I'm not even going to pretend that I'm okay with the news of David Bowie's passing.
Bowie's was the first music that was my own. The Motown, the 60s pop, the 70s psychedelia, the country crooners, the 80s hair bands ... I inherited all of them from my parents. Bowie, though -- Bowie I discovered on the radio myself. I couldn't understand why EVERYONE wasn't affected by this brand new thing. Only it wasn't brand new, and people were affected. They just weren't members of my immediate family.
I was a giddy child 'discovering' this artist once again when I was invited to be on a conference call interview with him many years later. I believe I said all of 'hello' and 'thank you', but it meant that I had spoken directly to David Bowie, and he spoke back to me. I was suddenly in the inner circle, and no one could ever take that away from me. He was impeccably polite, apologising if he ever spoke over another person and clarifying everything that might be misunderstood.
I was already being pulled away from the educational path I'd carved for myself over the past decade or more, but hearing Bowie speak about creating characters and personas and stringing together words gave me great confirmation that the next change in my life -- devoting my life to literature, music, theatre, and performance studies, the great passions I thought were mere hobbies rather than career options for me -- was actually possible. Hearing him explain the concept of reinvention and how sitting still can be creative death showed me it was okay to create a new life for myself. I went home that day and applied for a new degree program in a new city, inspired to strike a new path.
Bowie was one of the first things that bonded me with my husband, Ciaran -- along with Charles de Gaulle Airport, a guy who thought he was better than us because he went to a fancy school, and an elementary Yeatsian 'theory' on swans -- on the day we met. Not everyone has such strong feelings on these topics, you know.
He played an integral part of our engagement, as well. It's a short story, really. A few days after New Year, we went to the John Hewitt pub in Belfast to visit with some friends before everyone scattered back to their real lives and jobs throughout Europe. Well into the night (and after an important conversation between Ciaran and his good friend Paul, which I wouldn't learn about until Paul's best man speech at the wedding), "Rebel Rebel" began ringing out through the pub. I pointed up to the speaker, looked at Ciaran, and said, "They're playing David Bowie." He replied, simply: "Then I suppose we should get married." That was that.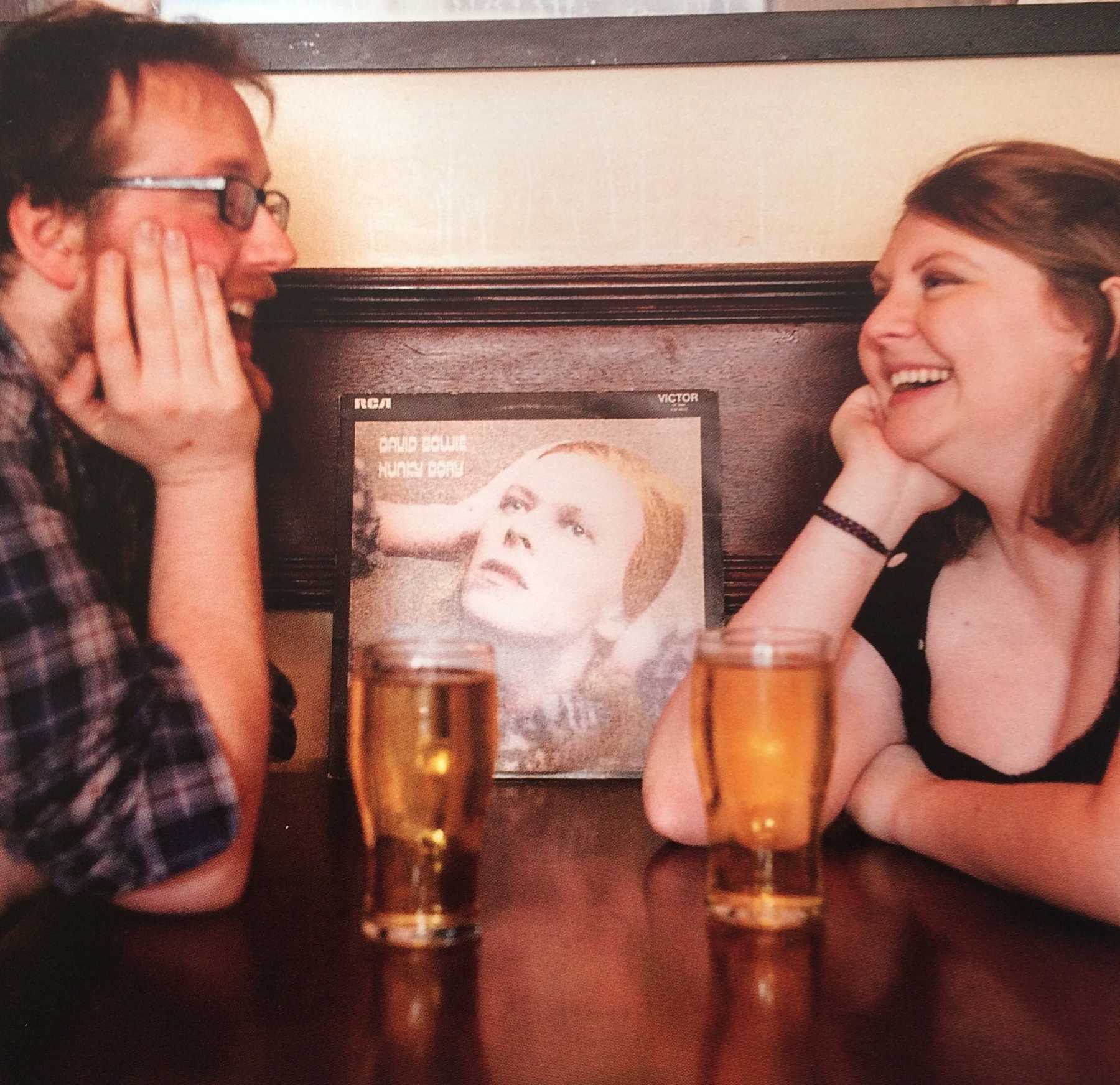 In October, Sky Arts aired a Bowie weekend, playing four or five full recordings of his concerts. I recorded them all, and we watched and listened while playing Scrabble. Ciaran and I were keeping a secret at the time -- we were expecting our first child. I spent a fair amount of time wondering whether or not the little one had ears yet and whether or not they were at all functional. I explained to my belly that we were listening to the coolest guy alive, so taking notes was a good idea. This would be the music he or she would inherit from us.
In many ways, Bowie brought me to my career, to my love, and to something I want to pass down to my child. He has brought great joy into my life. David Bowie taught us all that it was okay to be weird, to feel different, to feel alien. He taught us that we could always change. He taught us that we could be heroes. He taught us to let the children boogie. He taught us that, in the end, everything would be hunky dory.
It's obviously not just me who is affected by this loss. Please share your personal stories of Bowie's influence with us in the comments below or on our Facebook page or Twitter. We'd love to hear how this great talent affected our friends' lives.