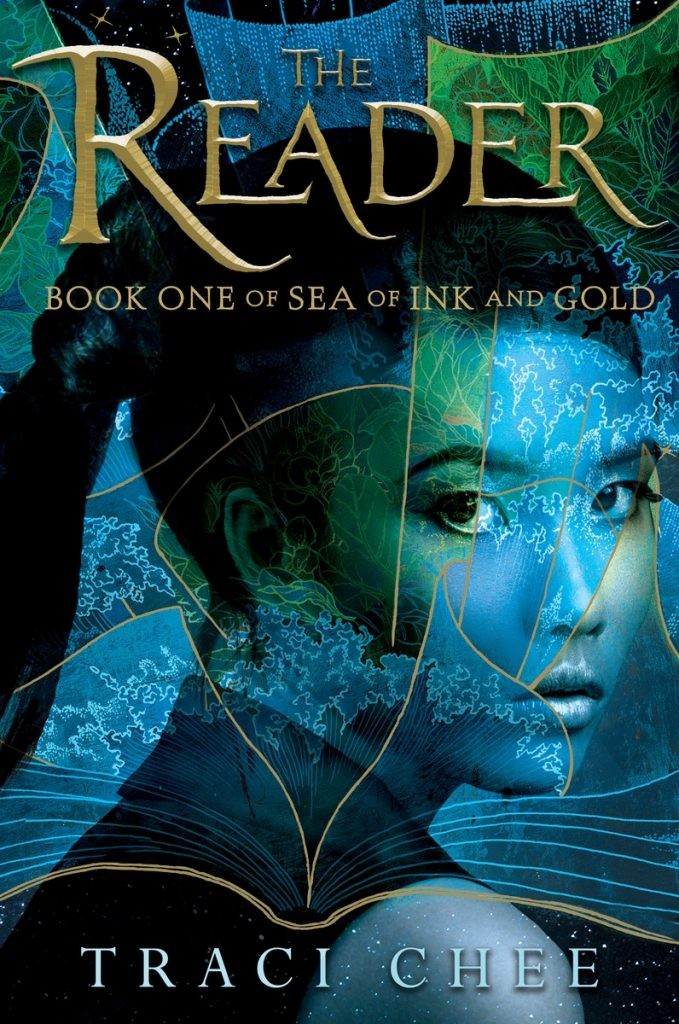 When Penguin Random House asked PopWrapped to participate in their latest giveaway, I had no idea that it would also require me to ponder some of the most uncomfortable questions I've ever been asked. The theme of this post goes hand-in-hand with the theme of Traci Chee's newest novel, The Reader: "What would the world be like without books?" 
There were a few different subjects we could focus on. I quickly discarded the first option, which was a list of books I could not live without. There is NO WAY I could have possibly narrowed that list down to publishable size. The other asked if I had ever found a family member through books, which I have not. That left me with this very poignant question: What would it mean to you to live in a world without books?
To put it plainly: hell. Not a world I want to live in. A life without books would not be a live worth living. What a sad life it would be if I had never followed Piggy and his betraying comrades through the jungle via Lord of the Flies. I would never have learned some of life's toughest lessons without Atticus Finch's wise words thanks to To Kill a Mockingbird. Never would have had a dark, sexy, thrilling adventure with MacKayla Lane, Jericho Barrons and the beautiful, deathly Fae in Karen Marie Moning's FEVER series. I would have missed the burning passion and extraordinary love of Jamie and Claire Frazer thanks to Diana Gabaldon's Outlander. Romeo and Juliet's star-crossed romance would have died before even being born. JK Rowling's magnificent, magical world would never have inspired multiple generations of readers, bonding them over a shared love of a bespectacled wizard and his brilliant and goofy sidekicks.
Books are the reason I am a functioning adult. Because others afford me the opportunity to escape the dregs of reality, I can remove myself from the stressful, monotonous drone of work, bills and all the "adulting" people expect of me, even for a few blissful moments, and balance myself.
Reading is an integral part of who I am. Books have been my constant, loyal companion since I carried around the latest Goosebumps, Babysitters Club and The Boxcar Children installments. It's hard for me to even estimate just how many books I've read. I cannot recall a point in my life when I was not in the middle of a novel; sometimes I have several going at once. When I finish one, there is always one ready and waiting in my queue. When I found myself pulled in too many directions and unable to dedicate as much time as I would have liked to the physical act of reading, I decided to switch it up and try out audio books. Now I listen to two or three a month, making my nearly hour-long commute every morning infinitely more palatable and relaxing.
Some people drink or do drugs to try and help ease the sting of reality. I read. Books will always be my vice of choice.
If you're like me and can't (and don't want to) fathom a life without books, you're going to want to see this part:
Penguin Random House is giving one lucky PopWrapped viewer a copy of Traci Chee's The Reader, accompanied by an official tote bag AND a $50 gift card to help expand your collection. All you have to do is share this story via Facebook or Twitter with the hashtag, #PWIAmTheReader. Couldn't be any easier, right!?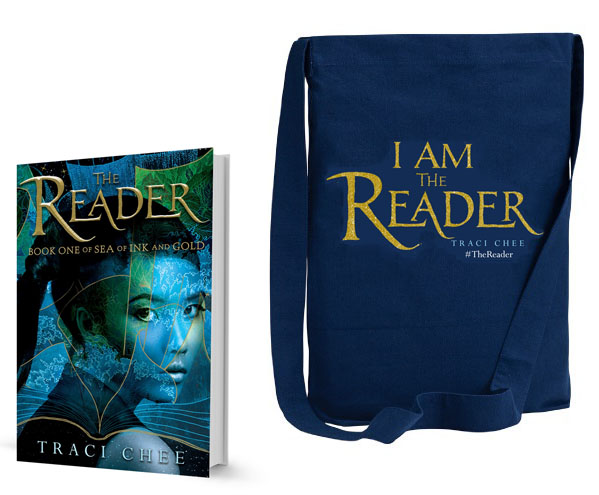 May the best reader win!
Check out the summary for The Reader below!
A stunning debut set in a world where reading is unheard-of, perfect for fans of Inkheart and Shadow and Bone.
Sefia knows what it means to survive. After her father is brutally murdered, she flees into the wilderness with her aunt Nin, who teaches her to hunt, track, and steal. But when Nin is kidnapped, leaving Sefia completely alone, none of her survival skills can help her discover where Nin's been taken, or if she's even alive. The only clue to both her aunt's disappearance and her father's murder is the odd rectangular object her father left behind, an object she comes to realize is a book—a marvelous item unheard of in her otherwise illiterate society. With the help of this book, and the aid of a mysterious stranger with dark secrets of his own, Sefia sets out to rescue her aunt and find out what really happened the day her father was killed—and punish the people responsible.
***PopWrapped has partnered with Penguin Random House to bring you this incredible prize.***