I'm lucky enough to live close enough to San Francisco to have Broadway-caliber theater at my disposal pretty much all the time. And I take advantage of that as often as I possibly can. But what I don't take advantage of nearly enough is the fact that the Bay Area is home to hundreds of smaller but equally amazing theater companies. Some right here in my backyard. Something I was reminded of recently when I went to see Lin-Manuel Miranda's Tony award-winning, In The Heights put on by the East Bay Area's Tri-Valley Repertory Theater at Livermore's Bankhead Theater.
Though I've never see In The Heights, I'm familiar with the music and was eager to finally see on stage. I figured, with Lin-Manuel behind it, it would be a good show. As it turned out, I highly underestimated just how amazing it would actually be -- so amazing in fact that the show continues to stay with me.
From the get-go, I was stunned by the set. The moment we sat down, we were treated to the beautiful view of the George Washington Bridge, and we transported from our lovely little west coast suburb in the fall to a sweltering summer day in Washington Heights. And, as the band began and Alexander Gomez (Awesome Sauce Usnavi in the role originated by Lin-Manuel Miranda on Broadway) began sharing his story of life "In The Heights", there was nowhere else I would've rather been.
The cast was rounded out by other Bay Area locals: Vida Fernandez as Vanessa, Cheyenne Wells as Nina, Joshua A Gonzales and Sheila Viramontes, and Anita Colotto as Abuela Claudia -- all flawless with their vocals, chemistry and comedic timing, which brings me to the hilarious Kevin Redrico as Sonny, who kept us laughing through the whole show and infused a new level of comedy and sweetness to the character. And the absolutely mesmerizing Marcel Saunders who lit up the stage every time he was on it, and who is definitely giving Christopher Jackson (who originated the role on Broadway and now plays George Washington in Hamilton) a run for his money.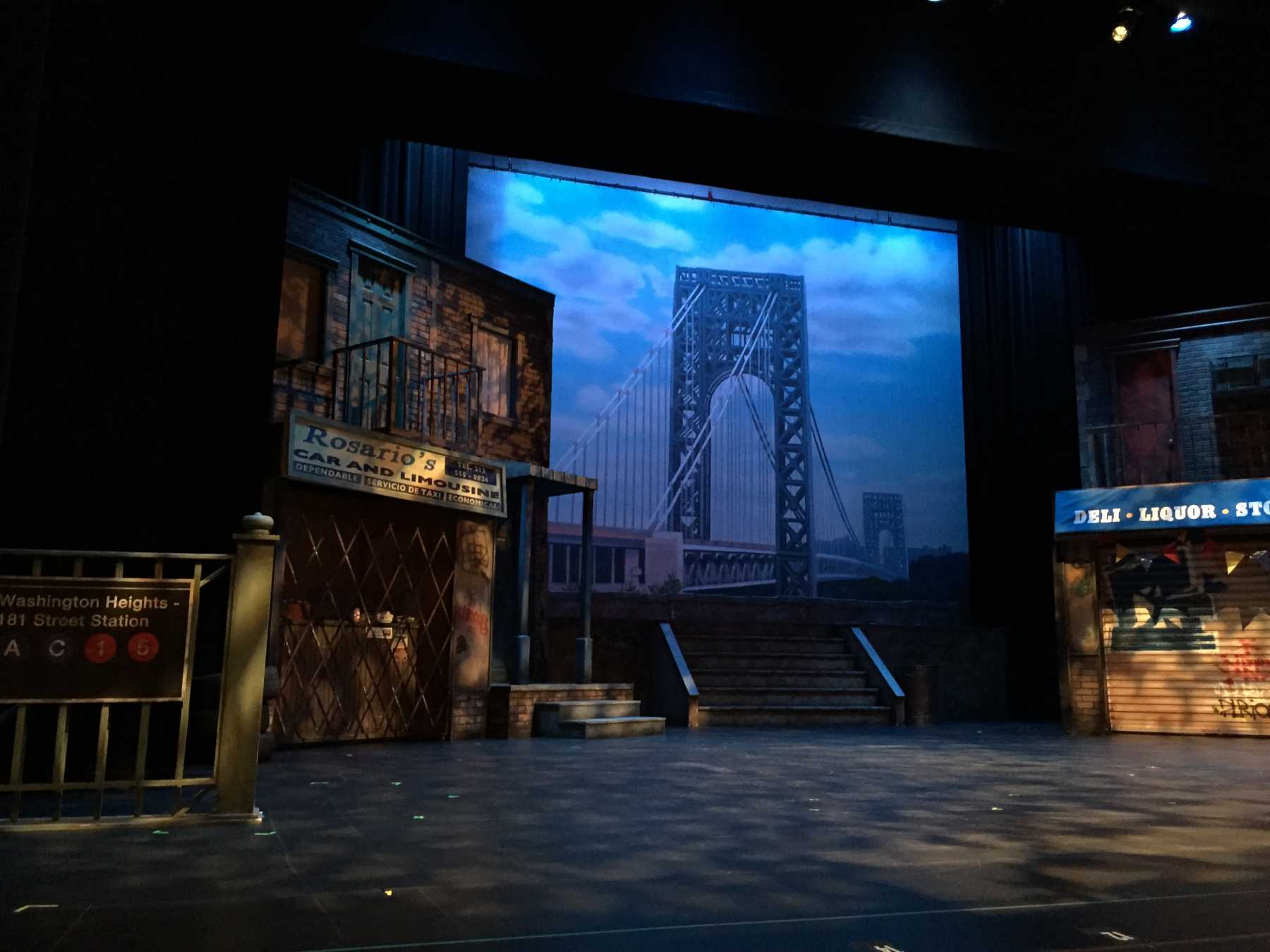 Meghan Harvey/PopWrapped
What was so wonderful about the show was how easy it was for me, here in my California suburbs, to relate to Usnavi and the eclectic family his neighborhood creates. Though Usnavi longs to leave the city and head back to his dream island back in the Dominican Republic, in the end, he realizes his true destiny and the place he truly belongs is right where he has always been.
The stories told In The Heights are not really different from the stories told in neighborhoods across the country. Secret recipes, love, failure, loss, family, friends, the feeling of home -- these are timeless and In The Heights will make you feel each and every one.
So, if you are in the Bay Area, take the trip to the East Bay to see In The Heights in Livermore before it ends its run November 6th.
And, if you're not, go support the local theater where you live. And then take a walk in your neighborhood, go see your Abuela and have a cafe con leche with a friend.