Donald Trump stands infront of a podium, fans cheering behind him, as he makes a joke regarding global warming and the chilly temperature outside. This is how the trailer of Al Gore's new documentary begins. An Inconvenient Sequel: Truth to Power is set to release July 28th.
The 1 hour 40 minute documentary comes eleven years after its Oscar-winning predecessor, An Inconvenient Truth, which quickly became the tenth highest-ranking documentary in the United States. The film is credited for raising awareness of the changes we are inflicting on our environment and what this means for years to come. Now that the years have come and gone, where does this new documentary lead us?
Under different directors, Bonni Cohen and Jon Shenk, the film explores the progress we have made regarding pollution and environmental deterioration. Coming to a climax, the film also includes the momentous signing of the Paris Agreement, which is the world's first widespread climate pact, put into effect November 4, 2016.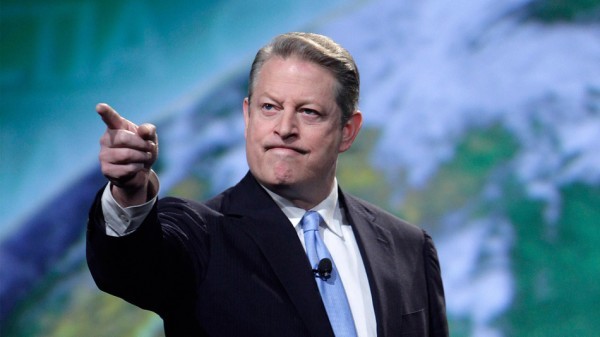 The trailer switches back to Trump at the podium promising to cut millions in environmental spending and to shut down the EPA. There is no denying the anxious nail-biting Americans are partaking in while Trump reverses all the environmental progress we have made; but what makes the trailer, and inevitably the film, so striking is the fact that it reminds Americans the whole world is affected. It is easy in this day and age to forget that there are billions of other people struggling through these hardships together – but Al Gore's new documentary reminds us that we can persevere if we keep trying as a united group.
The trailer ends with the message "Fight like your world depends on it" and invites viewers to join the fight with the hashtag #beInconvenient

Watch the trailer below: