Rumors have been swirling since April when she postponed her 'Unbreakable' tour, but, earlier this week, singer Janet Jackson officially confirmed that she is expecting her first child with husband Wissam Al Mana, at the age of 50.
Janet, sibling to the late, great and much missed Michael, posed for a picture with her growing bump and told People magazine: "We thank God for our blessing."
Since announcing her happy news, Twitter has been inundated with congratulatory messages, including the ones below.
I think it's really cool that Janet Jackson is pregnant at 50. Honestly, good for her, and I hope she has a happy and healthy pregnancy.

— Tara Wyatt (@taradwyatt) October 12, 2016
When you pregnant at 50 and naturally beautiful with no makeup. Flawless skin.. That's my @JanetJackson so sweet and humble. Happy for you

— ☾DammnBABY 77.5K☽ (@RN1814) October 5, 2016
In April, the star posted a message to fans about why she was postponing her highly anticipated world tour, saying:
"I thought it was important that you be the first to know. My husband and I are planning our family. Please if you can try and understand that it's important that I do this now. I have to rest up, doctor's orders."
Her brother Tito let news of her pregnancy slip back in June while being interviewed on Sirius XM when he said: "Janet is very well pregnant."
The youngest of nine children, Janet has been a part of the music industry since 1982 when she released her first album Janet Jackson. A seven time Grammy winner and actress, she married her third husband Al Mana in 2012.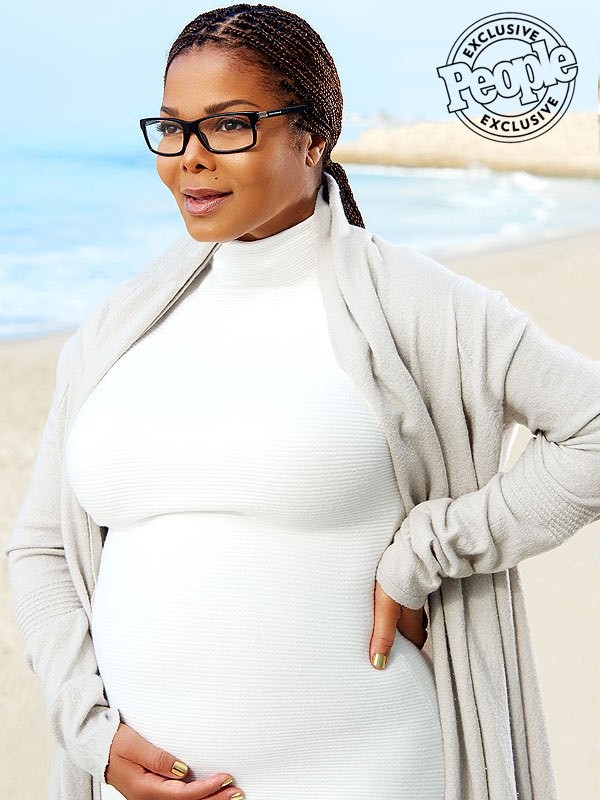 People Magazine
She is also one of a growing number of celebrities who have gone on to start families in what some might call 'later-life'. Halle Berry had her second child at 47, while John Travolta's wife Kelly Preston gave birth to her third at the age of 48. Thelma and Louise star Geena Davis had her first child when she was 46 and, two years later, became a mom to twin boys. Swiss billionaire Margarita Louis-Dreyfus gave birth to twin girls in March of this year, at the age of 53.
We here at PopWrapped would like to send our congratulations and best wishes to Janet and her husband.