Joan Lee, former British hat model, died Thursday in Los Angeles at the age of 95. Joan was married to Stan Lee, Marvel comic legend, for 70 years.

Earlier this week Joan suffered a stroke and was hospitalized. A spokesperson for Stan released a statement to The Hollywood Reporter confirming the news, "I can confirm the sad news that Joan Lee passed away this morning quietly and surrounded by her family. The family ask that you please give them time to grieve and respect their privacy during this difficult time."

Joan and Stan wed on December 5th, 1947, after Stan was going to take her friend out on a date. Last year Stan told THR how him and Joan met; "When I was young, there was one girl I drew; one body and face and hair. It was my idea of what a girl should be. The perfect woman. And when I got out of the Army, somebody, a cousin of mine, knew a model, a hat model at a place called Laden Hats. He said, 'Stan, there's this really pretty girl named Betty. I think you'd like her. She might like you. Why don't you go over and ask her to lunch.' Blah, blah, blah. So I went up to this place. Betty didn't answer the door. But Joan answered, and she was the head model. I took one look at her — and she was the girl I had been drawing all my life. And then I heard the English accent. And I'm a nut for English accents! She said, 'May I help you?' And I took a look at her, and I think I said something crazy like, 'I love you.' I don't remember exactly. But anyway, I took her to lunch. I never met Betty, the other girl. I think I proposed to [Joan] at lunch."
The couple had two children; Joan Celia, who was born in 1950, and Jan, born in 1953 and died only three days after her birth.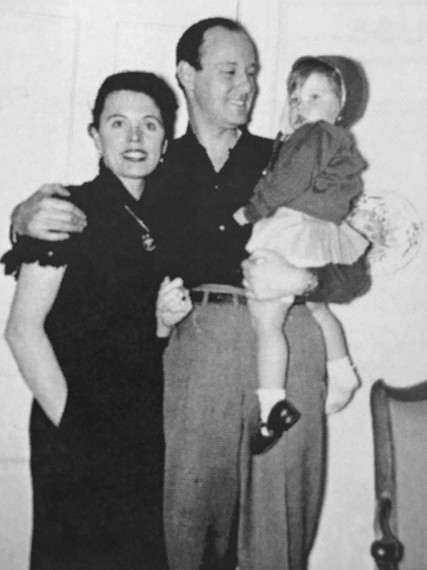 Over his career, Joan served as an inspiration to Stan and pushed him to be a better man. When he felt like quitting the comic business, Joan urged him to write one thing he was proud of and then Fantastic Four was created.
Joan did voice work in the 1990s on animated Marvel shows, Fantastic Four (as Miss Forbes) and Spider-Man (as Madame Web). In 2016's X-Men: Apocalypse, Joan made a cameo appearance.
In 1987 Joan wrote a novel titled The Pleasure Palace. The story detailed the life of a man who was striving to build an ocean liner that would be the most luxurious ocean liner out there, all while seducing and romancing several woman at one time. Joan Celia also added how her mother had three finished novels at home which had never been published.
Joan Celia told the Huffington Post about how her "mother is so out-of-the-box and talented - I know she doesn't like when I continue about her, but I have two incredibly talented parents - and part of my joy has been watching them. And just being this, you know, it's like watching a love story. It's been such a joy. And I've gone into the world, and I've traveled, and I've done my art, but I'll tell you: I've never found anything better than my parents - and their talent and genius, and their love story. And their attitude: who they are, and how they think."
Marvel mourns the passing of Joan Lee. Full statement: https://t.co/Fe9dqFHQuA pic.twitter.com/zGsw3pU7iw

— Marvel Entertainment (@Marvel) July 7, 2017