Here's some news that even the Daily Prophet hasn't published yet! Johnny Depp has just been confirmed to join the cast of Fantastic Beasts And Where To Hide Them for the film's sequel.
This news comes just before the movie, which is set to be released later this month, comes out.
Just recently, J.K. Rowling announced that the series is going to be made up of five movies, with the first movie her debut as a screenwriter. Rowling is also set to write the second film installment.
There is no confirmation on which character Depp will play, however, it is expected that he will make a small appearance in the first movie which will reveal his character and what might be expected of him in the sequel.
Depp will be joining an already star-studded cast led by Eddie Redmayne as Newt Scamander as well as Katherine Waterston, Dan Fogler, Colin Farrell, Ezra Miller, and Alison Sudol.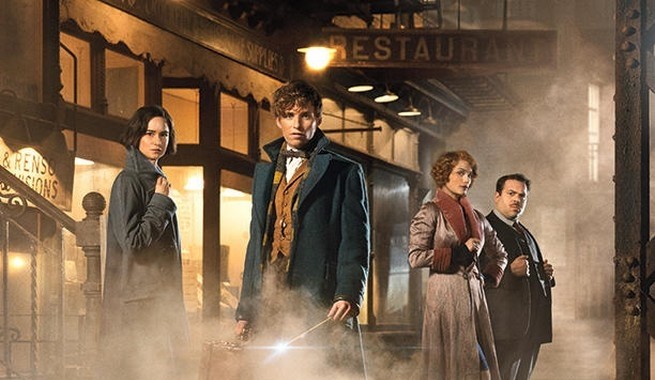 comicbook.com
While Depp's role hasn't been announced yet, he is not the only one whose role is leaving fans wondering what he'll be doing. Gemma Chan, George Najsarek, and Zoë Kravitz all have mystery roles in the first film.
Unlike the books in the original series, the film is inspired by the book and is not an adaptation for it, as it was a supplementary textbook that Harry and his classmates had to read during their time at Hogwarts. This makes the mystery even greater, as all the characters in the movie will be new, original characters never before seen in the series -- although there has been word that younger versions of characters may be possibly seen.
Depp is currently working on Murder On The Orient Express and will soon be taking part in Labyrinth and The Invisible Man.
Fantastic Beasts And Where To Find Them will be released on November 18th worldwide.