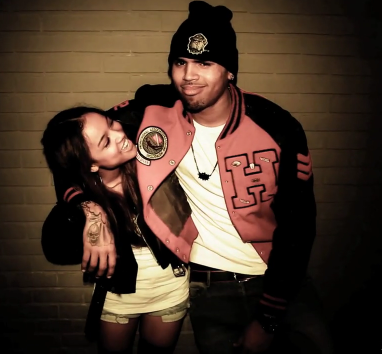 Courtesy of Instagram
Despite going through a difficult relationship which saw her and ex Chris Brown regularly arguing, not helped by the news that he had fathered a baby girl, Royalty, with another woman,  Karrueche Tran seems unable to stop talking about the singer.
Both individuals are undoubtedly guilty of airing and sharing their grievances with the world in the past, but that didn't stop Tran, 27, appearing  on Ryan Seacrest's radio show, from opening up about her former flame saying that, despite the fact she's currently not dating:
"There's no drama between us...it's calm, it's peaceful."
Her comments come on the back of an improving few months for the pair. Back in April, Brown took to Instagram to comment positively on some images she shared from a photoshoot she had recently done, writing:
"Keep killin it kiddo."
After all the drama Brown brought to her life, it would seem Tran is currently happy being single. She told Seacrest:
"I haven't met anybody yet."
Anyone think she might not be single for long? Share your thoughts with us in the comments!