Kate Winslet and Leonardo DiCaprio have been close friends since Titanic launched them to international stardom in 1997. Fans of the Oscar-winning stars have been getting an extra treat this summer, as the duo have been publicly giving everyone the friendship feels.
They auctioned off a dinner with themselves and later had a mini-reunion with Titanic co-star Billy Zane at the Leonardo DiCaprio Foundation charitable gala this summer. Then they hung poolside and enjoyed some R&R in St. Tropez.
Now Winslet has raised the swoon bar even more, telling Glamour U.K. that she and DiCaprio quote some of their Titanic lines to each other from time to time.
"I'm not going to tell you what we actually talk about," Winslet told the magazine, "but yeah, we're very, very close, and sometimes we do quote the odd Titanic line back and forth to each other, because only we can, and we find it really funny."
Kate Winslet & Leonardo DiCaprio: Longtime Friends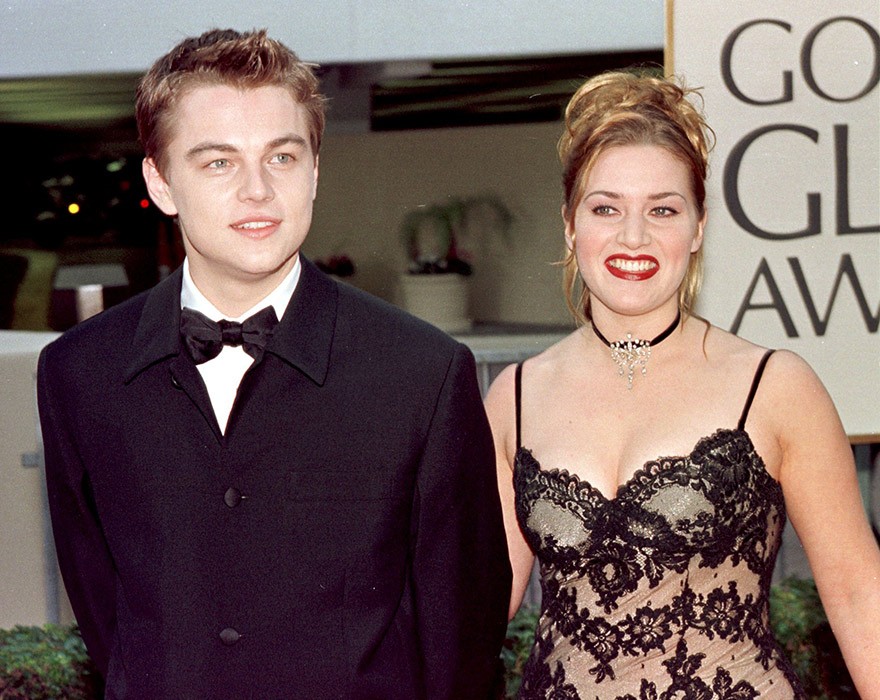 Sure, this summer has been particularly aww-worthy in the annals of the Kate Winslet-Leonardo DiCaprio pairing, but the two have been vocal for years about how much they mean to each other and how important their friendship has been to them over the years.
Back in 2008, when the two reunited on screen for Revolutionary Road (the '50s period drama directed by Winslet's ex-husband, Sam Mendes), DiCaprio told GQ, "It felt like no time had passed in the way that we're so comfortable with each other personally and professionally. We've been friends for such a long time, and we knew what boundaries we have with each other professionally, and we knew that we could get great stuff out of each other. She's one of my best friends."
Winslet's excitement overflowed for DiCaprio during the 2016 awards season, as he picked up honor after honor for The Revenant. About his Oscar run, she told E! in February of 2016, "It's really, really wonderful. I think it's [a] real testament to that fact that he's such a lovely person and that people really not only admire him but also really like him and respect him."
While the two haven't appeared together on screen in nearly 10 years, this summer has proven that Kate Winslet and Leonardo DiCaprio continue to drive their fans wild 20 years after Rose met Jack on that chilly night aboard the ill-fated Titanic.