I can't imagine there being a better time to capture a little magic on the stage than right now. And I can't imagine a better type of magic than the special kind that only comes from Neverland. So I was ecstatic to go see Finding Neverland at SHN San Francisco's legendary Orpheum Theater.
It is a truly magical production that will definitely leave you believing win the fairies and the power of your own imagination. And I was even more excited to get the chance to sit down with the talented Kevin Kern, who plays the legendary J.M. Barrie himself.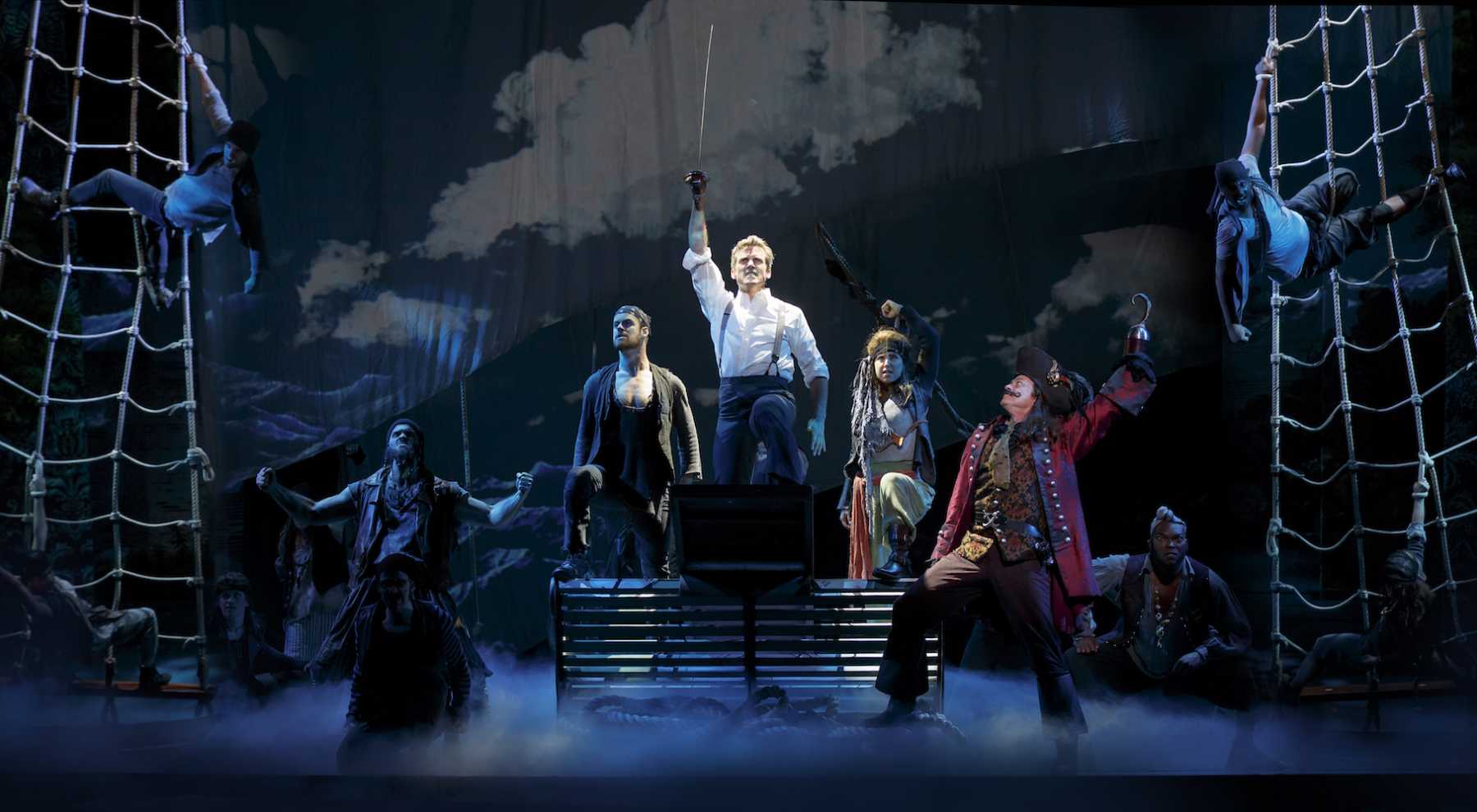 Carol Rosegg
PopWrapped: Tell us about Finding Neverland and the part you play:
Kevin Kern: If you've seen the movie Finding Neverland, it's a lot like the movie. If you don't know the movie or the history behind Peter Pan, most people have a working knowledge of Peter Pan -- if not a love for Peter Pan. SO most people come into it with this American knowledge of growing up with this English-speaking country that worships the story of Peter Pan in some way. The great thing about this is that most people don't know the story of J.M. Barrie who wrote Peter Pan, and it really is an interesting true life story about how he was in a writer's block sort of -- a down part of his career -- and he met this family with four kids. And he didn't have kids of his own, and it just sparked in him and all of the stories that he had made up when he was a kid about Neverland. And he decided to buck the tradition of the time, which, nowadays, everything is written with kids in mind, but, at the time, it was really revolutionary for him think to himself, 'I'm going to produce a play, I'm going to write that is really a kids story'. He was a very famous writer at the time, so it wasn't like he was a nobody, and he had really built up this creative capital to be able to do this. Really, he went against the protocol at the time and wrote this story that really was a kids' story. And he knew that not only would the kids enjoy it, and people would bring their kids to the theatre to see it (which was unheard of), but he would tap into something that all these adults could enjoy -- because they all had been kids, and they were secretly still kids at heart. Our show is the somewhat finalized true story of how he meets this mother and four boys and how they inspired him to write Peter Pan.
PW: Was it intimidating stepping into a role originated by Johnny Depp?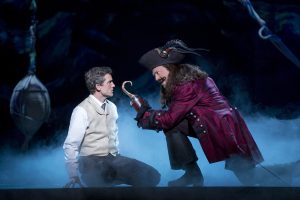 Carol Rosegg
KK: I love Johnny Depp. I did this show on Broadway as well and was the standby for Matt Morrison when he did the show in N.Y., and, when I auditioned for it, I got all the material and I read through it. I understood the story, and I talked to some friends of mine who had done the show in the out of town run and got some ideas from them and was about to watch the movie because I hadn't see it. And some friends of mine had told me it was one of their favorite movies, and I hadn't seen it, so I was going to watch it, and I thought, "You know what I'm just going to stick to this material that is in front of me and just make my decision based on that" and still haven't seen the movie. I think that's my experience in doing Broadway shows; having done a few shows that were based on other material, it's always in your best interest to stay within the bubble you've created because I think you can get all of the clues you need to the character right in front of you. Because what happened in the movie might not be the way that they do it on the stage. So, while you might be able to do a great portrayal of what Johnny Depp was doing, it might not be right for the musical. And, I think if you start from a fresh place, it works better that way.
This is definitely about J.M. Barrie, but there is also this heightened reality of being in a musical. It's hard because we're not doing this historical drama or documentary. It's a lot more heightened. It's easiest to just look at this material on its own walk -- and it's in this vacuum -- while still understanding the host of J.M. Barrie. Especially the fact that he really did have these beliefs in fairies and magic and all that stuff. He was in that era of that mysticism, and he was really into that. I mean, he really believed in fairies and wrote about it. And really that kind of information is great to bring in something heightened like this.
PW: What would J.M. Barrie think about his life as a musical?
KK: I think, if he were to come see the show, understanding what I just said, that's it's not supposed to be a documentary of his life but of his ideas, he would love it. Because it's such a celebration of all of these themes that he believed in so much. All these themes in his own life that were tapped into when he met these kids but then he brought into his own show, Peter Pan -- which was stop trying to be so serious all the time; as an adult don't forget that childlike wonder. That can be so helpful in figuring these real problems in your life. Sometimes it's best to step back in life and look at it with childlike eyes. You know, be happy where you are and be happy with the journey you've been on and see the journey forward as a little less mundane and as complicated as an adult sees everything. Stop and smell the roses.
PW: What's your favorite song from the show?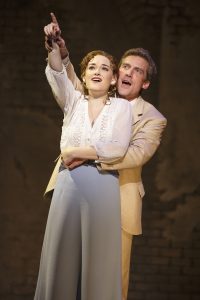 Carol Rosegg
KK: There's this song, "Finding Neverland". And it's just such a great song. I love songs in shows where the character starts at point A and is a different person when he gets to Point B (the end of the song). It's a great song of him telling someone else about this place he invented when he was a kid called Neverland, where he never grow up. And, by the time he gets to the end, he's embraced this idea and the decision to write Peter Pan. It's his "a-ha" moment of this is what I've been looking for. This is the story that's been right in the peripheral of my mind.
One of the things that's prepared me for this role is I'm a father; I have four kids. A lot a people in this business don't even have one kid, and I've got four. I'm sort of uniquely ready to show this kind of father figure to these kids and all the complexities of parenthood. And that ache in your heart when your kids grow up, and they're getting older everyday. And that's part of that Peter Pan story, too. Watching the kids grow up and trying to instill in them the love of childhood and that spark and not letting the world crush them. That has prepared me so much for this role.
Thanks to Kevin Kern for taking the time between his duties on stage to chat! Finding Neverland continues its run in San Francisco through February 12 and then makes its way to Las Vegas.