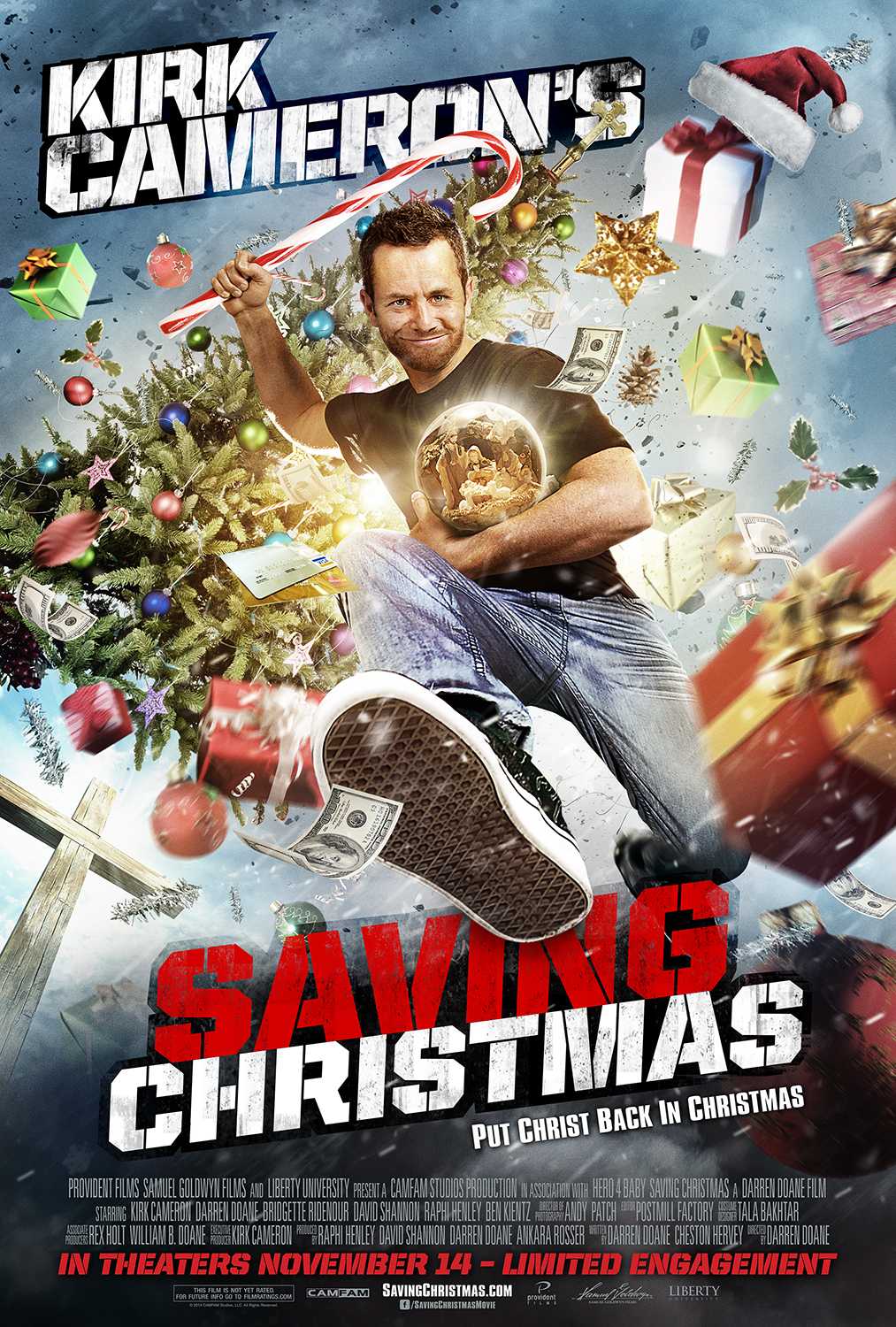 It appears that Kirk Cameron's
Spotify campaign
to help promote his new movie
Saving Christmas
, and increase it's
Rotten Tomatoes
rating, has paid off. Of course by "paid off" I mean it inspired just enough people to go see it and decide that it deserved the very distinguished honor of becoming
IMDB's Worst Movie Ever
. Not worst movie of 2014, but "Officially the Worst Movie" in the history of IMDB. A film must receive at least 1,500 votes to qualify for the top 100 list. To put this in perspective, while movies such as
From Justin to Kelly
,
Glitter
and the Carrot Top classic,
Chairman of the Board
are all on the top 100 hundred list, none of them are even in the Top 10. Stop for a moment and think of the worst movie you have ever seen and consider that this movie is considered to be 100 times worse. But good Holiday fun for the whole family, right? So while Kirk Cameron may not have actually "Saved Christmas" he has in fact saved our standards in film making and restored our faith that while an actor has the right to go out and attempt to "Save Christmas" from the heathens of the world, the average American moviegoer will be having none of it. I visited
RogerEbert.com
to see what the reviewers over there had to say (since my holiday movie budget is being saved for
the Hobbit
) and they summed it up pretty simply:
However, if watching shoddily filmed presentations of shoddily constructed arguments justifying a self-absorbed perspective is the kind of thing that strikes your fancy, then it may indeed be up your alley after all. Those who are not of that mindset would be better served donating the price of a ticket to a food bank or shelter, where the money could do some real good during the season. You will be glad that you did
Keep Up With PopWrapped On The Web!