We're still not recovered from the Twin Peaks: The Return finale. We don't know what year it is or if Dale Cooper will ever have a cup of coffee from the Double R Diner, but Kyle MacLachlan stopped by the The Late Late Show and turned his dressing room into the Red Room.
In addition to being a guest, MacLachlan also shared that he was taking over the late night talk show's Instagram stories with Mr. Jackpots' signature helllllooooooo!
For those of us following along, we got a peak of the Red Room and James Corden.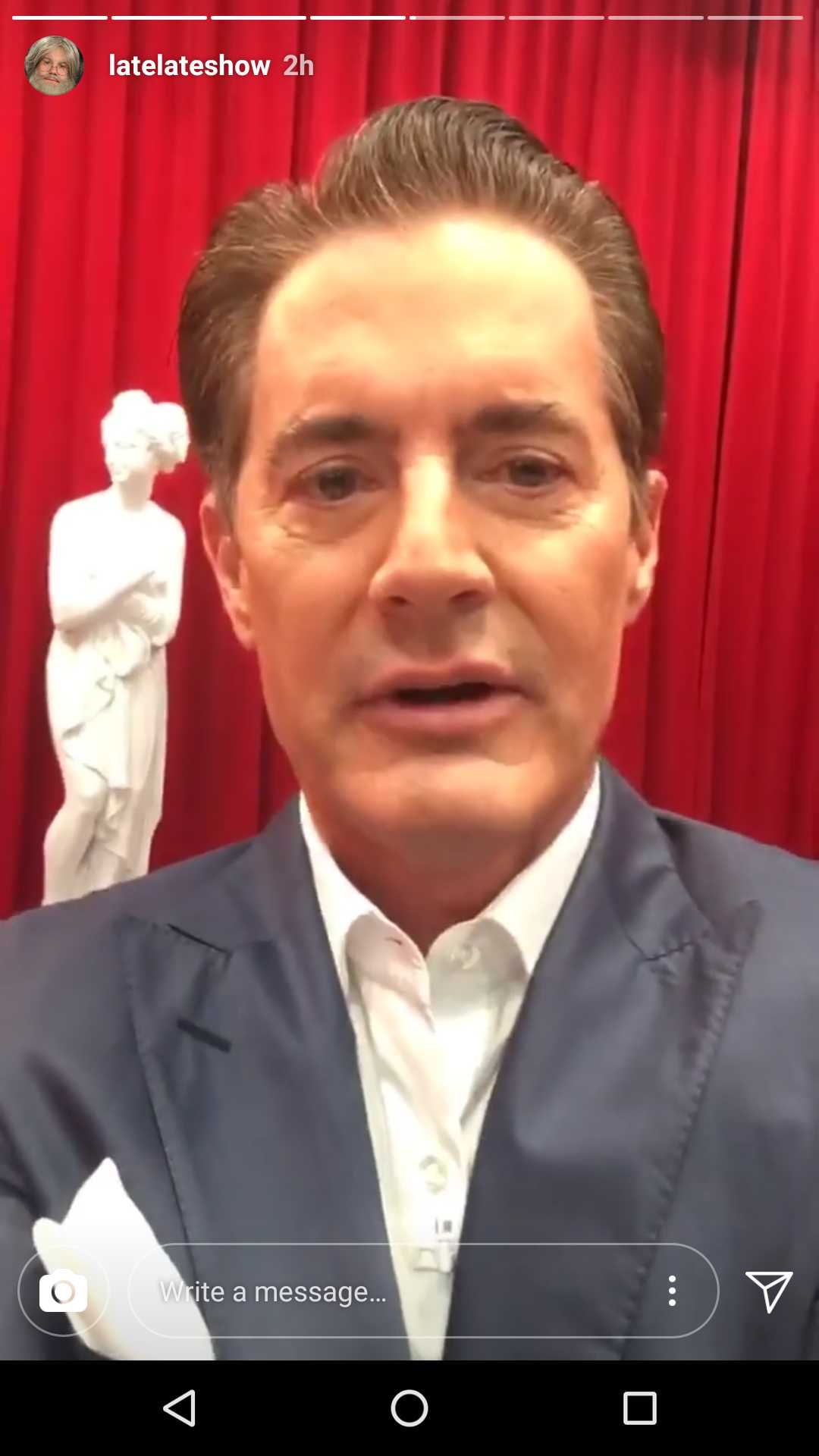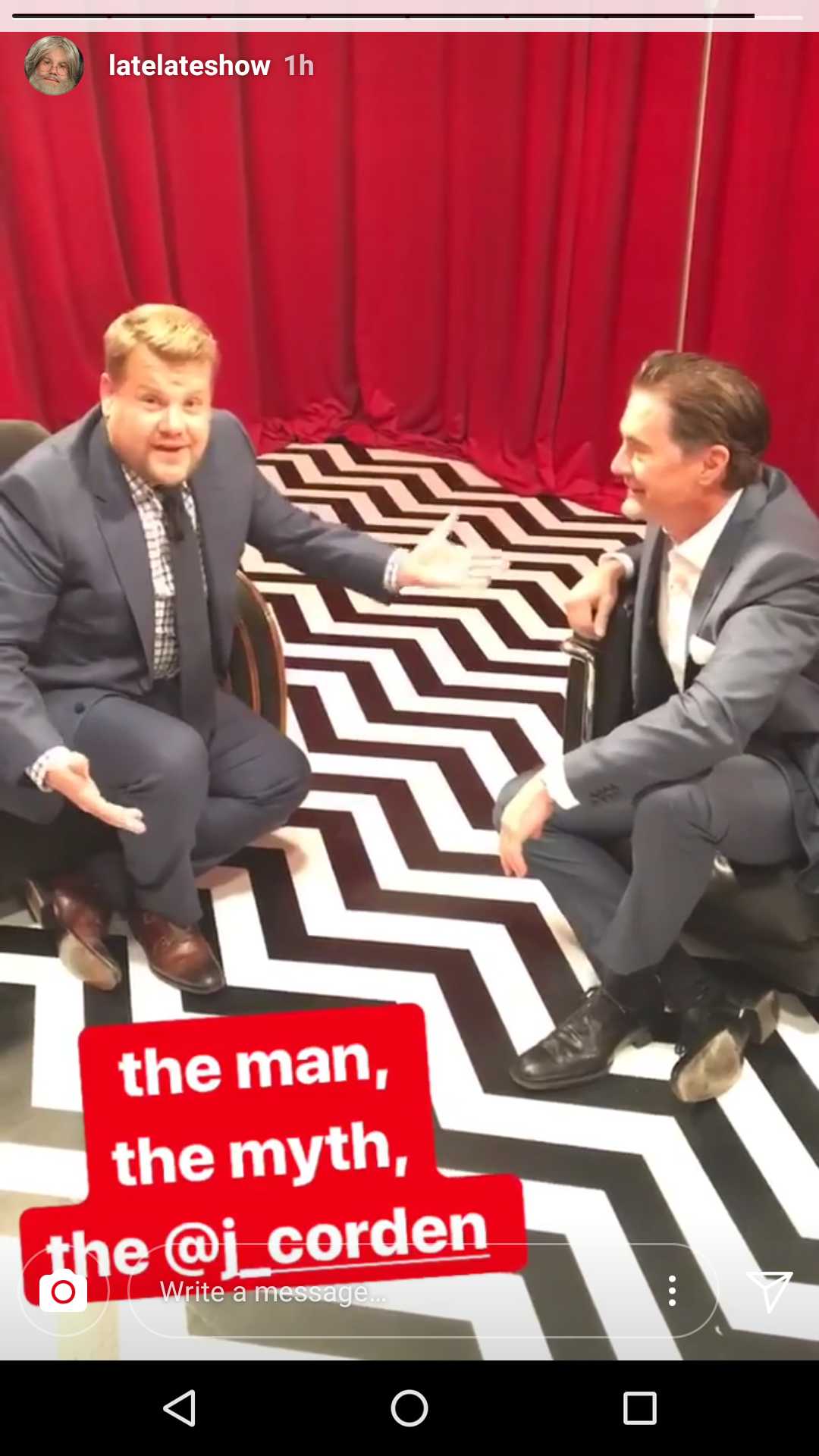 Before the show started, James Corden stopped by Kyle MacLachlan's dressing room only to find himself in the Red Room. Who knew that there was a portal in Studio 56? For a moment it looked like James was going start dancing like the Man from Another Place, but he was just a little surprised by the renovation.
James was amused when MacLachlan started talking backwards, but as this went on he started to get a little creeped out. Understandably so, because when someone tells you that their arms bend backwards, you can't help but remember Cooper's Red Room dream.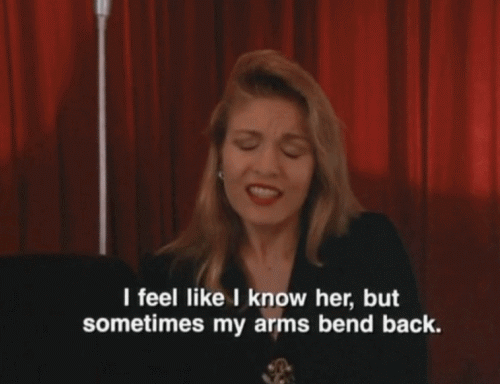 James tries to coach MacLachlan into speaking normally by having him repeat a few phrases. When that doesn't work, you can start to pick up on his anxiety and he coaxes MacLachlan into practicing a fake laugh. Of course the laugh sounds creepy, but it fits perfectly with the Red Room.
The surprise came when Dame Judi Dench shows up and starts speaking backwards. Is it possible that Dench is Judy aka Jow-Dae? A little unlikely, but with all the different realities of Twin Peaks, anything is possible.
Watch the full skit below to see just how weird things get.
Red Room Skit
MacLachlan talked about playing three different characters on Twin Peaks and likened them to the three bears. Only instead of Mama Bear, Papa Bear and Baby Bear it was the slow one, the bad one and the regular one. He also shared why Dougie's arms were moving during his sex scene with Janey-E (Naomi Watts).
Kyle Maclahlan Talks About Dougie's Sex Scene