On Friday night, the remaining members of Linkin Park were joined by multiple artists at the Hollywood Bowl to pay tribute to their late bandmate, Chester Bennington, who passed away on July 20 from suicide.
The three-hour concert featured some really amazing moments and ran the gamut of emotions. Even for those fans not at the concert watching the stream from home, the power and energy that emitted from the performance was felt —proof that the music that Linkin Park have written has been a resonant force in the lives of listeners worldwide.
"Doing this show is one of the hardest things I think that we've ever decided to do," vocalist Mike Shinoda confided to the audience. "And I think you're part of the only reason that we are able to even stand up here and do this."
The Fans Take #MakeChesterProud To Heart
In spite of the emotions that were evident in the band members left in the wake of Bennington's departure, Shinoda, Hahn, Delson, Farrell, and Bourdon —with a little help from their friends—put on an incredible show, living up to the #MakeChesterProud hashtag and surpassing fans' expectations. It was a celebration of life, and that notion was reiterated throughout the night and backed up by the love and enthusiasm that drove each song during the concert.
While the guest performances were powerful in their own way, there was an even greater power at work during Linkin Park's "Numb," the juggernaut 2003 single. The stage went dark before the instantly recognizable intro echoed through the amphitheater. A microphone stand adorned with a flowery garland was illuminated center stage. As the song came to the first verse, fans realized that no one was coming to the stage to sing.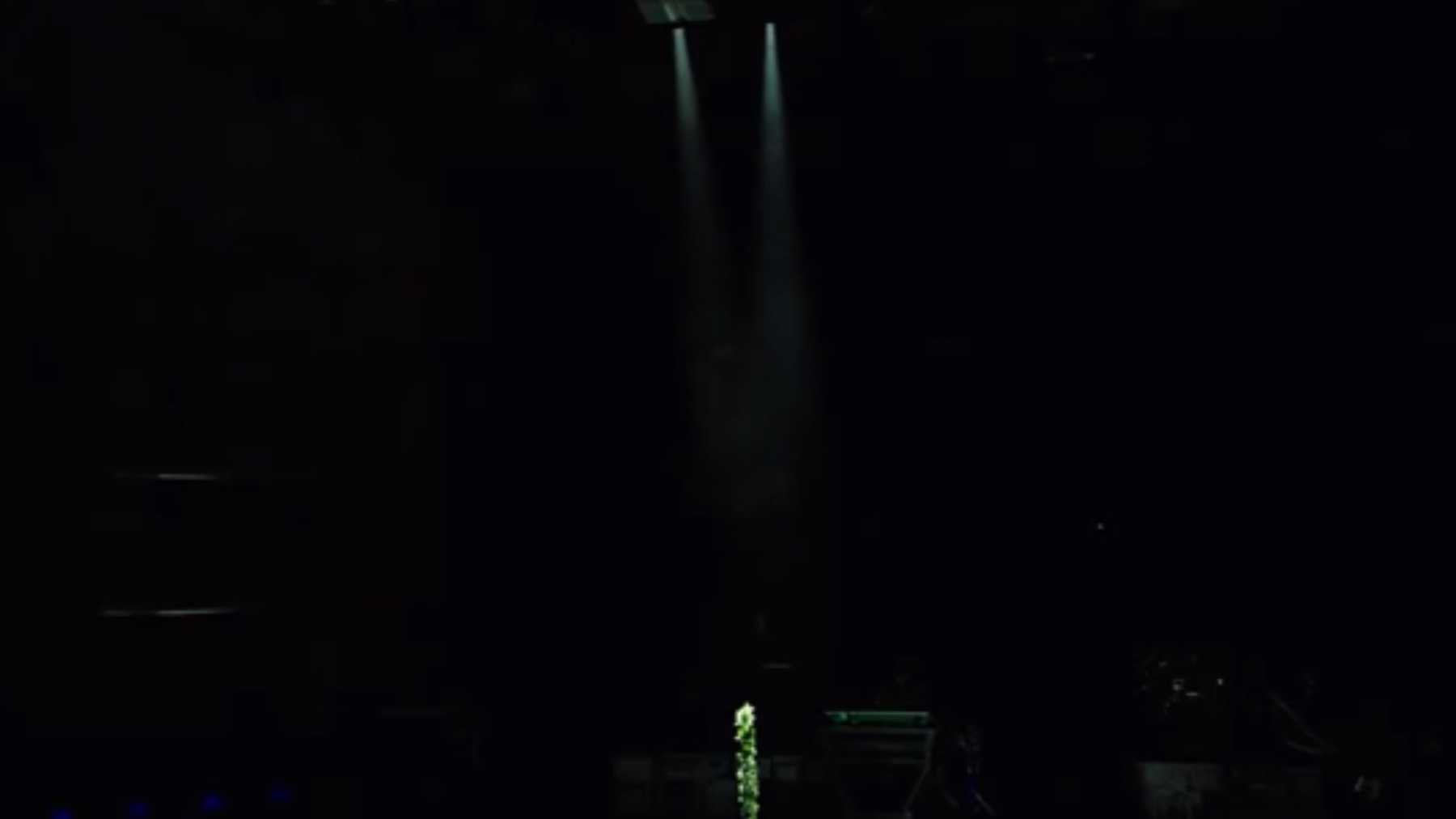 Slowly at first, then thunderously breaching the air, the sound of over 17,000 voices became one as the fans at Hollywood Bowl sang the song in its entirety. The faces in the crowd expressed the rage, pain, love, and hope that Bennington's lyrics have given them and they sang as loud as they could. They sang for themselves, for everyone that has ever felt pain, and they sang for Chester.
Two other chilling and poignant moments happened during the performances of "In The End" and "One More Light," the latter initiated a starry landscape as the venue was illuminated by cell phones.
Looking For An Answer
Throughout the concert, the band played many of their well-known hits, but one of the most touching moments was when Mike Shinoda debuted a new song that he had written in response to losing his friend called "Looking for an Answer." Accompanied by himself on piano, his performance was vulnerable and hauntingly beautiful, with lyrics, "I keep reaching for the light, but I can't find it anymore." The heavy feeling of loss in the chorus, "Have I been lost all along? Was there something I could say or something I should not have done?" was heartbreaking and a true testament to the impact of losing someone you love.
Musicians Join Forces To Pay Tribute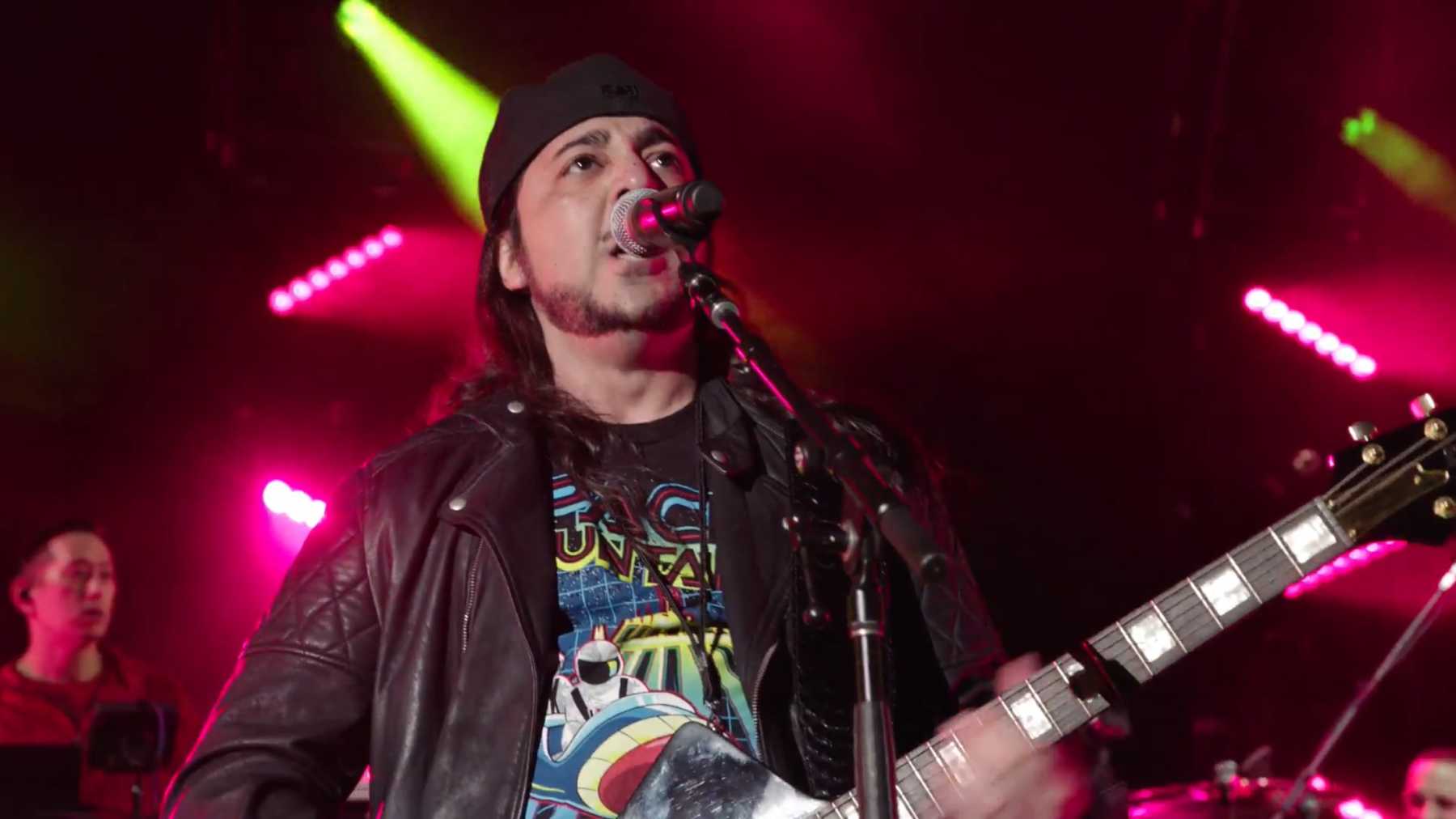 Music artists from different genres came together to pay tribute to a man whose influence they had in common. Other artists whose timing and trajectory were similar to Linkin Park joined the band at different points. System Of A Down's guitarist Daron Malakian and bassist Shavo Odadjian performed a rousing rendition of "Rebellion," and Avenged Sevenfold's frontman M. Shadows and guitarist Synyster Gates performed "Faint" with fervor, with Shadows' iconic growl adding to the frenetic mood of the song. Korn's Jonathan Davis also joined Linkin Park for "One Step Closer" which held closely to the original arrangement.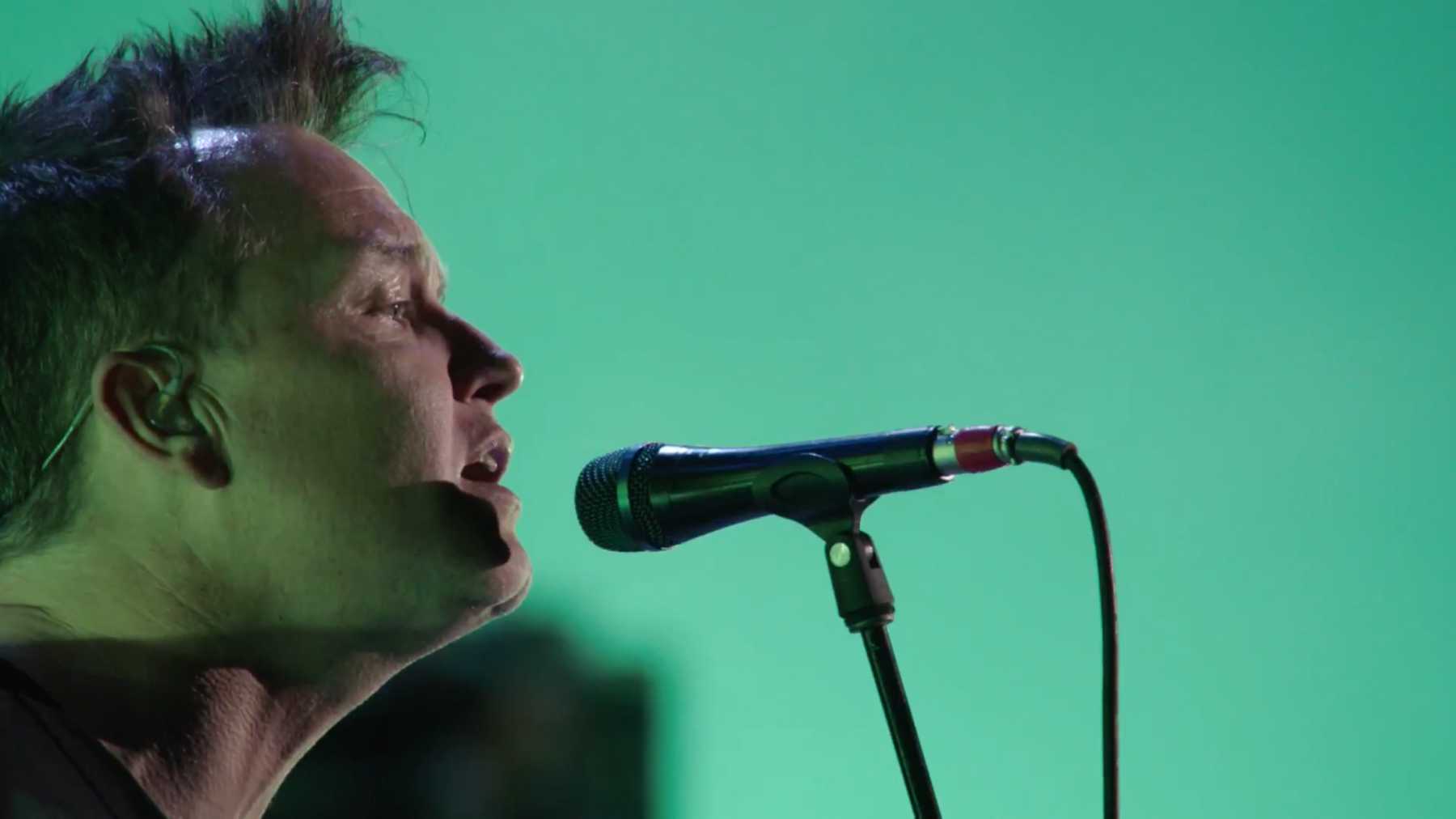 Other artists that performed included members of No Doubt, Gavin Rossdale of Bush, Deryck Whibley of Sum-41, Steve Aoki, William Ryan Key of Yellowcard, Machine Gun Kelly, Oliver Sykes of Bring Me The Horizon, and Blink-182. Blink-182 was scheduled to tour with Linkin Park and performed their own "I Miss You," followed by Linkin Park's hit "What I've Done."
Alanis Morissette also took the stage to perform a new song called "Rest," which explores the stark reality of the stigma attached to people who suffer mental illness and depression. In introducing the song, she said, "I want to offer empathy to everyone out there and empathy to Chester."
#castleofglass love you @mikeshinoda @linkinpark @chesterbe #onemorelight ????? pic.twitter.com/y1ShWXx5xH

— Alanis Morissette (@Alanis) October 29, 2017
During the concert, musicians who couldn't be at the event shared their love and support for Linkin Park and Bennington in a video montage. Metallica, Duff McKagan of Guns N' Roses, Paul McCartney, Jared Leto, and Depeche Mode's Dave Gahan shared heartwarming messages as U2's "One Tree Hill" performance dedicated to Bennington served as the score to this quiet moment.
Talinda Bennington Continues Her Husband's Legacy
As the embodiment of bravery and vocal torchbearer leading the movement to address mental health issues, Talinda Bennington has taken the tragedy of losing the husband and father of her children to steadfastly create initiatives to prevent suicide and treat depression. She took the stage to an overwhelming applause and gave an emotional speech, sharing how much her husband would have appreciated the amount of support everyone has given throughout the tragedy. "He would have loved this and would have loved everyone lifting each other up."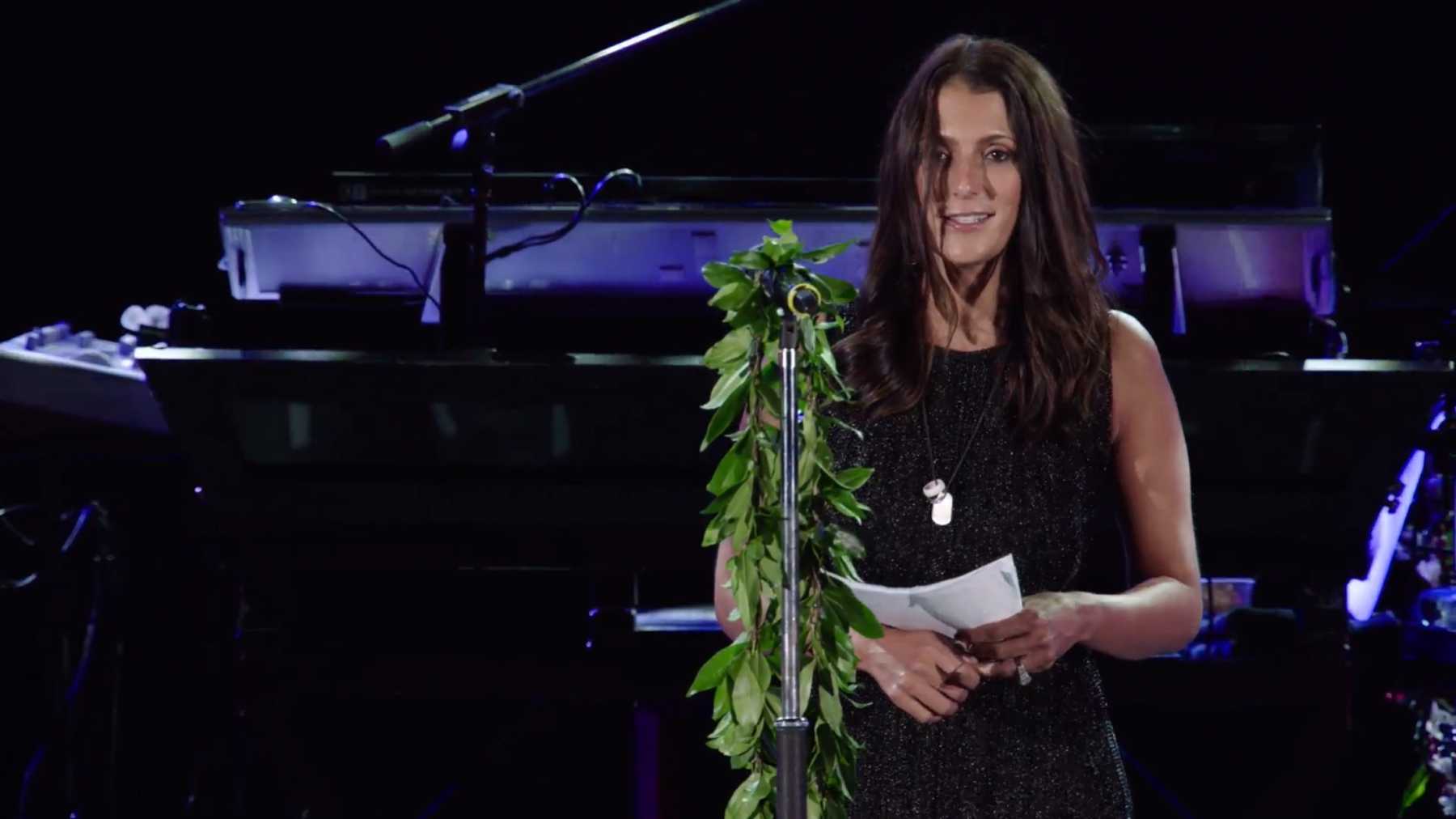 Bennington also announced the advent of a new mental health initiative, in Chester Bennington's name. It is called 320, inspired by Chester Bennington's birthday, March 20.
"Saving lives is exactly what we plan to do in Chester's memory. Together, we will build a resource — not only for those suffering emotionally, but also for friends and family members and medical practitioners who are seeking answers about mental health, illness and addiction, so they can best support the people in their lives."
She continued, "It is time that we recognize that mental health is as important as our physical health. It is my mission to make it easier to access mental health resources."
Chester Bennington: Love, Loss, And The Future Of Linkin Park
At the conclusion of Talinda Bennington's speech, a beautiful video was shown of Chester Bennington introducing "One More Light" during a July show in Birmingham, England. The footage is now haunting, as it was one of the last performances Linkin Park gave while Bennington was alive. More heartbreaking, were the words the late singer was saying during his speech.
"The one thing that can't be defeated is love."
Apart from the music, Chester Bennington was a human being like everyone else in the world. As much as he smiled and made others feel welcome, there was a struggle inside that no one really saw. As listeners of his music, we see glimpses into his psyche and part of the reason why so many relate to his words is because so many of us have feelings like depression, anxiety, and feeling like we have to go through these things alone.
The truth is that people, especially those who live publicly, feel like they have to have themselves together, all the time, even when they are suffering inside. There is a fear of admitting we are feeling the way we do because there is a society that expects their idols and famous people to just always be happy, all the time. This goes for everyone who isn't living life in the spotlight, too. The reality is that no human on this planet is immune to mental illness. If we learn anything from this, and from others, like Chris Cornell, it is that there is help out there.
Chester Bennington used his influence for change and lived his life to help others in any way that he could. His heart was huge and the amount of love and support being shown by the music community and fans now proves just how much love Bennington gave to us during his time in this life.
As for the fate of Linkin Park, Shinoda closed the concert by stating, "We don't know where we're going, but we appreciate your support. More importantly, keep Chester in your hearts and make him proud."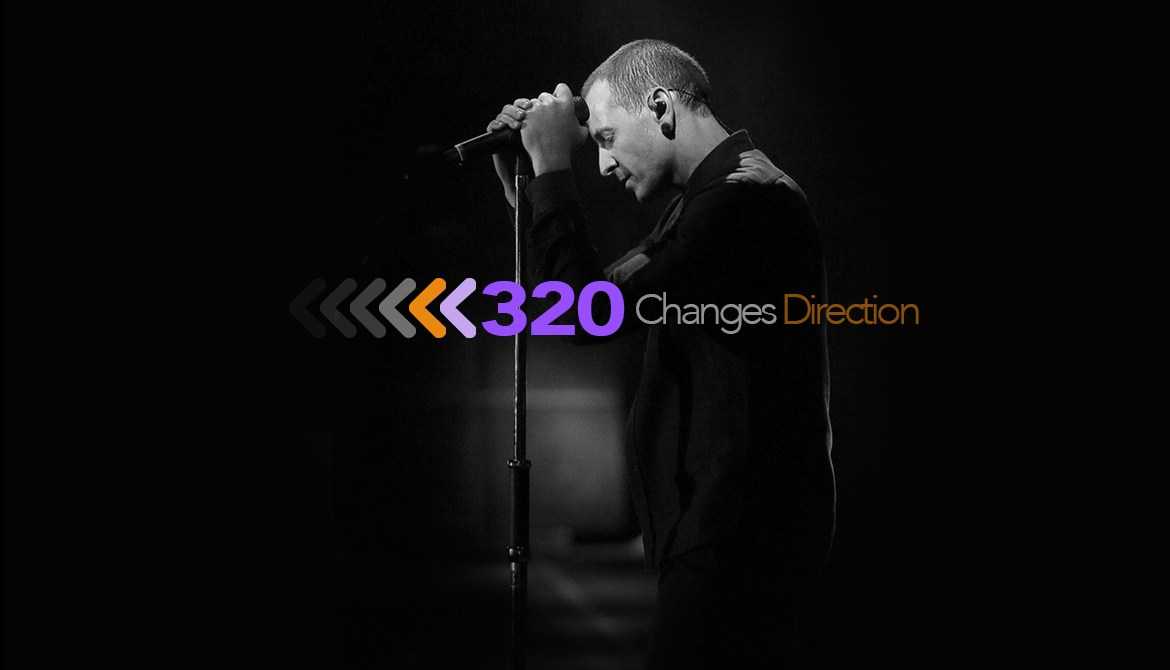 For more information and resources for mental health and to learn how you can help, visit CHANGEDIRECTION.ORG and GIVEANHOUR.ORG.