Warner Brothers' live-action adaptation of Death Note is getting the "R" treatment.
That's right Death Note fans – according to producer Roy Lee, the adaptation has "zero chances" of receiving a below R-rating from the Motion Picture Association of America (MPAA). Lee discloses the film hasn't been officially greenlit, but worry not – he's positive Death Note's production will begin sometime this year.
The highly-anticipated film is set to be directed by You're Next's Adam Wingard while Jeremy Slater wrote a majority of the recent draft of the script. Nat Wolff and Margaret Qualley have been cast as the leads of the film; their character names have yet to be disclosed along with the film's official synopsis.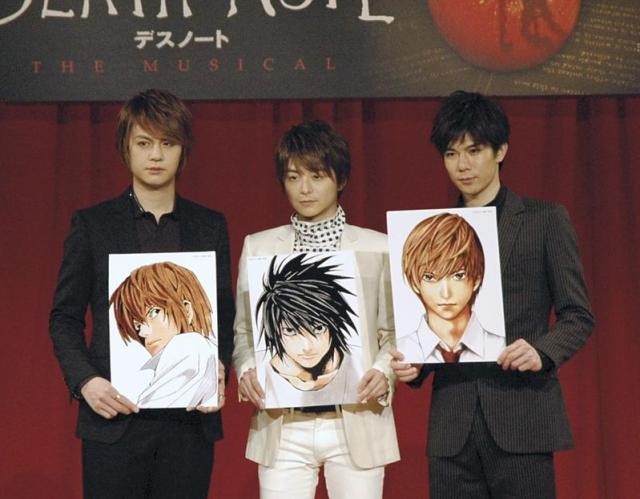 idigitaltimes.com
Fans of Death Note and curious movie consumers alike have been speculating the film's faithfulness to its original source material. It remains to be seen if the film will venture down the storyline of the self-proclaimed god, Light Yagami and his cat and mouse game with the elusive and quirky detective, L.
Death Note is an extremely popular anime that is an adaptation of Tsugumi Ohba's manga series of the same name; Takeshi Obata was the manga's illustrator. The anime premiered in October of 2006 and became an instant classic amongst the masses, generating acclaim and controversy in its wake.
Viz Media holds the license to both the anime and manga series along with the live-action Japanese films, animated films and light novels. Death Note has a total of 12 volumes with the anime having a total of 37 episodes. Viz Media has published all 12 manga volumes and has released 3 editions of the DVD - season 1, season 2 and a complete collection edition. The Blu-ray, both standard and limited edition, will be available for purchase March 1.
The company describes the synopsis of Death Note as the following:
"Meet Light Yagami, a brilliant but bored high school student whose life is changed when he finds the Death Note, a notebook dropped by a rogue Shinigami, or god of death, named Ryuk. When Light discovers that any human whose name is written in the book dies, he vows to use its power to rid the world of evil. But every action has its consequences, and Light soon finds himself in a life or death battle of wits with the mysterious genius detective called L.
Humanity itself becomes the battleground to determine what form of justice will prevail!"
With a story as great as Death Note's, one can only hope Hollywood's rendition of Death Note will live up to the quality of the anime and manga series. Many argue the second half of Death Note fell flat and while it wasn't as good as the first half, Death Note is still a classic example of an anime adaptation done right.
A "R" rating seems fitting for a film with a plot like Death Note's – I can only hope L is included in some capacity. Death Note wouldn't be Death Note without L, Light or Ryuk.
What are your thoughts on Death Note's potential R-rating? Let us know in the comments down below!