Excited for more Stranger Things? The Netflix hit has an enormous fan following -- among them, you can count director M. Night Shyamalan. Of course, unlike regular fans, Shyamalan wants to take things one step further and hopes to not only watch the series but get involved as well.
This isn't necessarily the big twist it may seem to be at first glance. Stranger Things creators both got their start writing for Wayward Pines, the TV show produced by Shyamalan. Since the connection is already there, Shyamalan is hoping he'll be invited to direct an episode or two, saying "My boys who do Stranger Things, they did Wayward Pines for me. They were round my house and I was like, 'Well, you can hire me back guys!'"
Don't worry yet, Shyamalan haters, the Split director still has plenty of other projects in the works to keep him busy and away from the Upsidedown.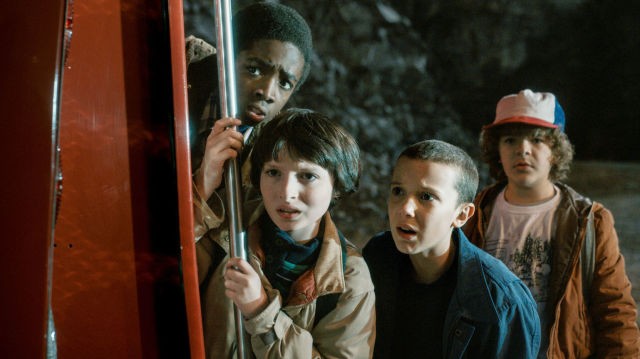 Digital Spy
In spite of delays due to legal troubles, Shyamalan still has his sights set on Tales from the Crypt, a project that he is still incredibly passionate about in spite of rights and budget issues. "In my immigrant house, I had to go to my friend's house to watch Tales from the Crypt, so it represented a huge thing for me," he said.
There is also the upcoming release of Split, Shyamalan's latest thriller that is scheduled for release on January 20. The film had already garnered its share of controversy over its portrayal of Dissociative Identity Disorder. In spite of this, Split is also at 78% on Rotten Tomatoes, making the film something of a comeback for a director whose reputation was on a downward spiral.
Stranger Things season 2 will hit Netflix in 2017. Do you want M. Night Shyamalan to be involved with Stranger Things, or does the thought make you cringe?