50 Cent -- born Curtis Jackson -- may want to watch his back because his eldest son, 19-year-old Marquise Jackson, just dropped his first track, "Different," and we think we heard a few shots aimed at his rapper dad.
It's no secret that these two have had a very tumultuous relationship, and they have no problem bringing their beef to the forefront! Marquise's mother, Shaniqua Tompkins, and the "In The Club" rapper split in 2008 when Marquise was only ten. The once close-knit father and son grew apart. Ever since, there were a few jabs exchanged between the two, but we didn't hear a whole lot about 50's son Marquise -- who is almost a spitting image of his dad -- until 2014, when the recent high school graduate took to Facebook and claimed he had "broken down" because his father stood him up at his graduation.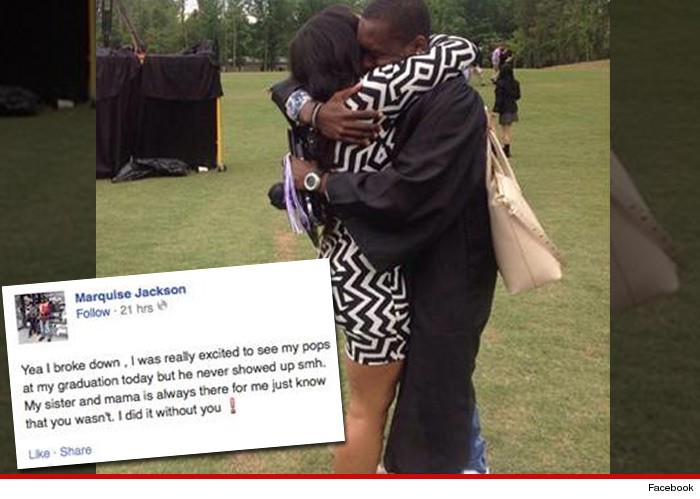 TMZ
"Yea I broke down. I was really excited to see my pops at my graduation today but he never showed up smh," he posted to his Facebook page in May 2014. "My sister and mama is always there for me just know that you wasn't. I did it without you."
Naturally 50 Cent, 41, denied these allegations and claimed that Marquise never informed him of the graduation's location. The drama boiled over into 2015, hitting an all time low when 50 threatened to shoot his son after Marquise shaded him on Instagram with the following: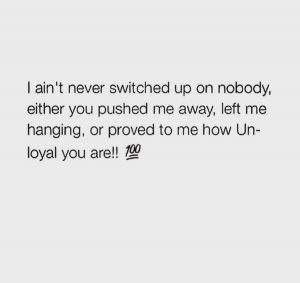 VH1
Now, almost two years later, Marquise has reportedly targeted his dad's character via lyrics, but Marquise is saying otherwise. In his recent interview with Vibe Magazine, the up-and-coming rapper says the track is not directed toward his estranged father.
"It's not a diss track. If you listen to the song, I clearly state, 'I lost my pops, but he's still alive!' He is present as in he is living, but he isn't present in my day-to-day life! That is something that my life consists of [and] that's not a diss. It's a fact!"
Listen to the track and tell us what you think!
Marquise Jackson - "Different"