Emily Blunt is becoming practically perfect in every way in new photos for Mary Poppins Returns!
Disney released an amazing photo of Emily Blunt as Mary Poppins, which is the first look we have of the new nanny.
In the image above, we see Blunt dazzled in her blue coat and her deep red bird hat. We can totally see the similarities to Julie Andrew's Mary Poppins.
This isn't the only photo we have received, though. Gordon Harrold on Twitter shared some other photos from set, including a frontal view of Blunt as she struts down the street with her red coat and parrot umbrella -- and you can tell she is on a roll. Check out the three photos below!
Photos are shown of Blunt, along with her co-star Lin-Manuel Miranda in character as Jack the lamplighter, as well.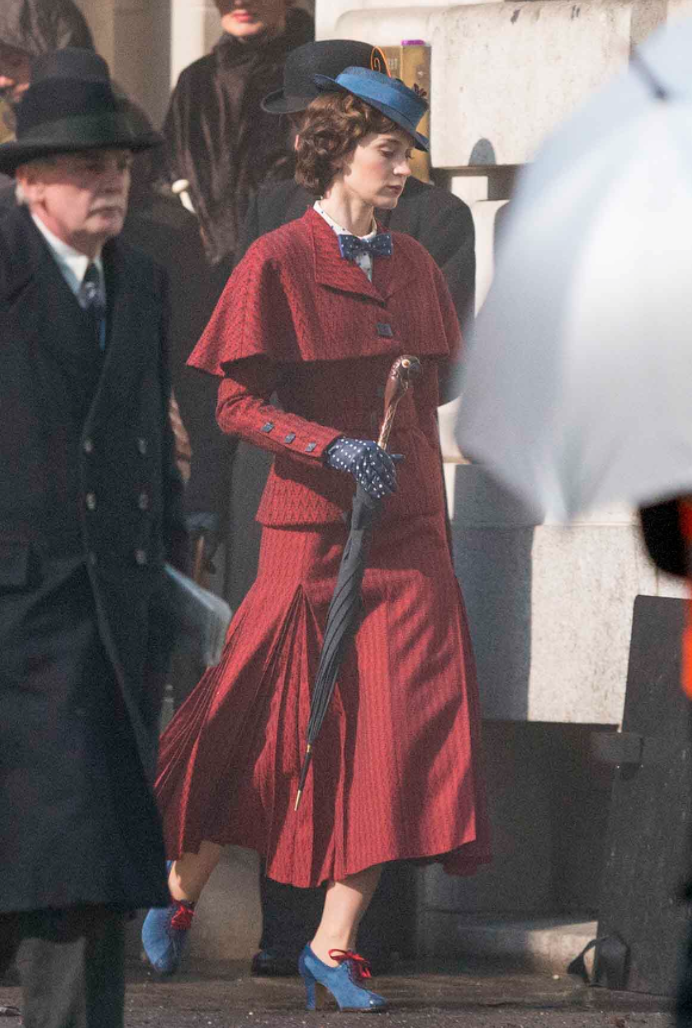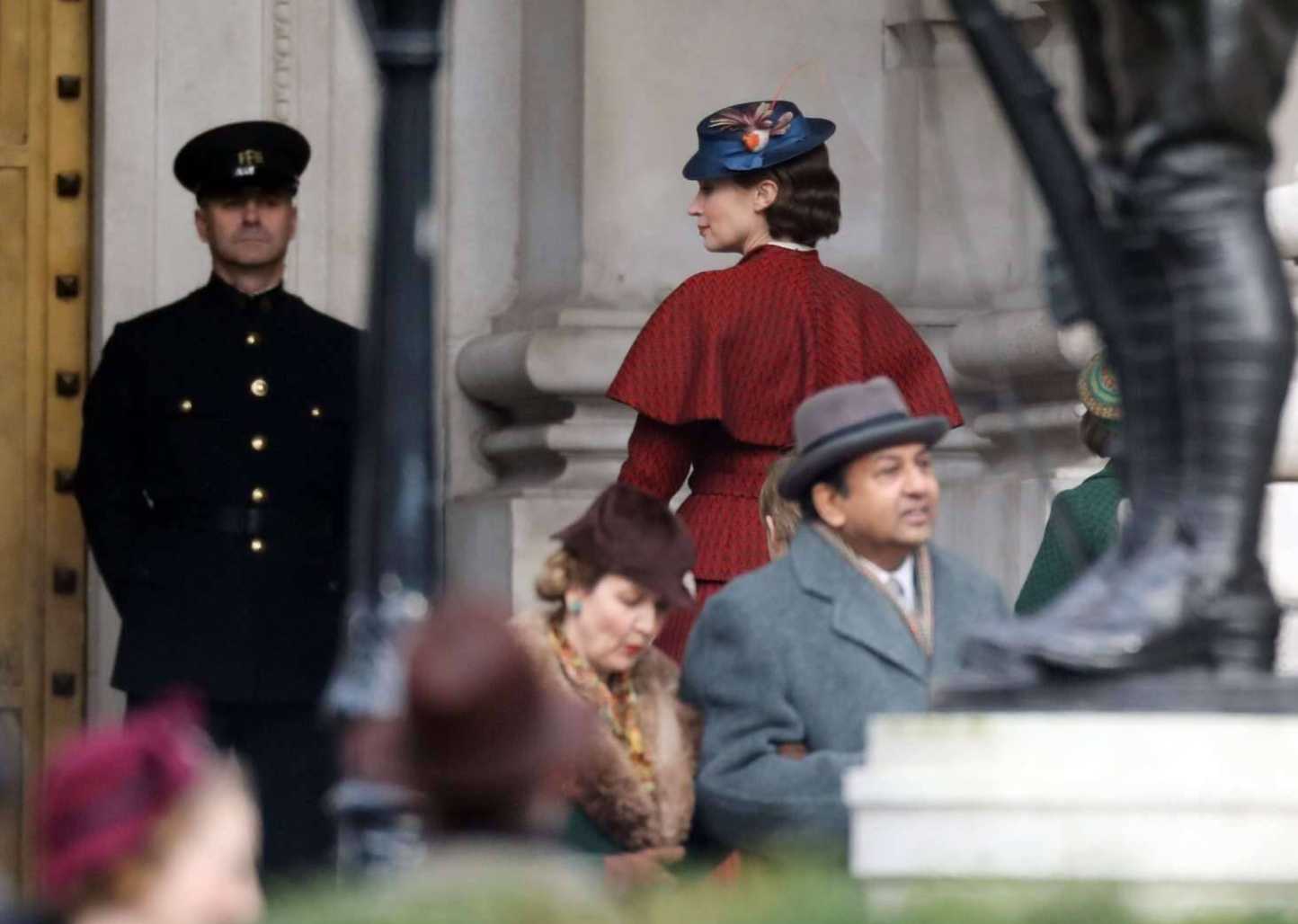 Mary Poppins Returns picks up nearly two decades after the original movie was released. We get to see the further adventures between Mary Poppins and the Banks children. The story will base around Mary returning to help Jane and Micheal rediscover happiness and joy after Michael suffers from a personal loss of his own.
The cast will include Lin-Manuel Miranda, Meryl Streep, Colin Firth, and will introduce Emily Mortimer and Ben Whishaw as Jane and Michael Banks. Original Mary Poppins star Dick Van Dyke (who played Bert the Chimney Sweeper in the original film) will also be reprising his role in the new film.
You have a while until its release, but mark your calendars for when Mary Poppins Returns on December 25, 2018.
What are you most excited to see with the new Mary Poppins? Let us know on Twitter using @PopWrapped.