PopWrapped is very excited to sit down with a young star on the rise in Hollywood. Matthew Dennis Lewis is a talented artist who does it all: he acts, models, and writes.
He is originally from a very small town in upstate New York. Growing up with three brothers, including a twin, was not always easy, but they made it work. He's a charming country guy seeking the adventures outside of the quiet life.
He took his first steps into the world of entertainment in New York City. There he got his start as a fitness and swimwear model. Seeking further creative challenges, he started branching out into television and film. After building a solid resume, he took his talent to Los Angeles, where he currently lives and works. Some of Lewis' acting credits include recurring appearances on the Investigation Discovery Network, in numerous indie films, and being featured in fitness videos for LiveStrong and Hellium Athletic gear. Recently, he shot music videos for Dallas Smith, Cris Cab ft. Pharrell, and the X Ambassadors, as well as a commercial with Katy Perry for MTV.
PopWrapped: Tell me about the project For God and Country and your role in the film.
Matthew Lewis: In For God and Country, I play the role of Noah Adams. The film dives into the mind of Noah, a lone soldier in the peak of his grief and bordering insanity. He is haunted by his guilt through apparitions that appear around him. The guilt from an argument he held with his dad plagues his existence. For God and Country is somewhere between a horror, a psychological thriller, and a melodrama.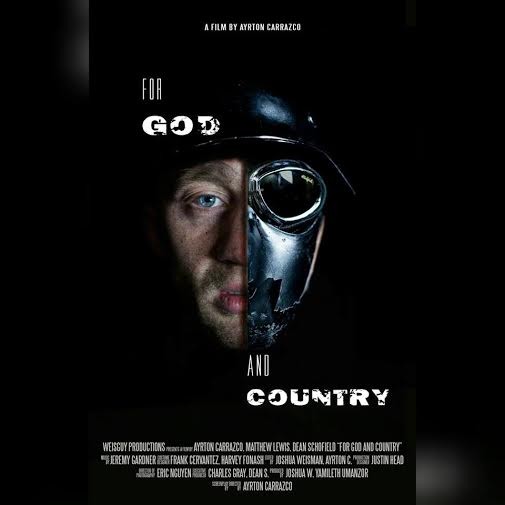 Matthew Lewis
PW: Tell me about Unusual Suspects and your role in that project.
ML: Unusual Suspects -- and all of the Investigation Discovery Shows are based on true stories -- which makes them even more crazy to believe! In my episode, I portrayed Jesse Coolridge. [Note: Names of the characters in most of these shows get changed to protect privacy, but some are real, and you can look up the stories for more details.] In 2011, Dalene Carlson goes missing, just weeks after relocating to Stockton, California. As investigators search for the missing 23 year-old, a shocking discovery in a nearby cornfield sets them on the trail of a vicious killer. Jesse is the man she has been seeing and becomes a prime suspect in the case. Did he do it or not?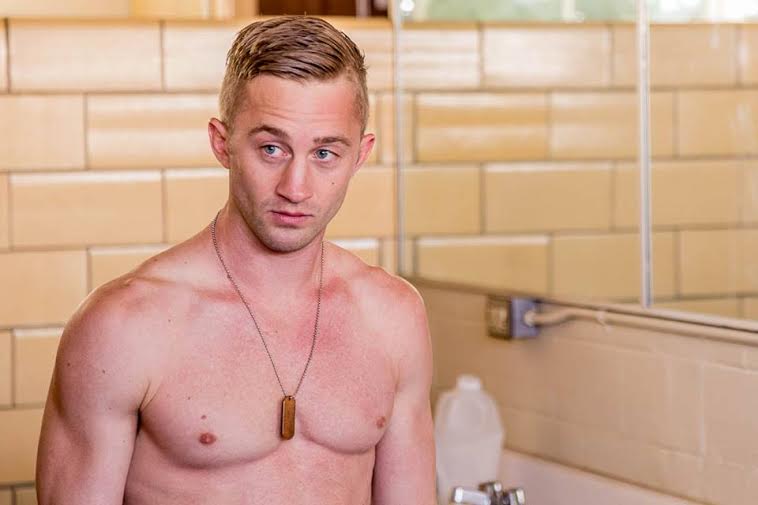 PW: We heard that you have a new web series coming out later this month with your twin brother Russell Lewis. Can you share some details about this unique project?
ML: I am so excited to start filming for Chasing Foxes. It's a twisted web series that can be best described as a mix of Teen Wolf, Supernatural and Buffy … but with darker twists and turns. I play the role of Wynn Bishop, opposite of Russ' character, who is the main antagonist of the story. It will be very dramatic and action-packed. I can guarantee you that Wynn will be kicking ass as he helps lead the protagonist party through the series.  We'll be going into full production this month and hope to possibly have Episode One available to everyone by as soon as April.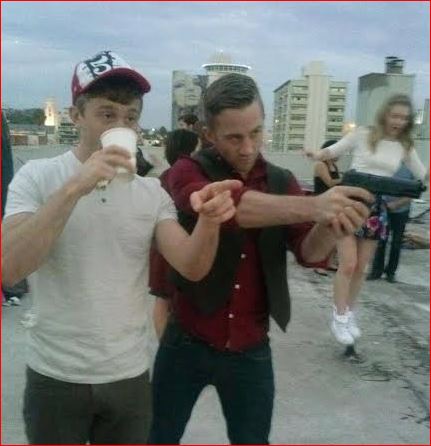 PW: What was your childhood like in Upstate NY with your twin brother Russ?
ML: Growing up in Upstate NY with Russ kind of just follows the story line of Chasing Foxes! Hahaha, just kidding! We were two of four boys, so growing up in the country with your brothers as your friends meant one thing: lots of fights and brotherly rivalry. You would think we would have at least had each other's backs as twins, but it was every man for himself.  The competition was intense, but we all survived and made it to adulthood. Sooooo no harm done! It was great, though. I love my brothers, and I wouldn't change it for the world.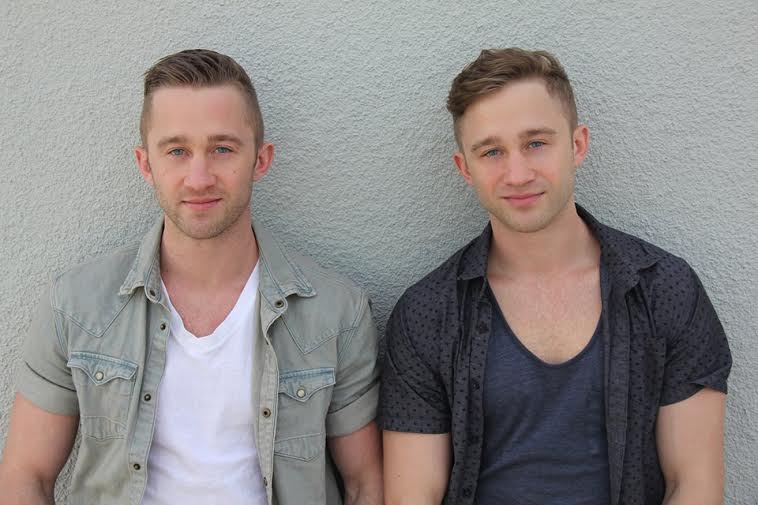 Please follow Matthew on all of his new adventures by following his social media outlets, including 
Twitter, Instagram, and Facebook. You can also learn more about his new projects by visiting his official website!