Summer is almost here, and, in our minds, we're already there! It is a season of being outdoors, enjoying the sunny days and going on trips. Hiking trips, a lazy day at the beach, family vacations to Disneyland -- it's all on the menu!
Most of us nowadays are on some form of social media or another. We frequently share pictures and videos for family and friends and share in special moments everyday. While we can use our extremely efficient, high-end smartphones to capture these glimpses into our adventures, there are a ton of preferred standalone cameras that are on the market that capture the action. But, for those of us who might not be able to afford a GoPro, which is clearly a superior product, there are other options out there that won't break the bank and don't sacrifice quality.
The MGCool Explorer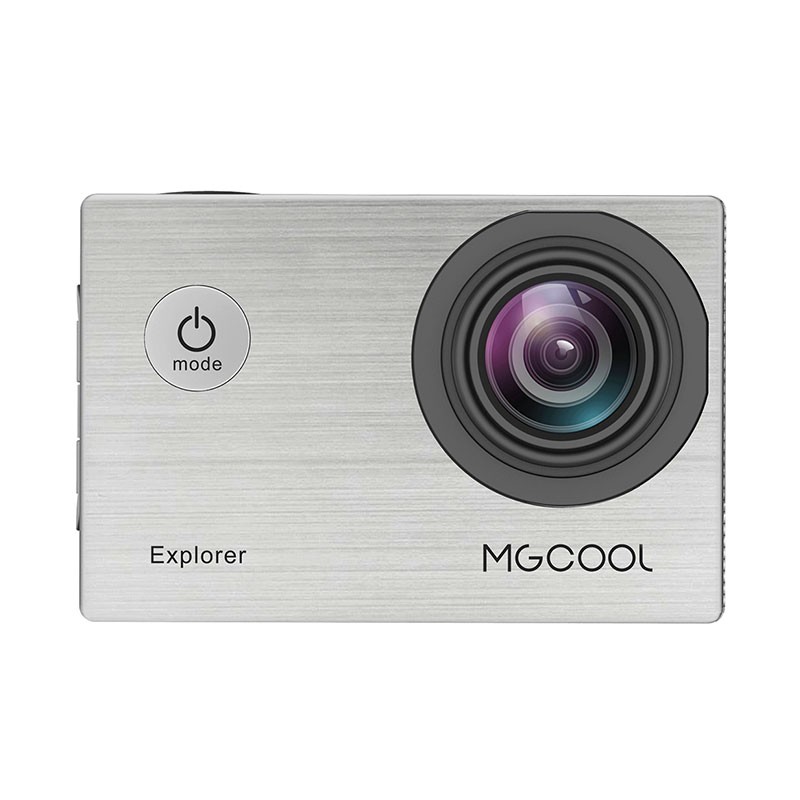 One such camera is the MGCool Explorer. This camera was introduced to me a few months ago, and I've had some time to spend with it to get to know how it works and find out in what situations the camera works best. The answer? A great many. For starters, I have to give MGCool credit. The relatively new company, based out of China, has created a line of interesting wearables and sports cameras that are comparable to their higher-end competition. Customers can feel confident knowing that the device can withstand a variety of environmental and situational conditions and take great high-quality photos and video.
So, let's take a look at their flagship product. One of the biggest positives for me is the portable size. The camera itself measures at 2.3" x 1.6" x 1.1" and weighs in at just under two ounces. It's very small, but it leaves a lot of room for other essentials in a backpack, and, if you happen to be hiking long distances, you won't even notice it's there. The compact size is all thanks to the growth in the nanotechnology industry.
Easy To Use
The ease of use is another reason why I thought this camera was a winner. The buttons are easy to navigate, even when the camera is in the waterproof case (which can be submerged in up to 100 feet). Once the user gets used to the interface and single button commands and cycling, the rest is a piece of cake. There are three modes: video (4K Ultra HD), photo (16MP), and slo-mo (1080P). Within those modes, there are also several options from which to choose to get the shot you want. The two-inch screen gives a good idea of what is being captured and video can be played back with sound, although it is kind of hard to see some highly-lit shots due to some washout in the brighter colors in the LCD display. Upon downloading photos from the device, however, this was only an anomaly of the onboard display.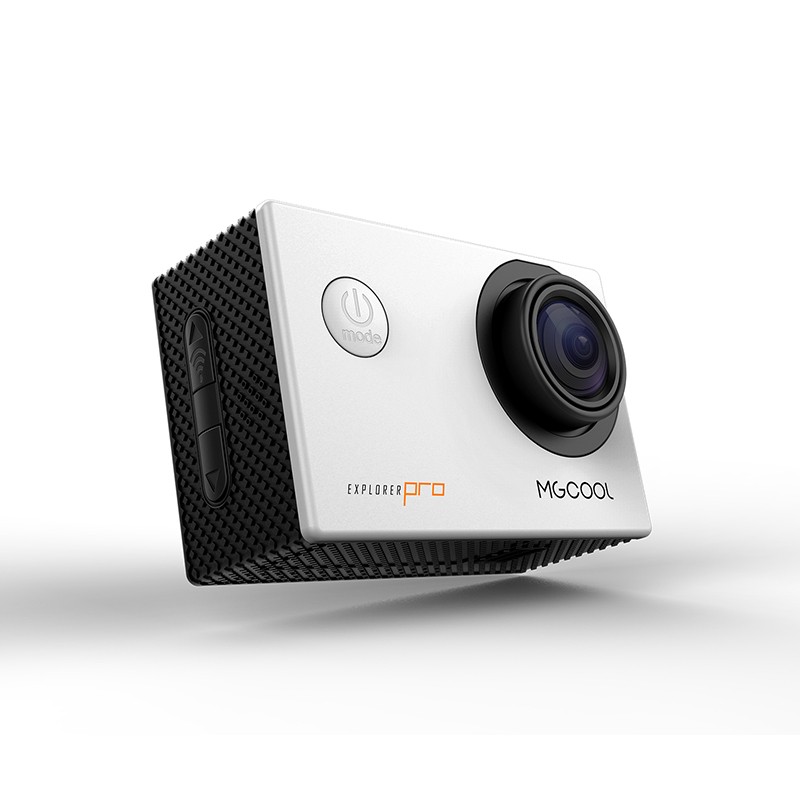 As with any company, MGCool is always working to improve their products, as many of the caveats have been addressed in their next iteration, the Explorer Pro. Within the similar body construct, the Pro version also contains a 170º wide-angled lens -- only this one has what is called a "sharkeye" lens. With the original Explorer, the large swath that is captured has a tendency to have a fish-eyed effect, although not as glaring as some other cameras. What the sharkeye does is provides great distortion correction, giving the final render more of a flatter look while still maintaining the 170º field of view. For those interested in being able to adjust the aperture, the Explorer 1S might also be something worth looking into.
Take a look at an example of time lapse footage generated with the Explorer below:
Here is an unboxing video of the Explorer by the distributor, GearBest:
Our Verdict
Overall, the Explorer is definitely a nifty little camera to bring along with you on your treks around the world, to concerts and festivals, and to capture great scenery at any destination. The camera works best outdoors and isn't really that useful indoors, unless you are in a rather large room like a concert hall or convention floor, where you can capture a large scene. The camera was intended for outdoor use, so this is all understandable. The price of the Explorer is set at $69.99, very affordable and low-risk. The Explorer 1S, with a lot more flexibility and features, is $99.99.
Additionally, there is an app for both iOS and Android that connects to the camera's internal WiFi network, where the functions may be controlled, and photos can be uploaded directly to your mobile device. You may also use a TF card with a capacity of up to 64GB to store footage within the camera.
All cameras and MGCool's other products, with full specs and information, can be found on their website and available on GearBest. There's a lot of great information on their Facebook page, too. Get out there and create some great memories of your adventures while sticking to your budget!