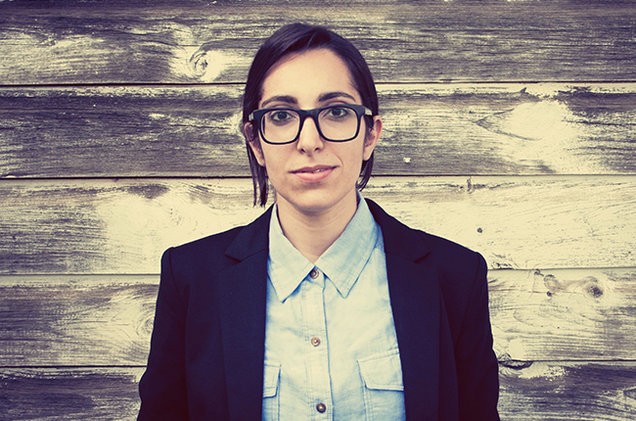 billboard.com
Michelle Chamuel needs no introduction. She was the runner up from Season 4 of The Voice, her music has taken the scene by 
storm, and she just released a new EP. Assisted by lead single "Feel It," Chamuel is taking fans on a musical journey.
We at PopWrapped were thrilled to get the opportunity to chat with Michelle Chamuel about her music, her tenure on The Voice, her EP, and more! Check it out below!
PopWrapped: When did you know that you wanted to be in the music business?
Michelle Chamuel: That is a very interesting question, because music versus music business is something different. I knew that I wanted to do music from a young age, like four. I was going "maybe I want to do music stuffer be in a fire truck and push buttons" that was looking like the major thing. It was probably right before college, because I couldn't imagine doing anything else really and spending all that time studying something and having it not be music. That's when it really clicked.
PW: How old were you when you started performing?
MC: I never really saw out audiences. There were a couple instances before 3rd grade when I did some stuff but once I hit 4th grade I was crying when people asked me to sing. I was very much in love with music but once again like the whole concept of preforming and being a "singer" was rough for me. I didn't perform, I performed in secret you know just in my basement to my cassette tapes, programming beats on a keyboard and sing along with them and deconstructing songs on the radio it was just for me if anyone came down to check out what I was doing I would just stop. One of my friends didn't even know I liked music.
Then in college I recorded a project with my friend Bob and that recording got to a band called Toolbox. So that really got me in a compelled relationship with performing. But even then in that band context it was pretty cool that I wanted to be part of the music. I would preform in a hoodie  to cover my head and  wore big sunglasses I was trying to make it more about the music then the performance. Over time being in  the band I realized that the band was there to entertain so I started filling that role a lot better too.
PW: Describe your music Style in one word or sentence
MC: I've been working on that word and I think as of now its ambient hyphened pop. That would be what I am working on.
PW:So most people know you placed 2nd in the hit singing competition The Voice. 
How did your time on The Voice help you become the solo artist you are now?
MC: I feel really fortunate to have been on Usher's team, because he brought in his whole team that works with him. I got to work and learn not only from him but his team as well.  Johnny Natural and I got to work on picking out songs and working on arrangements. His Manager's and day Manager's and Wardrobe everyone was so  incredible, and I hope he understands more about what I was doing and really look at it as an artist than a student in that capacity.
After The Voice, it pretty much brought my name to light. So having so much attention on my actual name did light a little fire and put some pressure on me and "Okay what do you want to do as this" and that was a reason that I needed to take some time afterwards before going right into preforming and what the show had kinda set up but really take the time to use the tools that I learned and figure out "Okay what steps do I want to take when people hear my name?"
PW: What was your inspiration for your new single, "Feel It"?
MC: The inspiration for that song started over a year ago. I wanted to make a song that functions the way I feel about certain songs the way that actually embodies that. So if I am feeling bad or even if I am feeling awesome depends on what certain sound I want to turn on a certain song and have that be my company or amplify my feelings. Music is a form of communication and I wanted to create a song about that and have that song to function in that way. So I wrote that song about four different times and I finally got a version of the song that felt right to me and how music makes me feel better.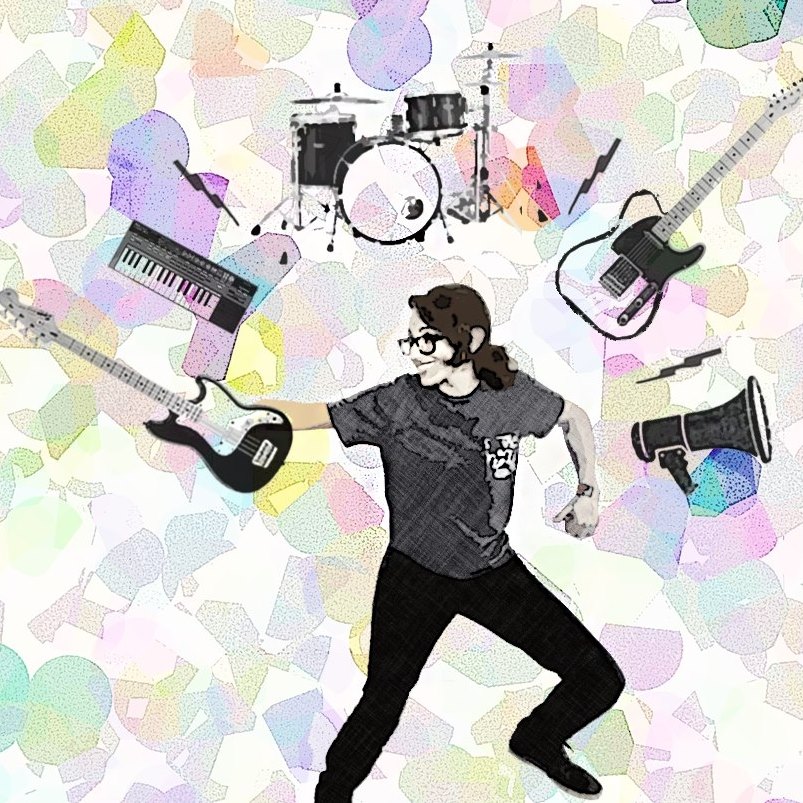 facebook.com
PW: What can you tell us about the EP?
MC: The EP is a first step for me towards finding my own sound as a producer and artist as well, because in the past I have had the amazing fortune to work with other producers and artists and its a combination of sounds together to make something but anything that anyone has heard by me. This time, I've taken a lot of time to figure out who that is so , some instruments I have gravitated towards are, guitar, bass and I've been trying to figure how to get things to sound like who I am and not overpower the music. So the EP is going to have more personal vibe to it.
PW: So with the new EP coming does that mean a tour in the future?
MC: Yeah, I am not sure. I mean its interesting in the process of writing the music I haven't thought about how I would perform it live. However, I don't think I will go on tour until I have more material to preform. I am somebody who needs to write a lot of new music in order to want to play it.
PW: If you could perform anywhere in the entire world where would you go and why?
MC: I would love to go to a big empty gymnasium, or a big re-furbed space and just make crazy sounds in like a giant place like the Taj Mahal or something so its not in a way that would offend anyone so like a big refurby space that everyone would be cool with me going in and making music.
PW: What would you like to say to your fans and all those who have supported you?
MC: My fans are the best first and foremost and I really appreciate them and I hope they enjoy the music and that they are having a great day and that they are the best.
PW: Where can people find you and social media?
MC: I have a website michellechamuel.com, on Instagram I am @MichelleChamuel, on Twitter I am @Michellechamuel, and you can find me on Facebook by searching Michelle Chamuel. I am pretty much Michelle Chamuel everywhere
Thank you to Michelle Chamuel for taking the time to chat with us and don't forget to check out her new EP Feel It today.