Fans of Warner Bros' Shadow of Mordor will be happy to know the sequel, Shadow of War, is official! After the company's leak this morning, they decided to go ahead with the announcement and even dropped a trailer!
According to EuroGamer, this game lets you "wield a new ring of power" to fight Sauron and the Nazgul. The Nemesis System has been improved and adaptive gameplay has been added. This means player decisions will decide how the game plays out.
PC, PlayStation 4, and Xbox One gamers can expect to see Shadow of War on August 22, 2017 (North America) and August 25, 2017 (United Kingdom). There will even be Xbox One Scorpio support.
Players will get to "conquer land and take down enemies" using the Nemesis System but will be tasked with forging a new ring of power to become a worthy rival of Sauron.
While Target's original product leak has been pulled, the listing was still stored in the NeoGAF forums and has yet to be taken down: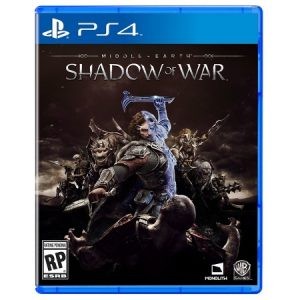 Warner Bros
"Experience an epic open-world brought to life by the award-winning Nemesis System. Forge a new Ring of Power, conquer Fortresses in massive battles and dominate Mordor with your personal Orc army in Middle-earth: Shadow of War. Go behind enemy lines to forge your army, conquer Fortresses and dominate Mordor from within. Experience how the award winning Nemesis System creates unique personal stories with every enemy and follower, and confront the full power of the Dark Lord Sauron and his Ringwraiths in this epic new story of Middle-earth."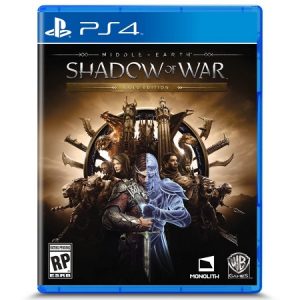 Warner Bros
There will be a regular edition and a gold edition of the game with different box art. Both covers look amazing, but the gold edition will naturally have some extra loot, including Slaughter Tribe Nemesis Expansion, Outlaw Tribe Nemesis Expansion, The Blade of Galadriel Story Expansion , The Desolation of Mordor Story Expansion, Gold War Chest, and will be over $125 in total value.
New campaigns, playable characters, side missions, and plenty of new enemies await you! 
Warner Bros. has not addressed the leak, but, considering we got more details about Shadow of War, they can't be too mad.