Get ready for Midseason episodes of our AMC favorites to air in February! The Walking Dead Season 7 continues after a two-month hiatus, and Humans Season 2 premieres.
AMC Midseason Roundup
The Walking Dead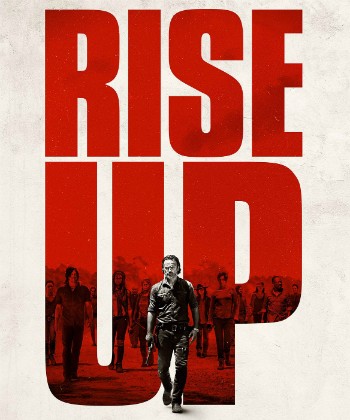 AMC
Season 7 of the horror drama is already underway. We're still reeling from the first half of the season and yet another gruesome death. Is anyone keeping a count on how many characters died? On a positive note, Rick (Andrew Lincoln) and Daryl (Norman Reedus) reunited at the Hilltop!
If you're not feeling the tone of the first half of the season, you're not alone. But don't worry, Andrew Lincoln (Rick) stated that the second half of the season is opposite of the first. This has also been corroborated by showrunner Scott Gimple.
Check out the midseason trailer below.
Negan (Jeffrey Dean Morgan) will definitely have his hands full trying to keep everyone under his control, especially once everyone starts to rise up and band together. It seems that Rick is ready to lead the fight against Negan.
The Walking Dead returns on Sunday February 12th.
Humans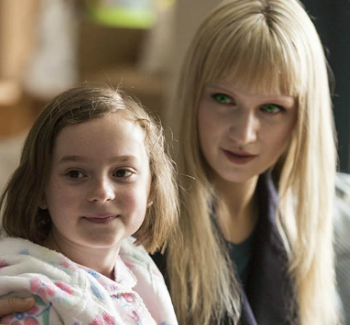 AMC
Season 2 of the sci-fi drama picks up months after Season 1 ended. Niksa (Emily Berrington) is still a fugitive and in control of the consciousness code, and her Synth family has no idea where she is. Joe (Tom Goodman-Hill) and Laura (Katherine Parkinson) are trying to repair their marriage. In addition to catching up with our favorite characters, Season 2 features several new human and Synth characters.
Watch the Season 2 trailer below.
The Synthetics are awake, conscious and feeling. Now that Synths have their own free will, what happens when one malfunctions?
Humans Season 2 premieres on Monday February 13th.
February is a busy month for AMC with new episodes of The Walking Dead and Humans. This gives everyone plenty of time to catch up on both series. Mark your calendars!