Anime: The Mystic Archives of Dantalian
Released By: Funimation
Release Date: February 14, 017
Retail Price: $39.99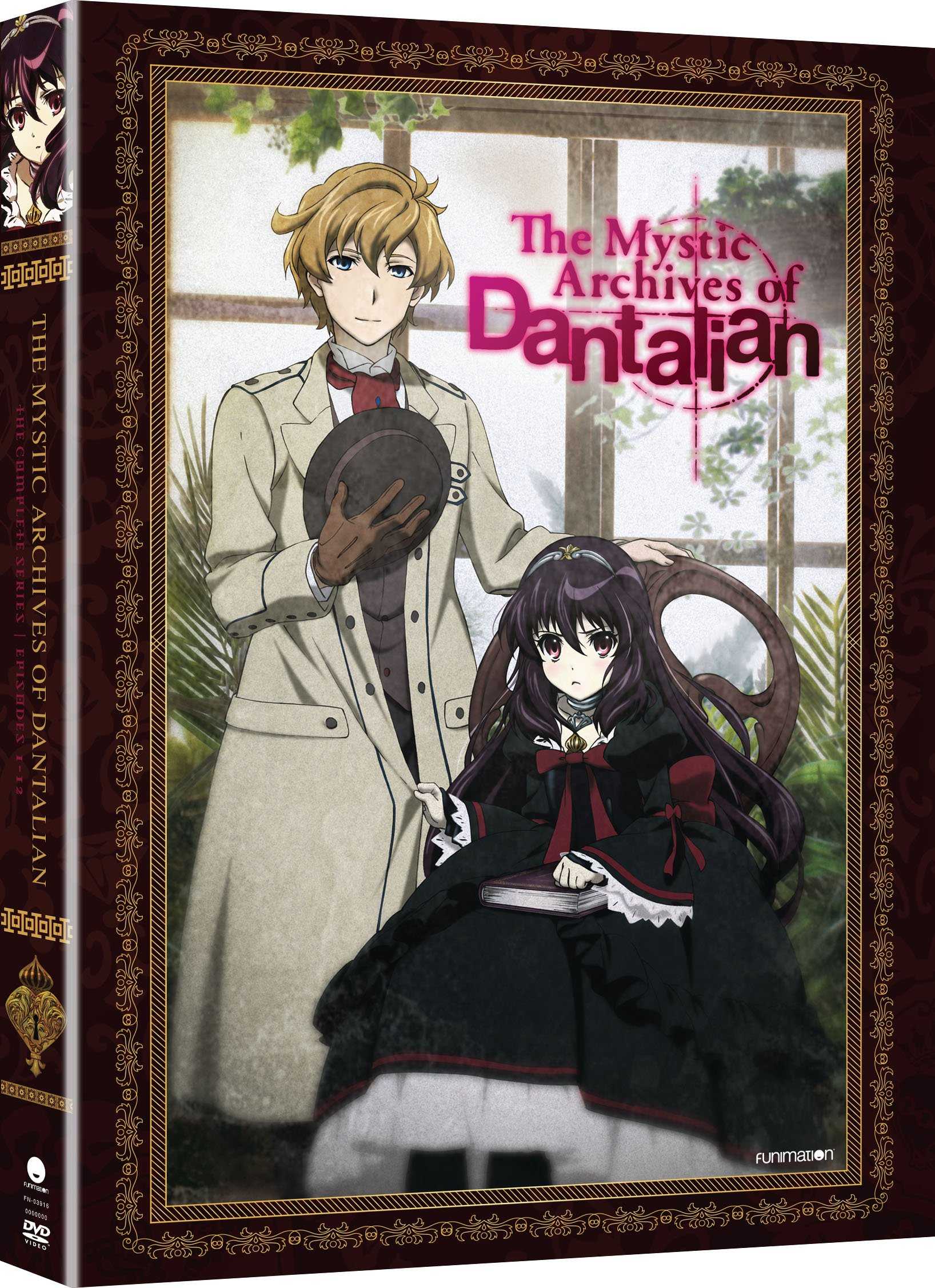 Amazon
The anime Mystic Archives of Dantalian originates from a light novel that found enough success to then be adapted into a manga - based on the singular character of Lord Hugh (Huey) Anthony Disward. Huey has recently lost his grandfather (Sir Wesley Disward), now traveling to his family home to discover he has inherited everything his grandfather has accumulated over the years and Huey must take on more than just a property. Inside this grand estate lies the Bibliotheca Mystica de Dantalian, also known as an archive that holds the source of immensely secretive knowledge. To make things a little more peculiar, he also finds a strange girl named Dalian who is now a responsibility from his grandfather as well.
Huey begins to settle in to the massive property, before eventually hearing from someone known to be a rival of Sir Wesley Disward and arranges a meeting between the two. Dalian happens to know that this person was behind the death of Wesley, so she joins Huey in something he wouldn't have predicted remotely possible. The man was in possession of a Phantom Book (magical literature that can cause great dangers) and they find out Wesley had hoped to seal the book entirely. With one mission close to Huey's family resolved, he realizes Dalian and the Bibliotheca Mystica de Dantalian are actually the same - she is truly an embodiment of  the hidden secrets. The two begin an adventure that sets out to solve more mysteries and troubles caused by these Phantom Books.
The characters of Huey and Dalian are very different - but in a timeless anime method, they play off their differences which mirror many specific anime relationships. Dalian has a sassy and entitled attitude that can be humourous and fun to some or frustrating to others who don't enjoy the tsundere role that anime know too well. She finds fun in being in control, and can be shown to be bossing Huey around which is another part of that traditional dynamic - but both characters aren't completely over done. Both Huey and Dalian can find their own niches when needed and despite not being especially memorable, you can give them credit for at least having instances of intrigue. Huey seems to be more fleshed out than Dalian, but that is also because with so much going on the series, there isn't always enough time to showcase everything they have to offer.
The anime series almost immediately wants to thrust viewers into another time period with a spooky and dramatic tone to carry the plot - but the overwhelming sensation of little build-up still finds its way. Aside from the initial story tying back to his grandfather, the random cases don't create any urgency the series needed as a pick me up towards the middle to ending of the anime. What it lacked in overall plot, The Mystic Archives of Dantalian makes up for in atmosphere; the fitting selection of colors went well with the gothic Victorian setting of the series. Additionally, the action sequences of Dantalian were surprisingly appealing with use of quick sporadic fights and unique battles. Having fallen short in plot, The Mystic Archives of Dantalian has attributes in these categories that do add interest to the anime by the end so it can be said to have major pros and cons that depend on the viewer's pleasure.
The anime is kept intact for its Japanese voice cast, (the series was previously in limbo with licensing) but it didn't feel like it needed an English dub of the supernatural series. The fact that they attempted at pick the 2011 anime up after a previously expired license from 2014 was a smart choice for niche anime fans (which they have done with Betrayal Knows My Name and Sekai-ichi Hatsukoi.) The animation quality and production of the series (Gainax) put effort into this anime and it is good to see that Funimation gave fans the opportunity to enjoy it years after its initial release and add it to their collection.
Overall Score: 7/10
Aedan's Final Thoughts:
- The characters had interesting moments or potential storylines about them, but overall felt somewhat dull.
- The series won't be said to lack creativity, so credit can be given to Gainax.
- My favorite moments from the anime definitely centered around the action based scenes for the brisk sequences.