After the initial announcement that a new console was in the works, Nintendo has officially unveiled new details about the upcoming Nintendo Switch.
The system will be officially released on March 3rd, 2017 with a price tag of $300. It's affordable compared to mega-consoles like Xbox One and PlayStation 4, especially with all that Switch has to offer to consumers.
Nintendo's new system is unique in the sense that it will serve as both a high-def television console and portable handheld, an ambitious concept that has never been successfully accomplished.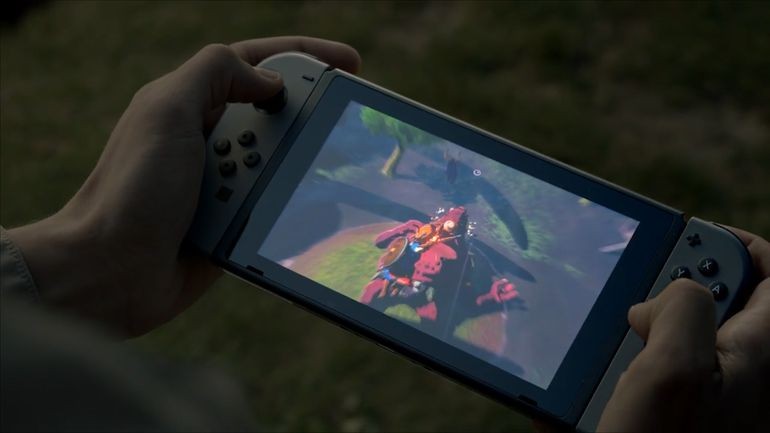 CNET
Additionally, Nintendo has announced that there are over 80 games currently in development for the console, including the highly anticipated Legend of Zelda: Breath of the Wild and the newest Mario title, Super Mario Odyssey. Other popular titles to be released for the Switch include Splatoon 2, Xenoblade Chronicles 2, Fire Emblem Warriors, and even Sykrim.
The Nintendo Switch features a uniquely versatile controller officially known as the Joy-con. The Joy-con can be used in a combined form that appears to be similar to Nintendo controllers of the past, such as those of the N64 and GameCube, although updated for modern usability. Also, the Joy-con can be dismantled and used in two halves (which look similar to the controllers of the Wii and Wii U systems) or attached into the side of the screen for on-the-go play. The Joy-con will be available in a variety of colors and features, like motion-control and an infrared sensor.
The Switch itself has a battery life of 2.5 to 6 hours when played as a handheld -- a bit of a drop off from the Nintendo DS line but on-par with the PlayStation Vita and other tablets currently on the market. It can be charged over USB-C.
Nintendo will also be unveiling a new paid-subscription online gaming service for the Switch, which will launch with a free trial. Official pricing is set to be announced later this year.
New reports regarding the Nintendo Switch will be released periodically until its official release, as beta testers in London and New York City test the system.