Look to the Sky  is a non profit documentary project aimed at recording the everyday heroics of everyday people. While we can't all throw on a red cape and use the power of the red sun to fly through the air, we can find the courage within ourselves to do what is right in the face of danger.
And as we know from some of our favorite literary characters (here's looking at you, Albus Dumbledore) what is right is not always what is easy.
The movie is another component to The Rising Hero Project, which focuses on inspiring kids to become everyday heroes. They give presentations at various events, including Comi-Con!
"For many of us, the world seems very dark," filmmaker Brett Culp said.  "It's easy to feel that noble heroes like Superman have vanished from the earth.  We want to show that the hope this character embodies still exists, and we believe this heroic spirit is most clearly seen in the hearts of the heroic young people who are shaping the future.  Our goal with LOOK TO THE SKY is to help renew our faith in tomorrow, for ourselves and our communities."
With the help of other everyday heroes, this project can lift off the ground. Its IndieGoGo campaign is open for donations, with several perks for those who donate, including copies of the film, soundtracks, digital downloads, artwork, movie credit, and T-shirts.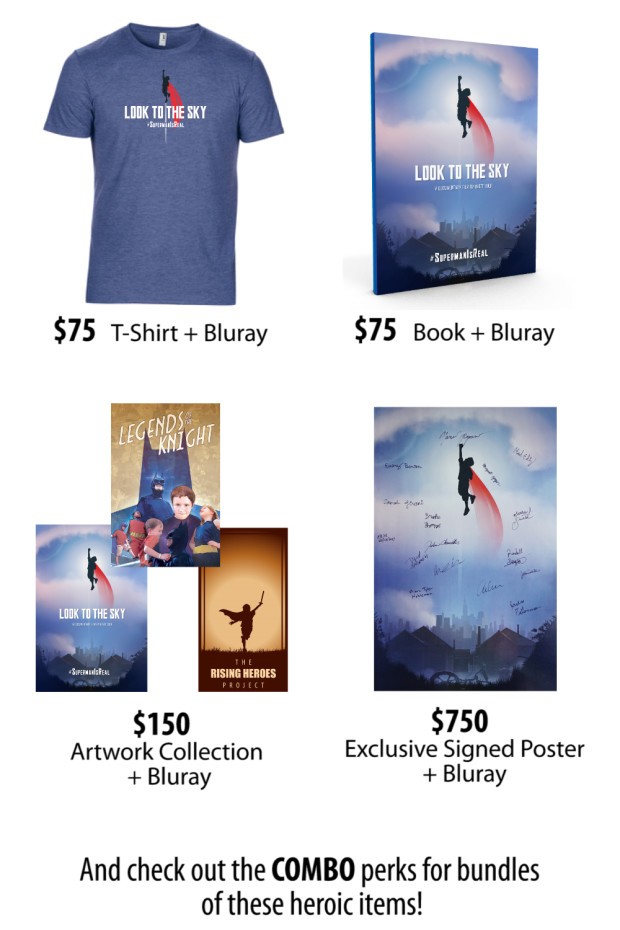 Courtesy of The Rising Hero Project/ indiegogo.com
Look to the Sky  inspires the next generation of superheroes while also exploring the cultural meanings of Superman and whether the character is still relevant in a modern society.
Watch the trailer below!
https://vimeo.com/risinghero/supermanisreal
Brett Culp also worked on Legends of the Knight. His current film has shot in over 14 cities, capturing the "Superman spirit" from kids to superhero and comic gurus! 
The film is expected for release in Fall 2016.