With Game Of Thrones currently away from our screens, many avid TV viewers have been looking for a new show to fill the void it has left behind, and now it would seem that they've found it.
HBO's hotly anticipated new series Westworld, starring Sir Anthony Hopkins, Evan Rachel Wood and Thandie Newton, premiered in the US on Sunday, giving the network its biggest premiere ratings in three years, and aired in the UK last night. Prior to the show going out, PopWrapped chatted with star Oliver Bell about dream roles, industry advice and ultimate ambitions.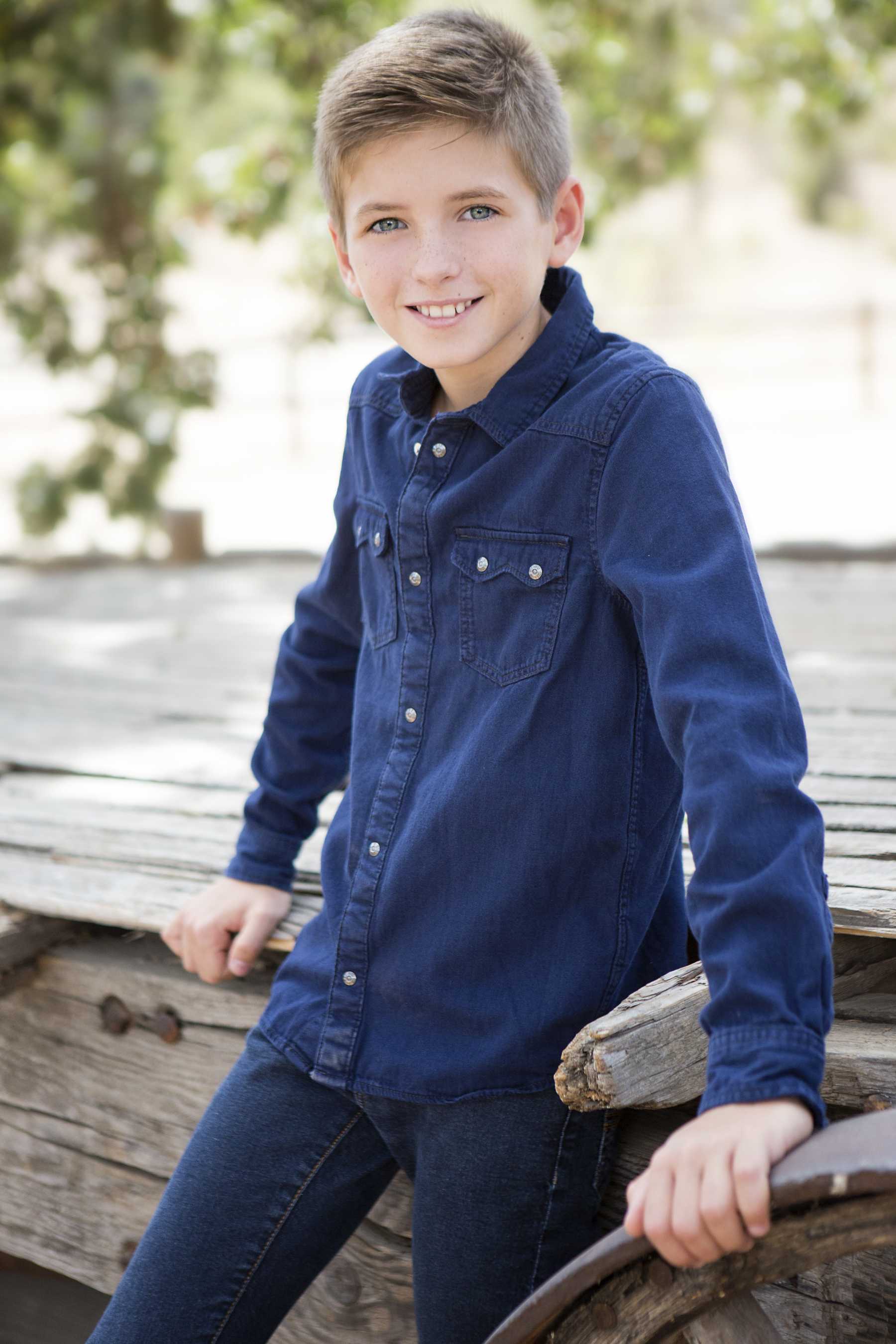 Elise Rose Photography
PW: When did you first realize that you wanted to be an actor? Was there a film or actor you watched that influenced your decision?
Oliver Bell: It was really when I was getting picked on at school, and it affected my confidence. My mum took me to an acting coach, as she felt that would help. It did, and, straight away, I realized I loved acting.
PW: You hail from a family of British World Champion race-car drivers, so how did your dad and grandad, in particular, react to your career plans?
OB: They said 'Thank God you're not a racing driver.' They are really proud of me and just want me to do what makes me happy.
PW: Your new show Westworld looks set to dominate fall TV on both sides of the Atlantic, but what was it about the show that made you want to audition?
OB: I am really interested in the Wild West. I was in England when I heard about it and the amazing actors who were rumored to be in it, so I really wanted to audition to be a part of it.
PW: What's it like working alongside stars like Sir Anthony Hopkins and Evan Rachel Wood? Have any of your fellow cast members passed any advice on to you?
OB: It was incredible, and I learned so much -- especially from Anthony, who is amazing and a really nice guy.
PW: You also star as 'Little John/The Dark Lord' in Salem. Were you aware of the history and story behind the trials prior to joining the cast?
OB: No, but I quickly learnt some of it through the story-lines.
PW: What can fans of the show expect when it returns on November 2nd?
OB: It just gets better and better with all the twists and turns. You will have to watch to find out!
PW: Your body of work also includes your role of Young Killian in Once Upon A Time, starring in The Magicians and performing skits on Jimmy Kimmel Live, but, if you could star in any show or film, which would it be and why?
OB: The Batman trilogy. I just love the whole concept.
PW: I'd like you to put together your dream cast of four actors/actresses (who can be living or dead). Who would they be and why?
OB: Firstly, I'd choose Anthony Hopkins -- he's such an amazing actor -- then Heath Ledger -- he was incredible as The Joker. Third, Anne Hathaway, because she plays such varied roles, and, finally, Maggie Smith because she's British and a legend.
PW: What do you like to do in your down-time?
OB: I love the outdoors. I was on a ski team, so I love hitting the slopes, as well hiking and rock climbing.
PW: How, if at all, has social media impacted your career, and would you agree that anyone in the entertainment industry needs to be socially interactive to get ahead?
OB: It seems to play a big part in TV and film now. I like to interact on Instagram and Twitter and see what everyone else is up to.
PW: As a young actor in Hollywood, how do you handle the pressure so many professionals in the industry speak out about?
OB: It's hard sometimes when you have school, lines to learn and you are filming, but, if you love what you are doing, you make it work.
PW: Finally, then, what's your ultimate ambition as an actor? What would you like your legacy to be and people to say about you?
OB: To be cast in movies that stay around for a long time. I hope my work will inspire other young actors and actresses to get into the performing arts.
For more information on Westworld, visit the HBO website, and, to keep up to date with Oliver Bell, follow him on Twitter.