The Originals fans can expect a bit of a change up behind the scenes as the show has lost its showrunner. Michael Narducci is departing from the CW program due to a two-year deal over at ABC Studios. If the series is renewed for another season, Julie Plec will return to take up the position. By this point in time, The Vampire Diaries will have ended, leaving Plec free to work on Season 5.
When asked about Narducci's departure, Plec said, "He has been a brilliant partner and friend and I'm going to miss him desperately." Having been a part of The Vampire Diaries universe since the end of Season 2 of the original series, where he worked as executive story editor, it is clear the universe is losing someone who was very involved in the well-being of both TV shows. Narducci also worked as co-producer for Season 3 before being promoted to executive producer for The Originals in Season 2.
Season 4 production has wrapped and will premiere on Friday, March 17. It will fill the 8pm slot formerly occupied by The Vampire Diaries. The new season will dive deeper into the relationships between the characters, including Hayley and Elijah, who have a very dramatic storyline ahead of them.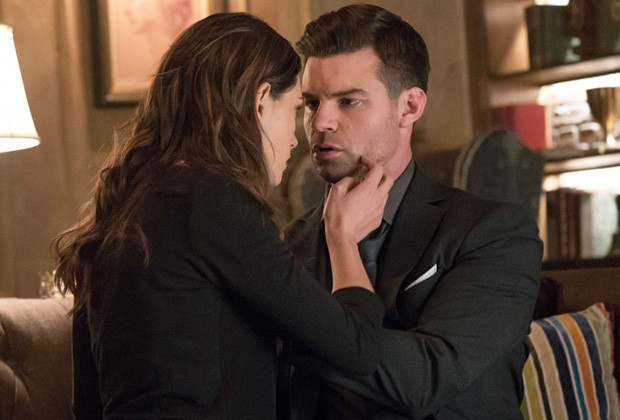 TVLine
"They have one of the most dynamic journeys that we're going to have dramatized this season," Narducci informed TVLine, going on to say that the two will do whatever it takes to protect each other, in spite of their very different circumstances. "We'll explore what the cost of that love and that association is," he said.
Love really bites, doesn't it?
Are you excited for the return of The Originals? Let us know how you'll be celebrating the season premiere in the comments section below!