As we remember the late Alan Rickman on what would have been the actor's 71st birthday, we are sharing some of his most memorable performances of his career.
5. Harry - Love Actually (2003)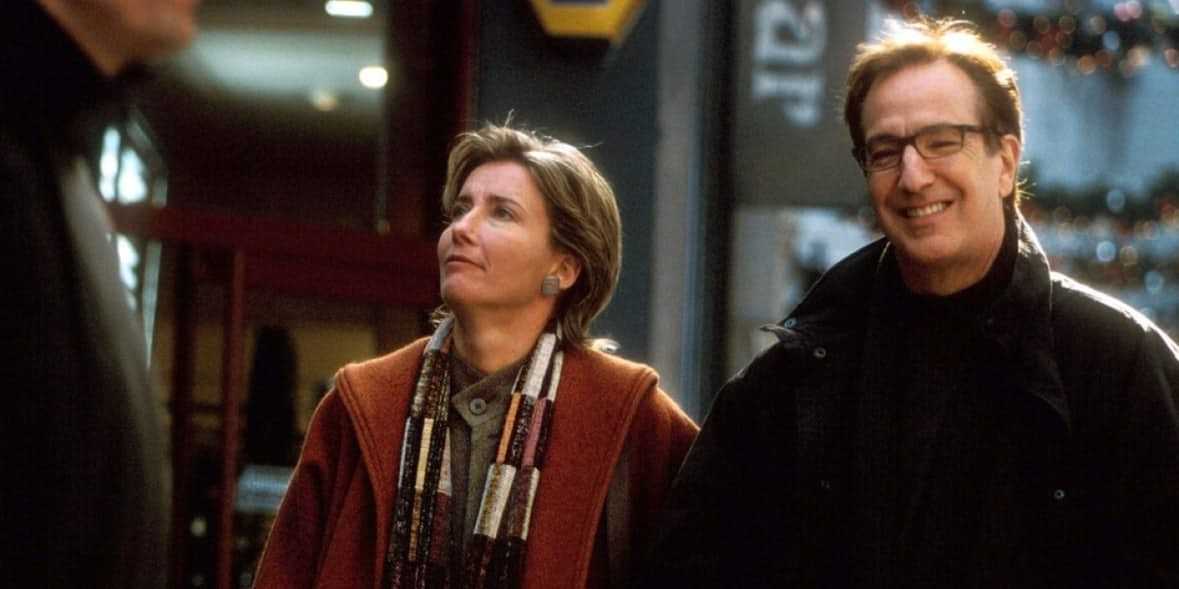 ScreenRant
In Richard Curtis's Love Actually, we meet couple Harry and Karen. Although this movie has some unrealistic qualities, Rickman's portrayal of Harry, a wandering man in a rocky relationship, is probably the most maddening combination of being both wicked and personable. Rickman, alongside the brilliant Emma Thompson, made the couple's story the most realistic throughout the entire movie.
4. The Sheriff of Nottingham - Robin Hood: Prince of Thieves (1991)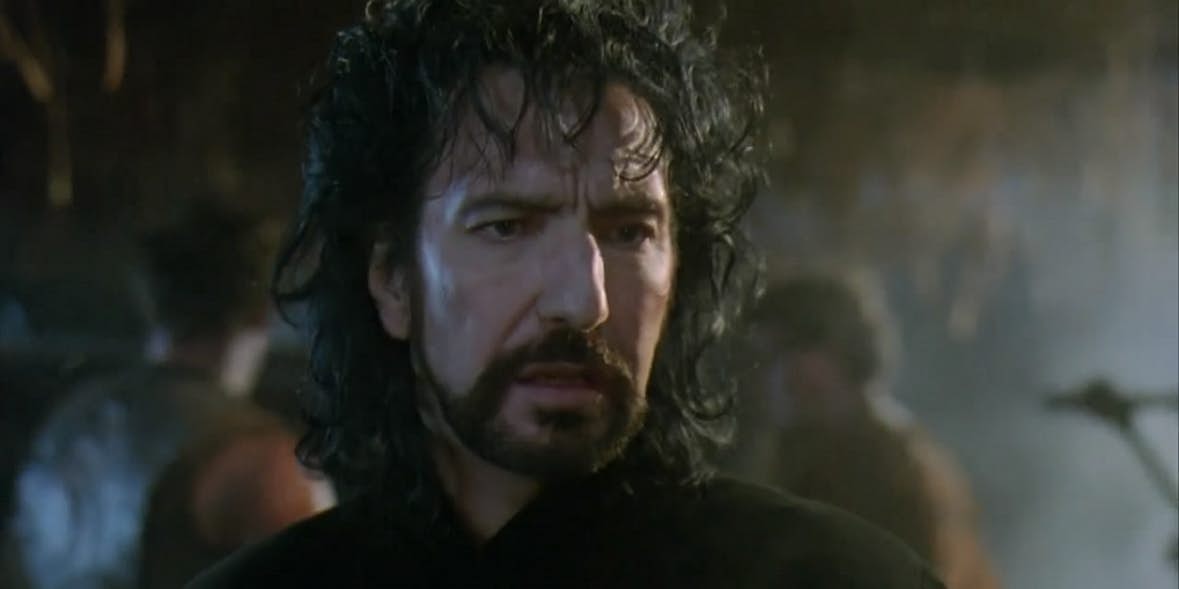 ScreenRant
Although it wasn't one of the most popular Robin Hood movies, Rickman's portrayal as the sheriff makes the film memorable for all viewers. His portrayal of Nottingham will go down in history as one of the greatest antagonists of his career.
3. Alexander Dane/Dr.  Lazarus - Galaxy Quest (1999)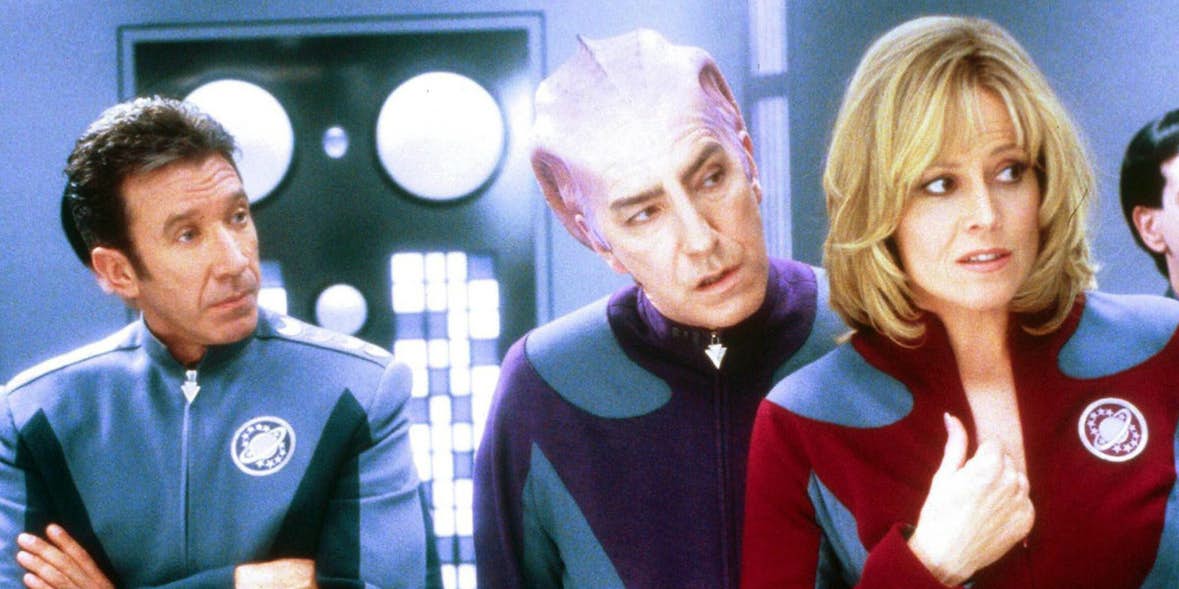 ScreenRant
One of Alan Rickman's most iconic roles would have to be as Alexander Dane/Dr. Lazarus, the depressed theater actor upset about the unending fame of his television character. Although his character didn't hold a lot of weight, Rickman steals every since he is in -- and then some.
2. Judge Turpin - Sweeney Todd:
The Demon Barber Of Fleet Street (2007)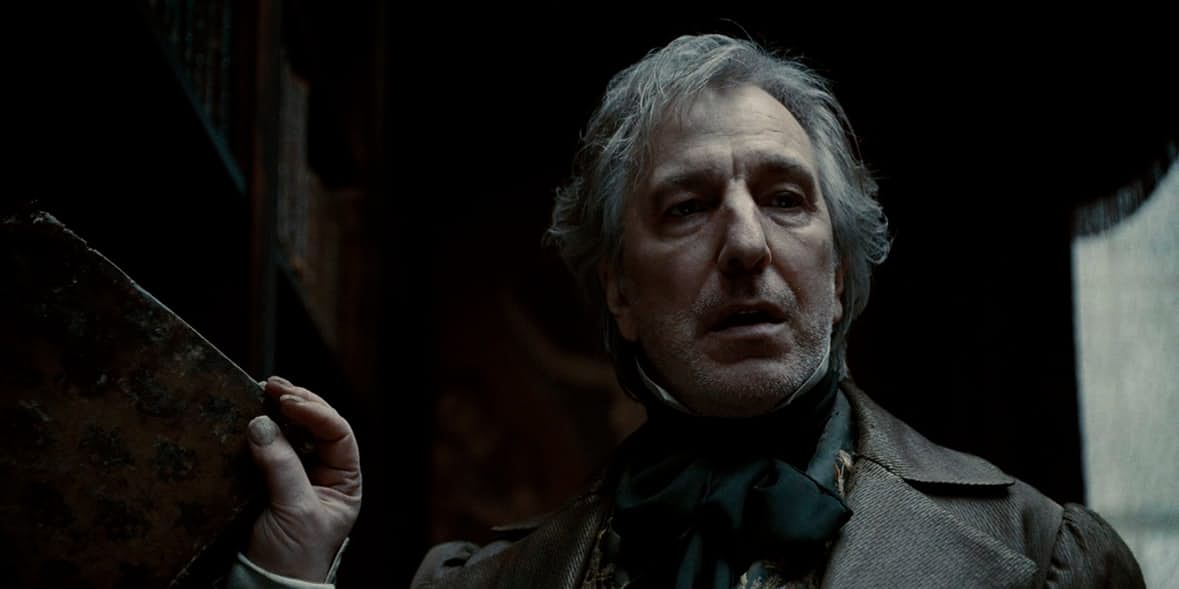 ScreenRant
In one of my personal favorite roles of his, He plays Selfish Judge Turpin. This bloody Tim Burton movie is very dark, and, although we don't get so see a whole lot of Rickman, he still manages to bring the necessary level of intensity to his antagonist. Rickman singing is always a plus, too!
1. Professor Severus Snape - Harry Potter Series (2001-2011)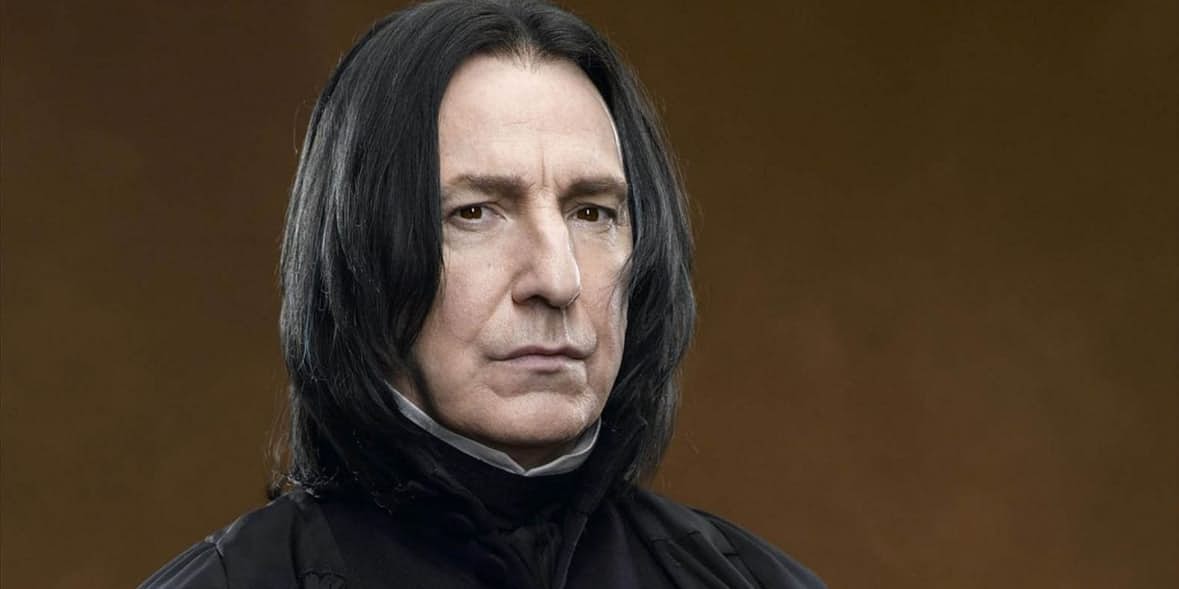 ScreenRant
The most iconic role of Alan Rickman's career hands down has to be when he portrayed Professor Severus Snape. We got to see a very serious side of Rickman in the course of the eight Harry Potter films. No one could ever be as mysterious or complex as Snape, and Rickman totally delivered.
These are just some of our favorite Alan Rickman roles. Don't see your favorites? Let us know in the comments which you'd add to the list!
We miss you, Alan!