After 80 years shrouded in mystery, the disappearance of Amelia Earhart could be close to solved. A photo has emerged from the US National Archives supposedly showing Earhart and her navigator, Fred Noonan, alive in the Marshall Islands on the island of Saipan.
On July 2nd 1937, Earhart and Noonan set out to fly the circumference of the Earth. On the last leg of their journey, they became disoriented in thick fog trying to find a small island in the Pacific Ocean. They had only sporadic radio connection with U.S. Coast Guard cutter Itasca, and the pair were never heard from again. Since the disappearance, countless theories abounded regarding Earhart and Noonan's fate. Some say they tried to ditch the plane in the ocean when they ran out of fuel, others theorize the pair crashed and they became castaways on another tiny island in the Pacific; yet, we have never been able to know exactly what happened.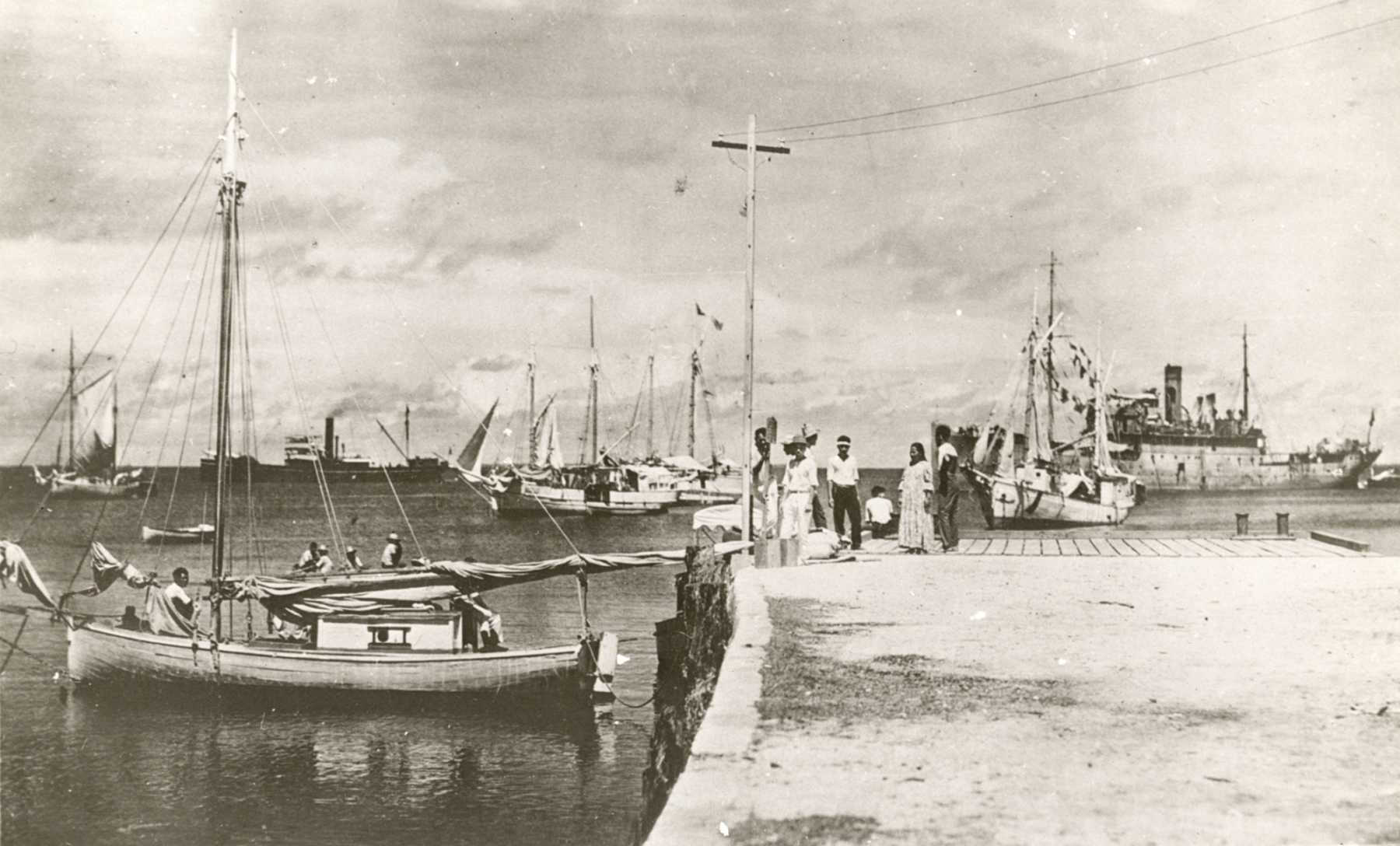 That is, maybe, until now. Retired U.S. Treasury Agent, Les Kinney, found the photo in 2012, in a formerly top secret file in the National Archives. He claims the government knew about the photo and that they also purged many files regarding Earhart being a Japanese prisoner, including a report of more than 130 pages. The photo shows a woman who resembles Earhart, sitting on a dock gazing to her right where a boat is pulling what looks to be like Earhart's Lockheed plane. To the woman's left is a man bearing striking resemblance to Noonan. Kent Gibson is a facial recognition expert and has studied the photo, calling it "very convincing evidence." Since the woman's back is to us, Gibson focused on the man believed to be Noonan, explaining how, "The hairline is the most distinctive characteristic. It's a very sharp receding hairline. The nose is very prominent." The photo is titled "Jaluit Atoll" and is believed to have been taken by a spy trying to infiltrate Japanese territory. Whether or not the United States government knew about the photo is unclear, but they could have kept the photo hidden to not reveal the spy's identity.
If the photo proves to be actual evidence Earhart and Noonan survived, what it means is they died in Japanese custody. Japanese authorities have denied accusations regarding Earhart and Noonan's demise in their custody, and said there is no record the two ever landed on their islands.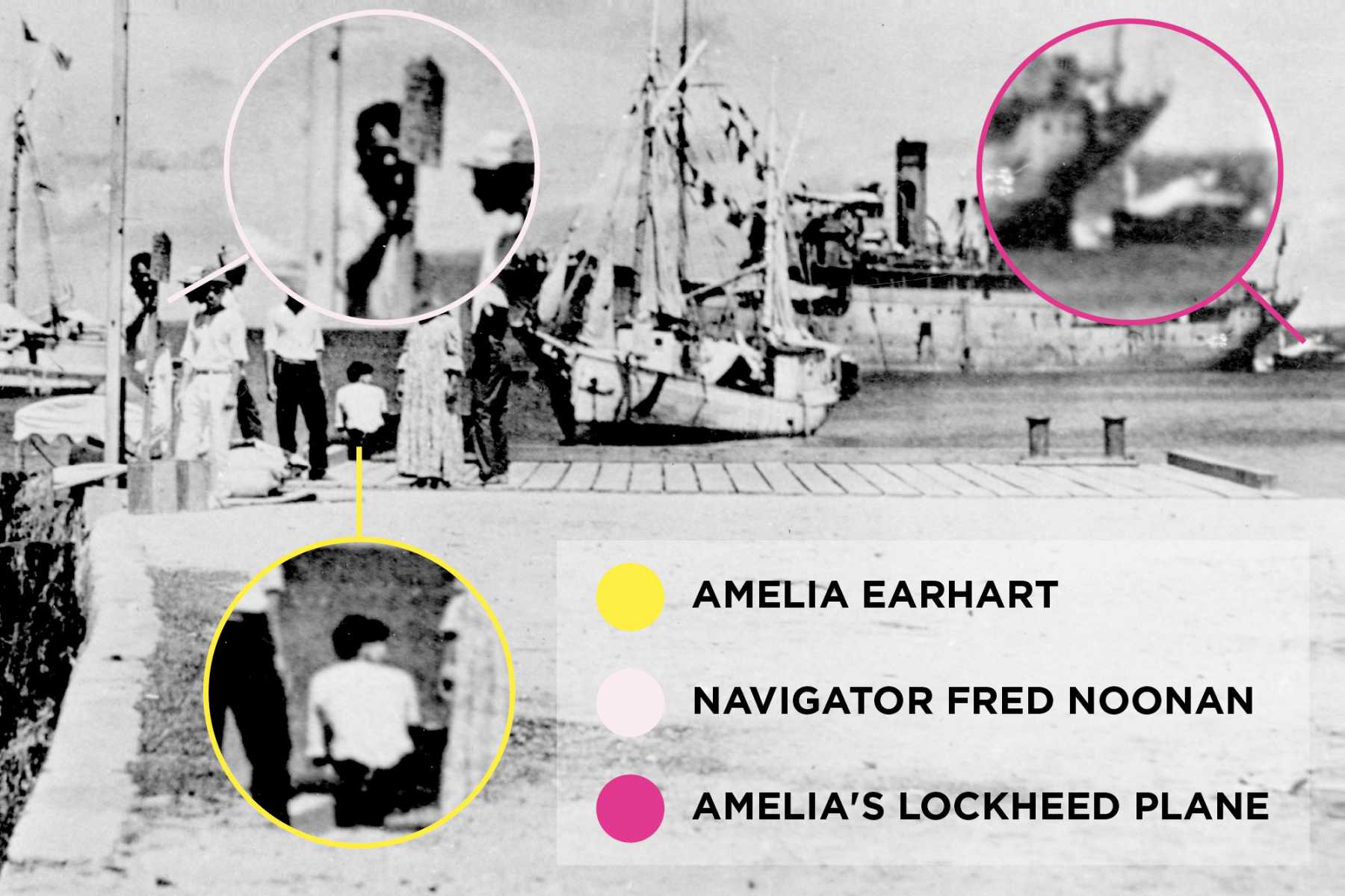 Former executive assistant FBI director Shawn Henry and The History Channel teamed up to air a two hour special, titled Amelia Earhart: The Lost Evidence tonight Sunday, July 9th, at 9 p.m. The show will follow Henry as he tries to unravel the mystery that is Earhart's disappearance. Not only is the photo exposed within the special, but they have an eye witness who claims to have seen Earhart alive on the island. Josephine Blanco Akiyama lived on Saipan as a child, and has always claimed she saw Earhart alive and well. She told NBC, "I didn't even know it was a woman, I thought it was a man. Everybody was talking about her - they were talking about in Japanese. That's why I know that she's a woman. They were talking about a woman flyer."
Tune in to The History Channel tonight to see never before released evidence regarding Earhart's disappearance.