Dive within Playing Lynch and experience John Malkovich recreating David Lynch characters in a series of vignettes, Pscyhogenic Fugue. Directed by Sandro Miller, with music by Eric Alexandrakis, and produced by Squarespace, the project is a multimedia experience celebrating the launch of Lynch's tribute album, The Music of David Lynch.
Playing Lynch completely immerses you into the world of Lynch. This would not have been possible without Squarespace's involvement. "With Playing Lynch, we wanted to create a filmic, cinematic art experience. We're trying to subvert the notion that art and film must be hosted in a gallery, museum or theater," David Lee, Squarespace Chief Creative Officer said.
The Music of David Lynch features covers by Sky Ferreira, Moby, Duran Duran and Zola Jesus, in addition to Twin Peaks and Blue Velvet composer, Angelo Badalmenti. Fans can purchase the album, the director's cut of the film and still images from this project. The generated proceeds support the David Lynch Foundation, which uses Transcendental Meditation to reduce traumatic stress in underserved populations, primarily children and veterans.
Watch the trailer below.
Terrifying, right?
Each day reveals a new clip of Malkovich recreating a beloved Lynch character. The seven characters were chosen by fans via a social media survey put forth by the David Lynch Foundation. First up are Twin Peaks residents Dale Cooper and the Log Lady, followed up by Frank Booth (Blue Velvet), the Lady in the Radiator and Henry Spencer (Eraserhead), Mystery Man (Lost Highway), and Joseph Merrick (Elephant Man). Despite the teaser clip featuring a Mulholland Drive quotation, characters from the film were not included.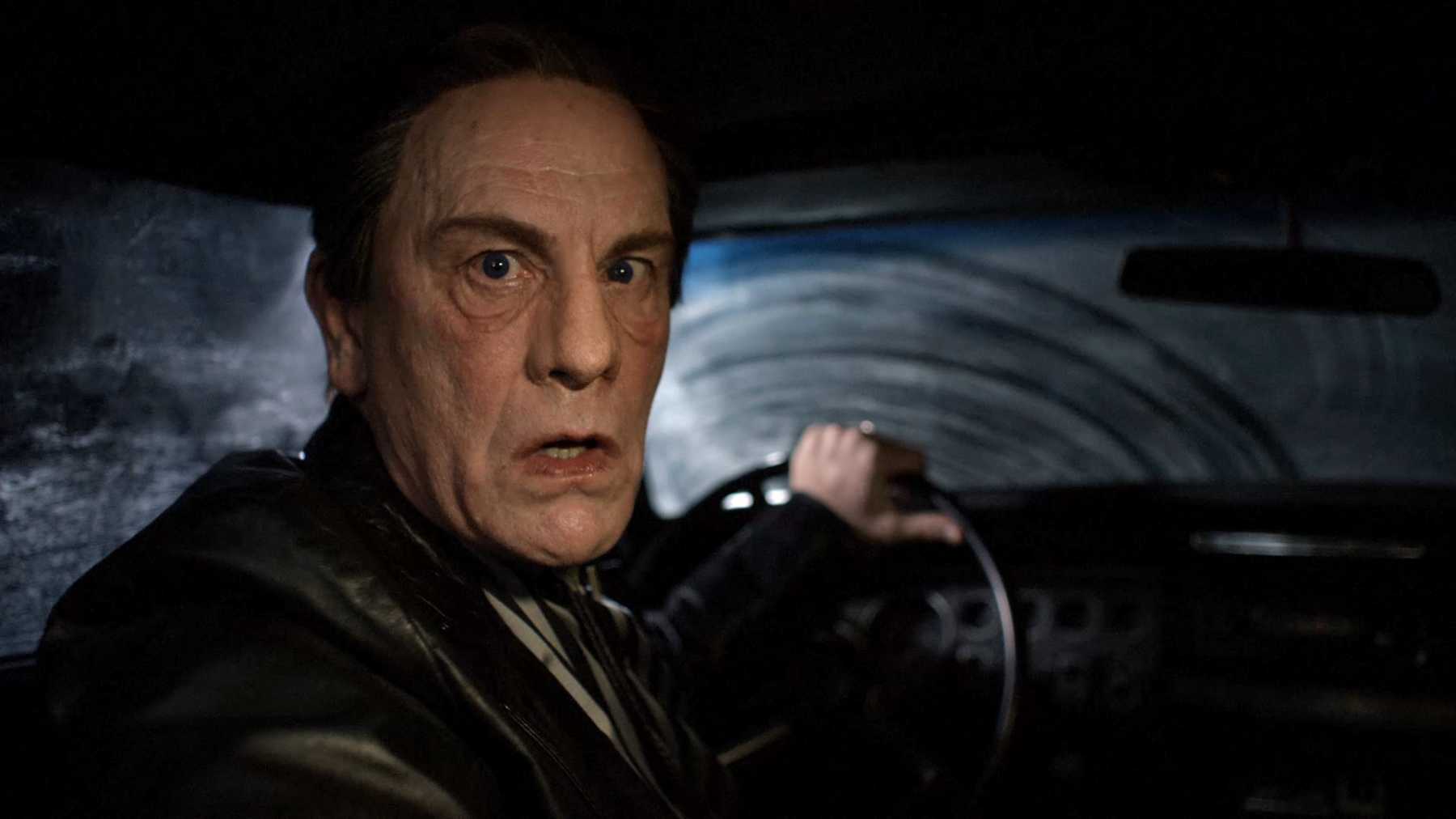 Sandro/Playing Lynch
Malkovich does an incredible job revitalizing the characters we know and love. It's fascinating to see one person fully embody such distinct characters. His interpretations feel like an extension of the original.
We caught up with Sandro and Squarespace's David Lee to learn more about the project.
"I'm really proud of every single character, but the one I'd have to say that absolutely moved me the most is when John got up and played Joseph Merrick, The Elephant Man. When John got up there and recited Psalm 23, The Lord is my shepherd, it knocked most of us in tears," Sandro shared.
Even though Malkovich is the sole actor in this project, don't confuse it for a one-man show. While Psychogenic Fugue is an homage to Lynch's characters and music, all partners worked together with one goal in mind: to raise awareness for the David Lynch Foundation.
"This is genuinely the outcome of creatively aligned individuals all working towards the same goal. When the David Lynch Foundation reached out to us after seeing our Sleeping Tapes Superbowl project with Jeff Bridges, we began conversations about doing something unprecedented in support of their foundation," Lee said.
"I think the most important part to this whole project is that all of us came together to help out David Lynch and his Foundation to raise awareness with Transcendental Meditation that he is spreading around the world," Sandro shared, echoing Lee's sentiments.
Honored to work with Lynch, Sandro meticulously perfected every detail and was intentional about leaving himself out of the project. He wanted to "recreate each of the characters as close to how David had them in his mind originally."
With most of his creativity shining through with his research and directing Malkovich, there is one part of the film which represents Sandro's creativity. Sandro worked with Stephen Sayadian (Café Flesh) to design the corridor scene featured in the trailer. They devised a way "to transform David into this really mysterious message deliverer, and that's where we really go to play with our own creativity," Sandro said.
Anyone have a favorite Lynch character they're most excited to see? Did your favorite character not make the cut?
After downloading the album and film (every dollar helps!), head to Santa Monica next month for a book and record signing by Sandro, Alexandrakis, and Malkovich. The trio will be at Ron Robinson's at 1:00pm on Friday, October 7th, promoting their new LP Illuminated and Sandro's book The Malkovich Sessions.
If you can't make it to Santa Monica and are lucky enough to have tickets to Lynch's Festival of Disruption, you'll have another opportunity to see Sandro and Malkovich on Saturday, October 8th.
Meanwhile, enjoy the rest of the vignettes while waiting for Season 3 of Twin Peaks to premiere in 2017.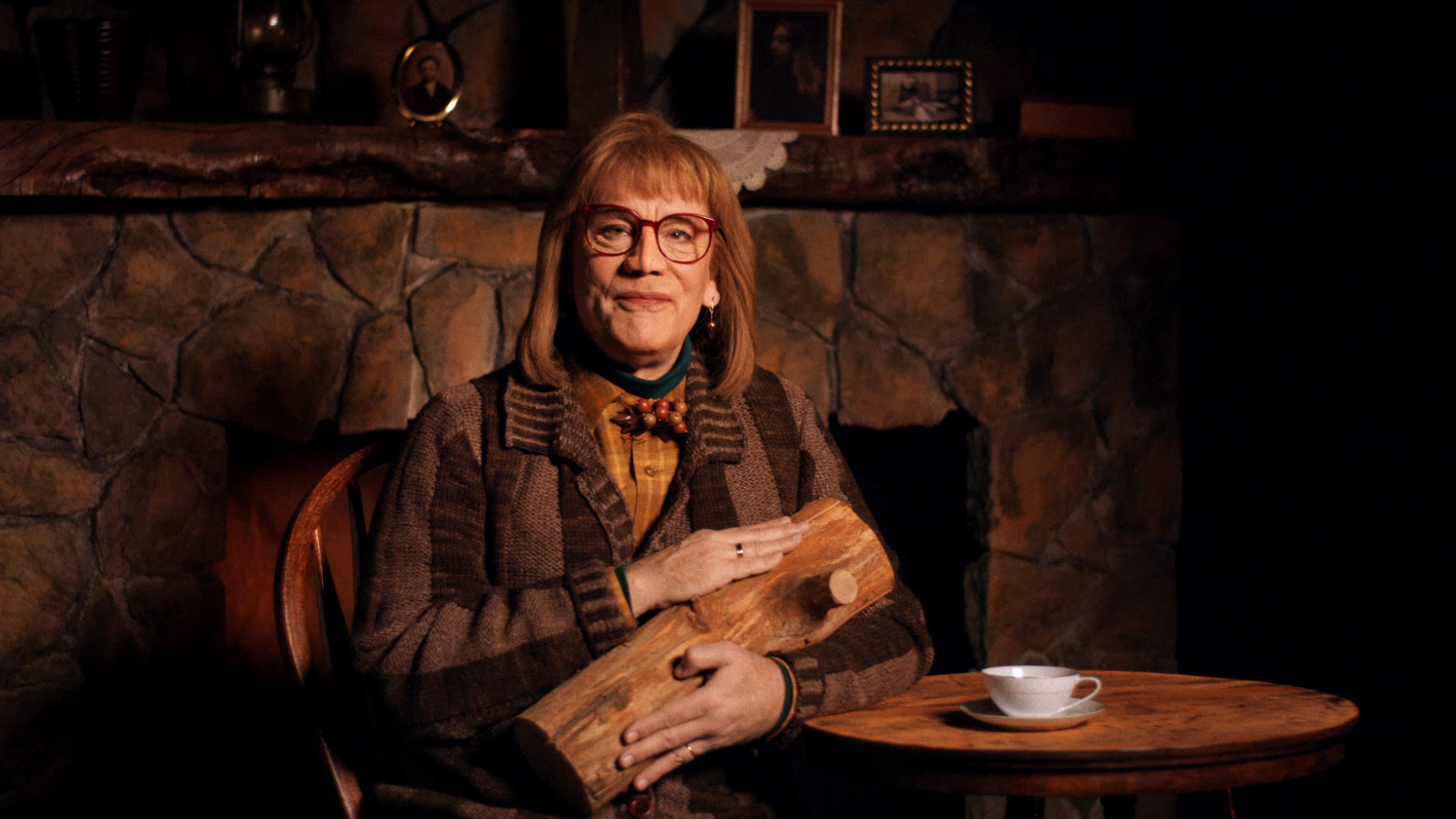 Sandro/Playing Lynch