There's no two ways around it; 2016 felt overwhelming negative. While some of us may have had bright moments and achieved personal success, it seemed that the universal tone going into 2017 wasn't exactly one of beaming optimism. However, a new year is a chance for a new mood. Here are a few hilarious Twitter accounts you need to follow to make your 2017 better.
Twitter Accounts That Will Brighten Your Year
1. Josh Gondelman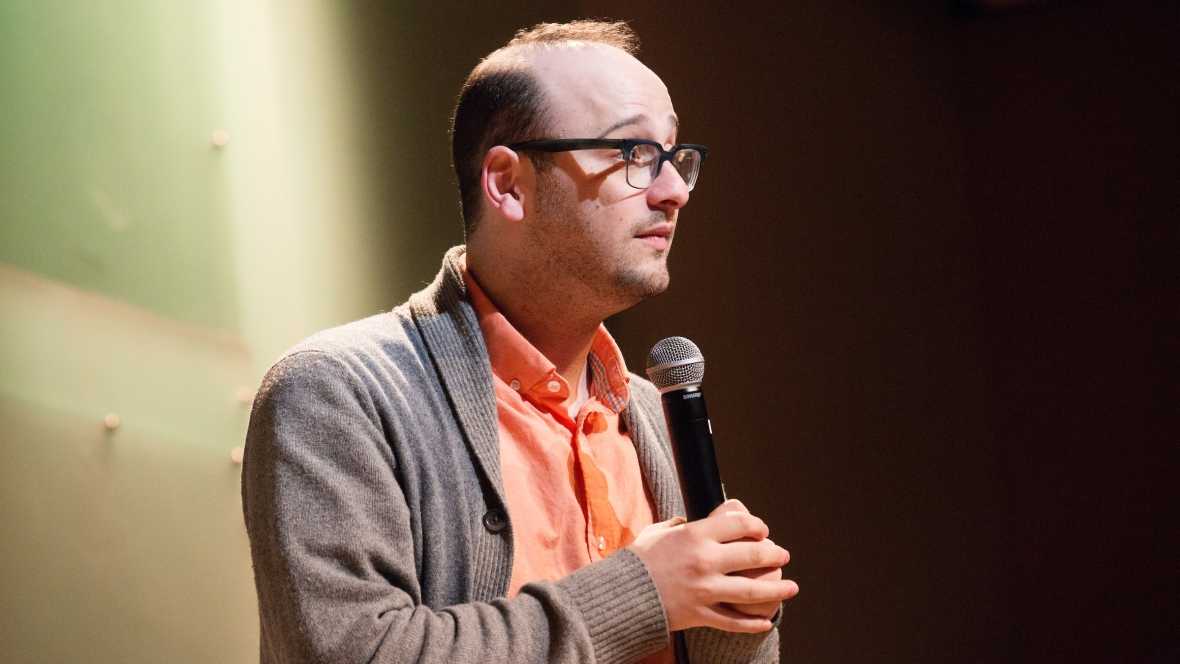 CBC
Josh Gondelman is a writer for Last Week Tonight, the co-creator of the hilarious Modern Seinfeld Twitter account, and a hilarious comedian in his own right. His album, Physical Whisper, is out on iTunes and various forms of digital media (as well as on cassette!), and I can't say enough good things about it. Gondelman is a wonderful comedian, skilled at making fantastic jokes that don't punch down or rely on overly juvenile humour.
I know that this is narcissistic, but I had a really good year, and I'm worried that all the rest of 2016 is my Dorian Gray portrait.

— Josh Gondelman (@joshgondelman) December 31, 2016
"Hope you're well" is the most polite way to not actually ask how someone is doing.

— Josh Gondelman (@joshgondelman) December 27, 2016
Not only is his Twitter feed filled with observational tweets, self-deprecating comments, and humourous quips, but he also often will do a pep talk tweet storm. As time permits, he'll tweet encouraging comments to his followers.
Hi if anyone needs a new year pep talk I'm here for five minutes!

— Josh Gondelman (@joshgondelman) January 1, 2017
2. Robin Thede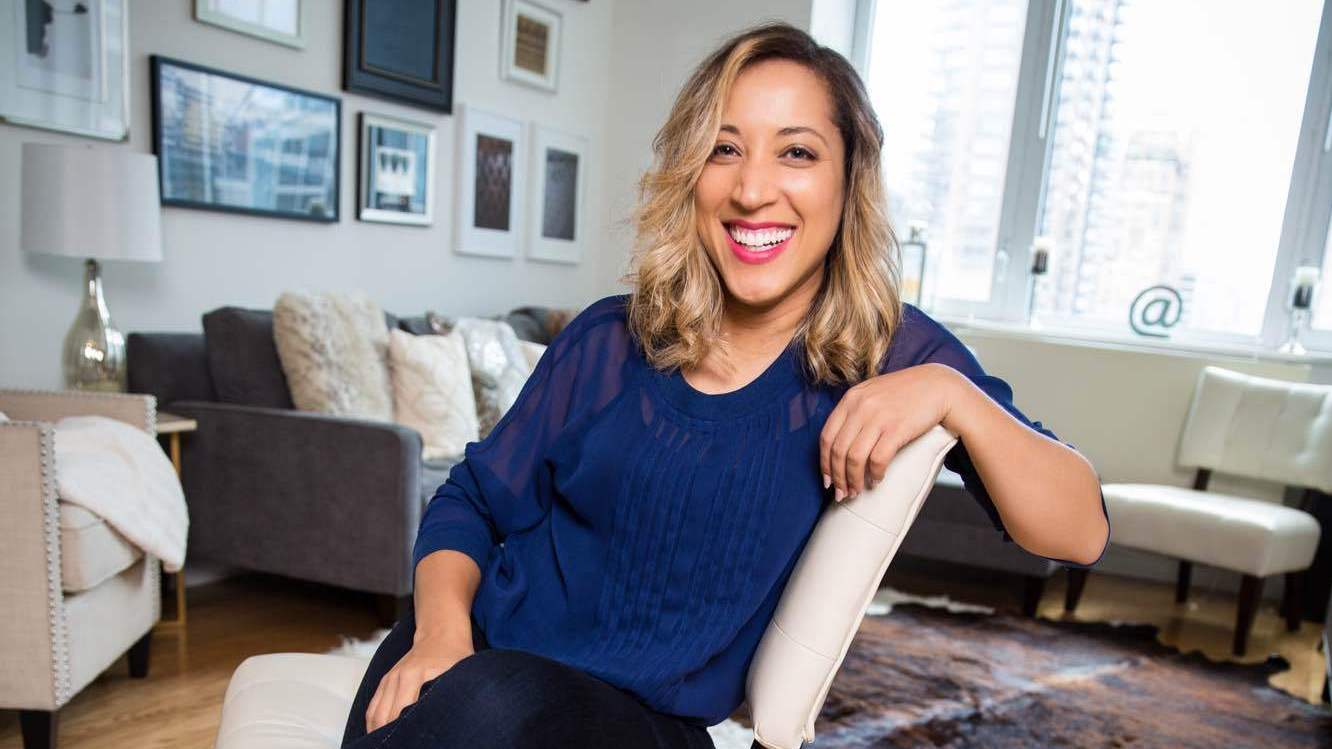 NPR
Fans of The Nightly Show may recognize Robin Thede. She was the head writer and frequent panelist on the show before it was tragically cancelled. In fact, Thede made history by being the first black woman to serve as head writer of a light night comedy show. She's currently in talks to host her own late night comedy/news show with JAX Media, one of the companies behind Full Frontal With Samantha Bee.
Until Thede returns to television, her Twitter feed is an excellent source of humour, political and sometimes witty observations, and relatable self-deprecating comments.
"Broken prompter" is my stripper name #GoldenGlobes

— Robin Thede (@robinthede) January 9, 2017
I just burned +1,000+ calories in the hardest workout I've ever done so consider this my last will and testament

— Robin Thede (@robinthede) January 6, 2017
twilight zone w/lady who won't leave house cuz she thinks every1 is death in disguise & hey can I sue rod serling for stealing my life story

— Robin Thede (@robinthede) January 2, 2017
3. Lin-Manuel Miranda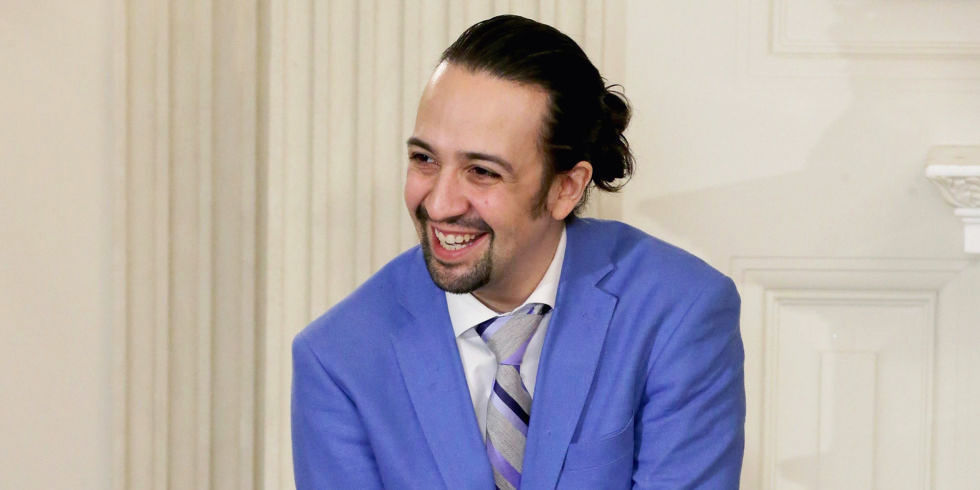 Marie Claire
There is nothing I could say about this gem of a human being that hasn't been said before but more eloquently and less like a gushing fangirl. What I can say is that following Linnamon on social media has dramatically improved my outlook on the day. Miranda's followers can regularly expect to see uplifting messages encouraging them to greet the day with positivity and determination, witty observations on parenthood, and cute gifs:
Good morning! Monday's got nothing on you. Dread will evaporate on contact with your smile. Dementors scatter. Look at you! pic.twitter.com/MR1quLqtPA

— Lin-Manuel Miranda (@Lin_Manuel) January 9, 2017
Side effect of Go, Dog, Go, the best book ever: Your son WILL tell total strangers on the bus that he does not like their hat.

— Lin-Manuel Miranda (@Lin_Manuel) January 8, 2017
Me rolling up on my college reunion in May pic.twitter.com/ZiweSkHdWj

— Lin-Manuel Miranda (@Lin_Manuel) January 3, 2017
4. Jenny Jaffe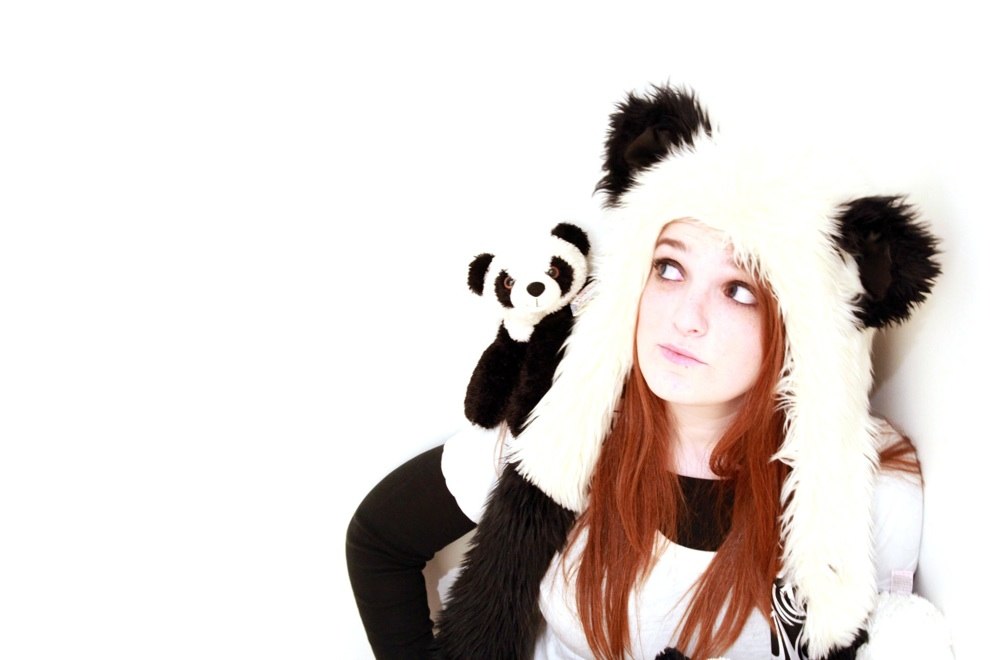 Jenny Jaffe
Jenny Jaffe is a comedian, writer, performer, and mental health advocate whose Twitter account is equal parts informative and hilarious. She is the founder of Project UROK, a mental health website aimed at youth (but just as applicable, useful, and hilarious to adults). Jaffe and the contributors at Project UROK use humour to break through the isolation often felt by those struggling with mental health challenges.
Jaffe's tweets consist of funny observational humour, commentary on current events, and mental health support and solidarity. Her retweets are often just as hilarious as her own funny ones, making her feed a bright spot on many a bleak day.
I just saw Evan Rachel Wood's Golden Globes look and I'm slowly morphing into the heart eyes emoji?

— Jenny Jaffe (@jennyjaffe) January 10, 2017
Please shape my urn like the orange and green 40mg capsules, thank you. https://t.co/LATy03gQCK

— Jenny Jaffe (@jennyjaffe) January 6, 2017
#ClubMeds https://t.co/uMaBHBTz0r

— Jenny Jaffe (@jennyjaffe) January 6, 2017
5. Leslie Jones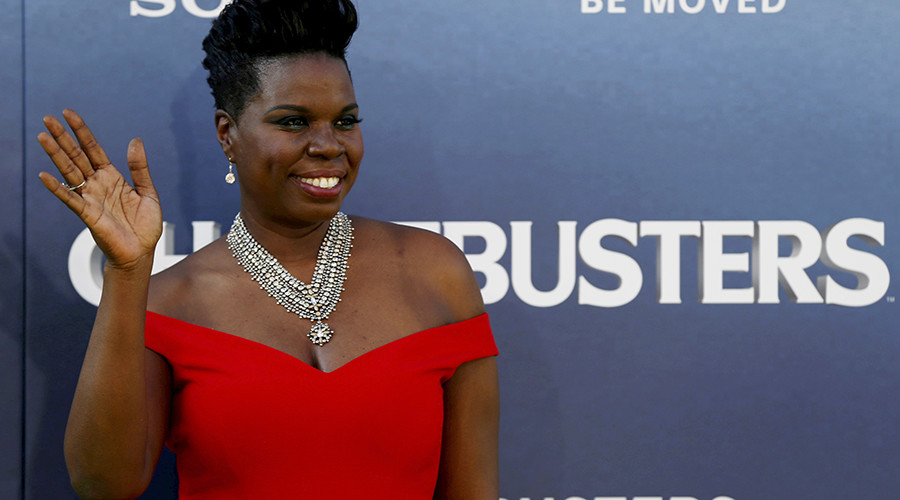 Reuters
Leslie Jones has been the subject of so much Twitter hate it's incredible that she persists with the platform. Her ability to put up with that much hate and still be able to smile in and of itself is inspirational.
Thankfully, Jones is able to rise above the vile things sent her way and, as a result, keeps gracing us with hilarious feed. She's an avid live tweeter who can put a hilarious spin on everything from reality shows to movies to the Rio Olympics. She is perfection in nearly everything she does; her Twitter feed is no exception.
Ok I decided to start at season one of @RealHousewives8 and omg!!! I may never leave this house!!

— Leslie Jones (@Lesdoggg) January 6, 2017
It's so funny when people tweet to you that they hate you! Hilarious!! Do you know how much energy that takes?!

— Leslie Jones (@Lesdoggg) January 3, 2017
Playing video games and eating last of spaghetti i brought from my aunts house! Damn I hope heaven is like this!!

— Leslie Jones (@Lesdoggg) December 29, 2016
Bonus Account: Merriam-Webster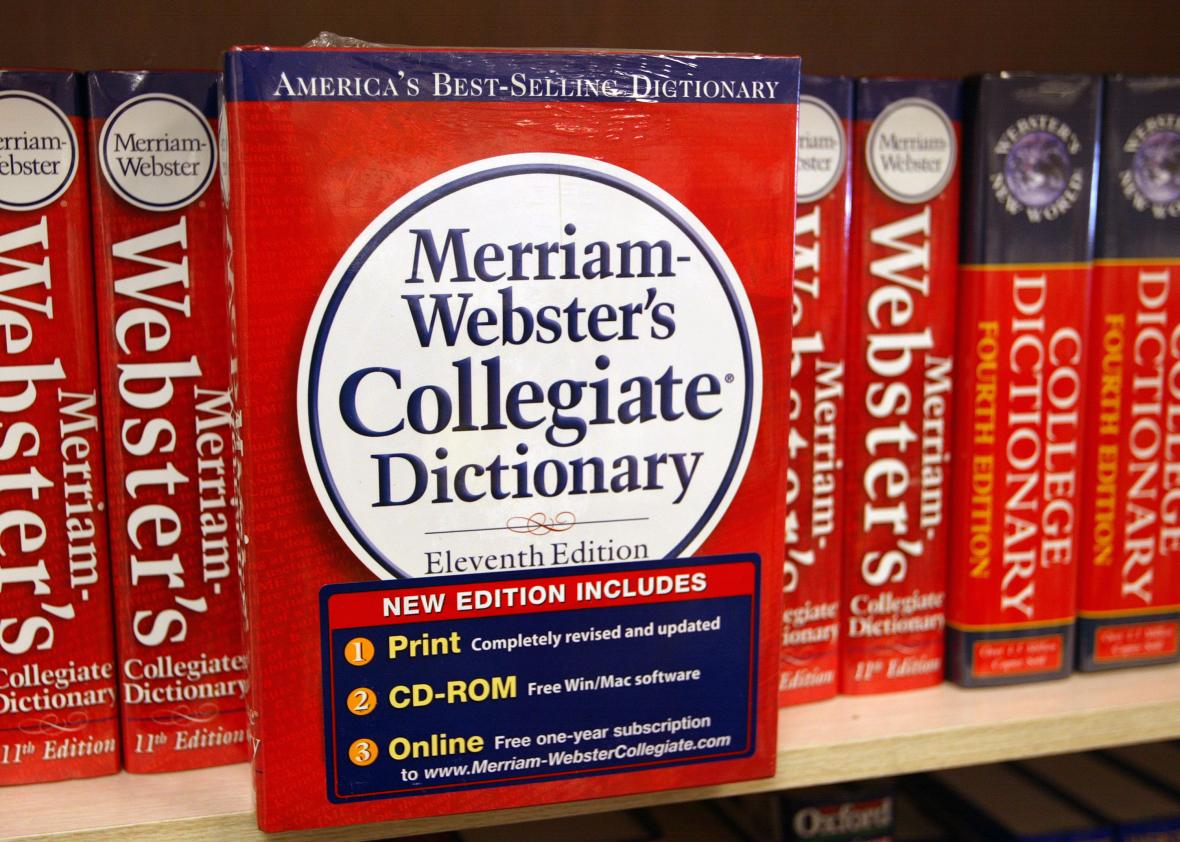 Slate
Merriam-Webster has one of the best Twitter accounts on the entire platform. The account famously linguistically fact checked each debate, providing colourful commentary and corrections where needed. The account also playfully engages with its followers, gives us a word of the day and a hilarious gif to go along with it. The social media genius behind this account deserves all the raises and all the praise for the clever, witty, and educational way the account is run.
'Fascism' is still our #1 lookup. # of lookups = how we choose our Word of the Year. There's still time to look something else up.

— Merriam-Webster (@MerriamWebster) November 29, 2016
Our New Year's resolutions: (1) More puppies ✅ (2) More grammar ✅https://t.co/uzzkNa847K

— Merriam-Webster (@MerriamWebster) January 2, 2017
Same. https://t.co/RuPYLEjEGX

— Merriam-Webster (@MerriamWebster) January 6, 2017
Those are our pop five picks for the best Twitter accounts to follow for a brighter 2017. We'd love to hear your suggestions!