The Sundance Film Festival is a treasure trove of celebrities, trendsetters, film premiers, filmmakers, press Junkets, gifting suites, parties, and entertainment lounges scattered across a four-mile radius otherwise known as Park City, Utah. Contrary to popular belief, the festival actually started in Salt lake City, Utah, in part by actor Robert Redford in August 1978. Known as the US Film Festival, it was an effort to attract more filmmakers and production to the Beehive State.
Redford's vision of what the US Film Festival could be was implemented in 1981 when he, acting on some valuable insight from friend and actor Sydney Pollack, suggested that relocating the Festival to a ski resort during the winter would draw more attention from the Hollywood players. Pollack was right. The US Film Festival flourished and, in 1991, was officially coronated as "The Sundance Film Festival," the second largest film festival in the world, boasting nearly 55,000 attendees last year.
The Sundance Film Festival offers the unique opportunity for unknown filmmakers and novices the chance at recognition and potential stardom, while providing an influential platform for established veterans of the entertainment community--a literal something for everyone. Submissions for festival entry end each year in late September and accepted film projects are announced the first week of December.
Movies from several categories, including Comedy, Drama, and Documentary are always highly anticipated. Relatively new to the Festival is a concentrated portion of their programming to spotlight a certain level of "Out of the Box" filmmaking that seems to be an instant hit with audiences. You can view the full film guide here.
As you can imagine, with all the celebrity attraction, Hollywood executives, and media outlets calling Park City home for two weeks, the "party" scene can be just as illustrious as the myriad red carpet movie premiers. Vegas-style clubs and Hollywood event planners scurry to create pop-up "Hot Spots" during the Festival with wait lists a kilometer long. Droves of adoring fans line Main Street in Park City hoping to catch a glimpse of their favorite celebrity or try bribing security to get their hands on coveted credentials bestowed on only a lucky few.
Main Street is alive with all the pomp and circumstance you would expect to find on Sunset Blvd or the Las Vegas Strip. Our recommendation is to employ the services of a Concierge, who specializes in getting "credentials" to Sundance events, gifting suites, cast dinners, and parties. Avoid the amateur publicists, promoters, or swindlers who claim they have a "friend" that can get you on the list. Keep in mind every event, party, gifting suite, or lounge maintains their own set of personalized credentials and that a pass of all passes doesn't exist.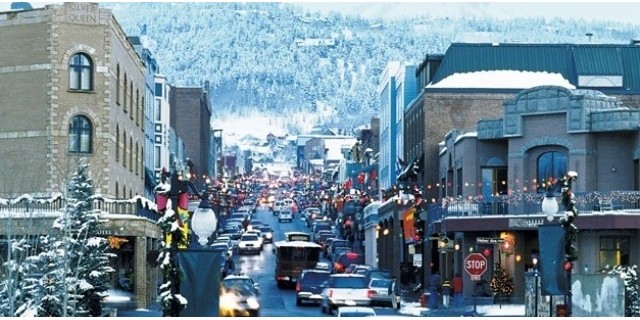 Main Street at Heber Street during the Sundance Film Festival [Credit: PopWrapped]
Some of the more notable hospitality suites, lounges, and Information Hub activations throughout Sundance are Tao, Village at the Lift, IMDB Suites, The Portal Lounge (at the Paint Mixer), The Music Lodge, IndieLounge, TR Suites, Black House, and WME. Sundance Institute sponsors include the usual no-thrills Chase Lounge, Acura, The Sundance Channel, and Hewlett Packard. The Sundance Institute and Park City (municipal) have tightened their regulations, according to the City, to eliminate "one-offs" with increased fees, earlier deadlines, and limited liquor licenses. One-off events, pop-ups, or lounges come and go and, unfortunately, have a tendency to taint future sponsorship dollars for legitimate activations by over-promising and under-delivering.
By far some of the most popular activations at the Festival are still the gifting suites. They are celebrity-infused, invitation-only barrages of product photo opportunities where the likes of Nicole Kidman, Jack Back, and Elijah Wood are courted for their implied endorsement. In years past, Eddie Bauer, Columbia, IndieLounge, TR Suites, and The Kari Feinstein Lounge have dominated the gifting suite activations by providing, in many cases, expensive "swag" to people who actually are the most likely to afford it. A fair trade, however, and a cost-efficient method of product placement.
Recently, a partial list of gifting items has circulated as part of the IndieLounge gifting suite email invitation: full hard-case luggage sets and backpacks by Olympia Luggage, ICON Hair Products for men and women, 24 karat gold Cosmetics from Donna Bella, JJ Bolda Designs custom jewelry, and Samsung VR Glasses, to name a few. TR Suites have boasted leather jackets, footwear, and tablets in the past, while Columbia outfits guests every year with their signature Puffer Jackets.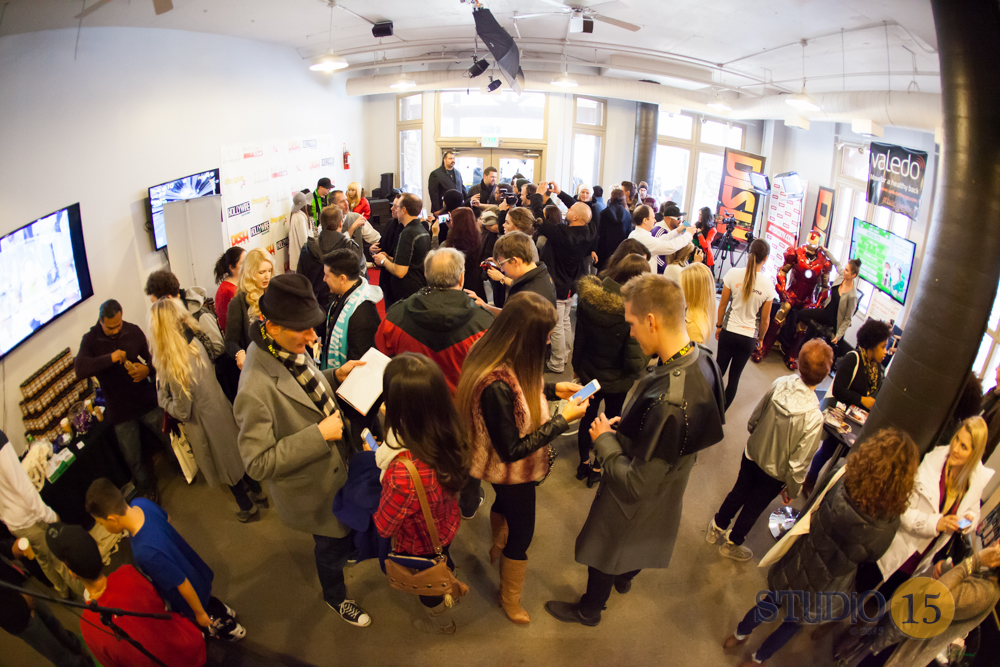 The IndieLounge on Main Street during the Sundance Film Festival [Credit: PopWrapped]
New this year to Lower Main Street (780 Main Street) during Sundance is an interactive activation of the Courtyard at Marriott Summit. Open to the public and sponsored by GoalZero, the Courtyard offers free WiFi, polar power phone charging stations, heated seating areas, and sporadic giveaways. Festival guests can sip on complimentary cups of Black Rifle coffee while warming up by one of the Courtyard's outdoor fire pits.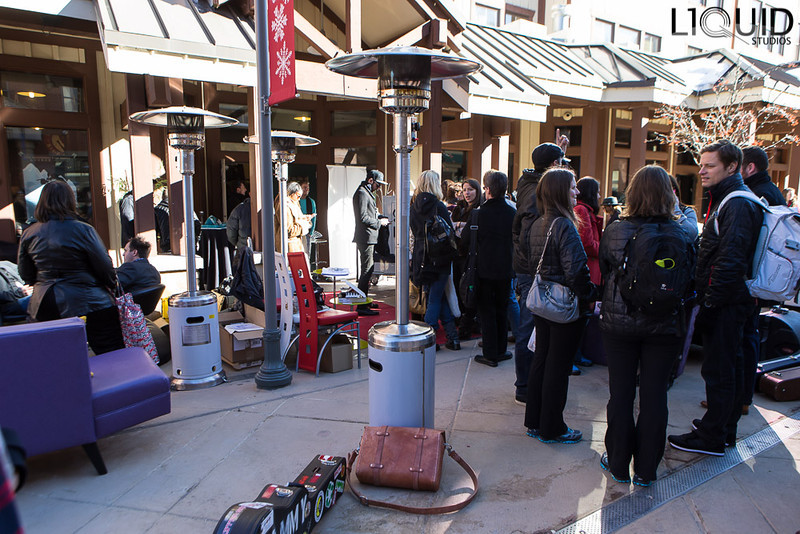 The Courtyard at the Marriott Summit [Credit: PopWrapped]
The Sundance Film Festival has no shortage of events if you know the right people, and we offer a couple of insider tips to making the most of your Festival experience.
One, don't park on Main Street. It is said that Main Street parking tickets and towing expenses during Sundance finance the Park City police department for an entire year.
Two, dress warmly. Regardless of your "connections," chances are you will have to wait outside, however briefly, to get into events. So, dress warmly with comfortable shoes that are appropriate for snow.
Three, plan ahead. If at all possible, get your credentials, confirmations, or tickets as soon as you can. Most lounges, gifting suites, clubs, etc. have an RSVP email to request access, and most are available two to three weeks before Sundance begins.
Four, remember to tip. Although almost every venue has an open bar, be sure to tip your bartender and hosts; they carry a lot of weight and can often refer you access to other Sundance Events.
Five, be cool. If you do happen to get into a gifting suite, party, or other private event, the Sundance community is rather small and lounges typically share information when it comes to unruly guests.