You can't stop the beat of Hairspray Live!, NBC's latest TV musical special to grace our screens. Last night, we were treated to a spectacular live performance of the classic and energetic musical Hairspray, starring some familiar faces and new stars! I'll have those songs stuck in my head for ages again.
Though we've all seen the 2007 movie version of Hairspray -- or maybe you saw the six-year long run of the show on Broadway -- it seems fitting that a show about racial segregation gets into the spotlight again in this political climate.
Live shows are nothing to scoff at, and, aside from a few very, very minor mishaps and errors, the large production ran smoothly. Every cast member gave it their all, and not a dance step was off beat!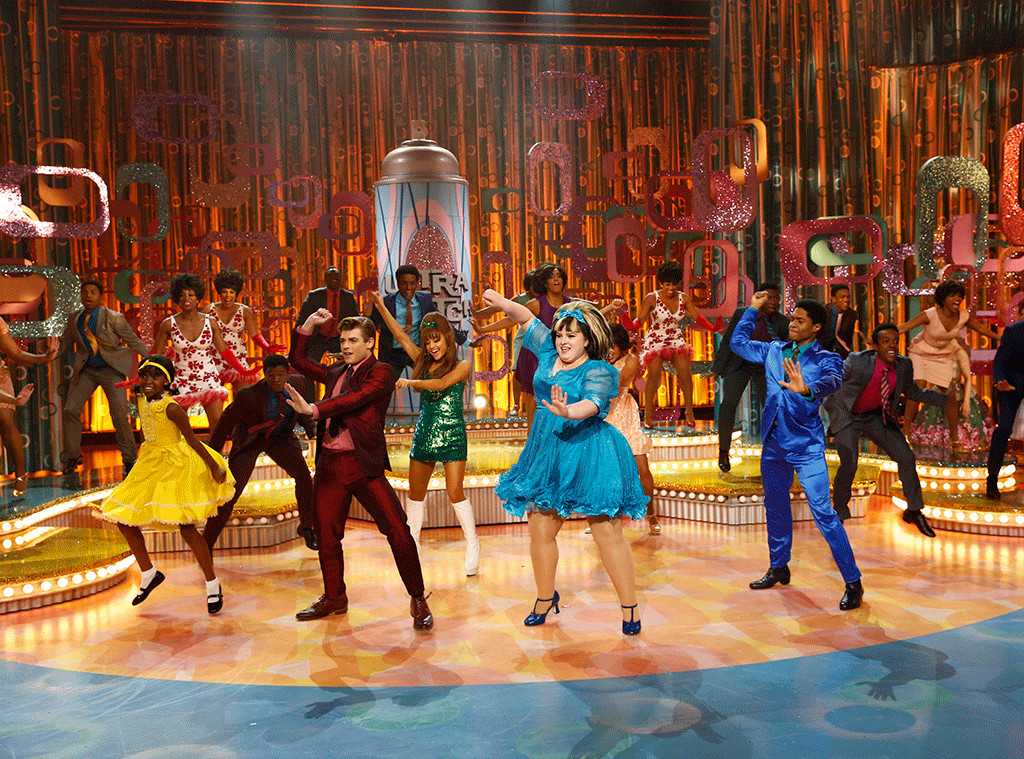 EOnline
As per NBC musical standards, the lead character Tracy Turnblad was played by a newcomer, Maddie Baillio, who was adorable and quirky and perfect for the role. Her co-stars included Kristen Chenowith as Velma Von Tussle, Derek Hough as Corny Collins, Martin Short as Wilbur Turnblad, Ariana Grande as Penny Pingleton, Harvey Fierstein as Edna Turnblad, and Jennifer Hudson as Motormouth Maybelle. Dove Cameron and Garrett Clayton, two Disney Channel Stars, played Amber Von Tussle and Link Larkin, respectively. So, quite a cast, clearly, and no one disappointed me that much. I know he won Tonys for playing Edna on Broadway, but Fierstein's performance last night was my least favourite. John Travolta did it better.
The music was great. The whole cast are amazing singers, and they perfectly performed such a fun, catchy soundtrack. "You Can't Stop The Beat" was just as brilliant as ever, but Jennifer Hudson's flawless "I Know Where I've Been" really stood out. It was amazing.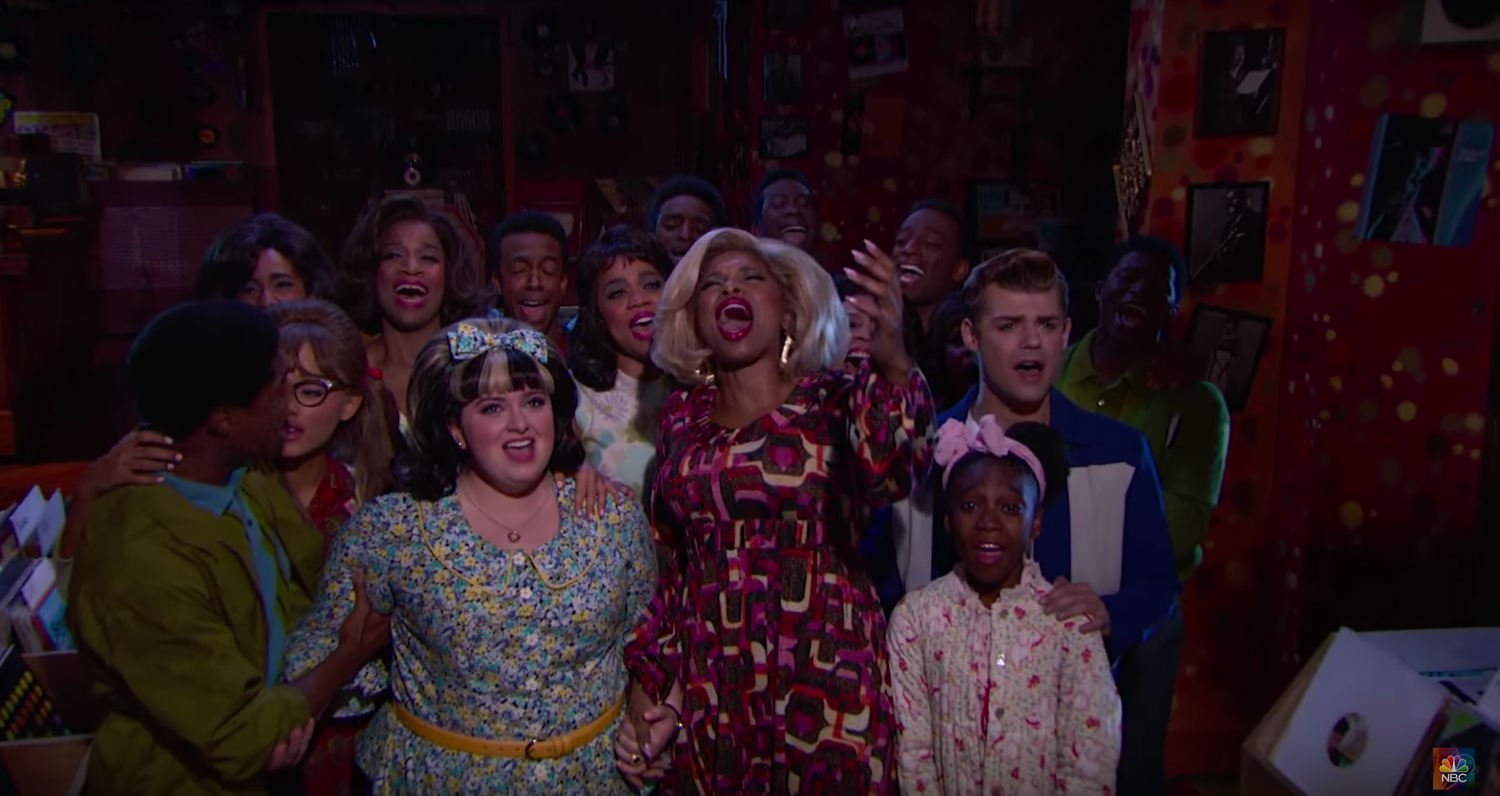 Elle
I was really glad that Hairspray Live! changed a few things from the 2007 movie. They took out a few scenes and added in a few (like the dodgeball scene, a nod to the stage show), which definitely helped freshen up the show in subtle ways. Also, having Darren Criss host the behind the scenes access was an added bonus.
This star-studded cast gave a marvelous performance, and any Hairspray fan will enjoy it, so give it a watch if you missed it.
If you did see it, tell me: did you like it? Was Hairspray Live! NBC's best musical to date?