Looks like the rumors are true. A few days after it was announced that directors Phil Lord and Christopher Miller left the Han Solo movie due to creative differences, Ron Howard's name was immediately linked to the project. Now it's official, and Ron Howard will direct the remainder of the film.
Producer Kathleen Kennedy promised that a new director would be named soon after releasing Lord and Miller, and she kept her word.
"At Lucasfilm, we believe the highest goal of each film is to delight, carrying forward the spirit of the saga that George Lucas began forty years ago," said Kathleen Kennedy, president of Lucasfilm. "With that in mind, we're thrilled to announce that Ron Howard will step in to direct the untitled Han Solo film. We have a wonderful script, an incredible cast and crew, and the absolute commitment to make a great movie. Filming will resume the 10th of July."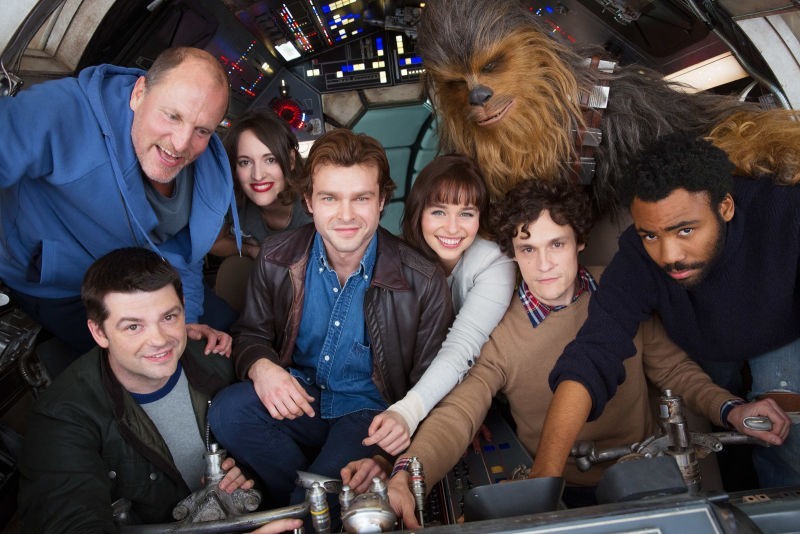 What will Ron Howard do first?
Howard will spend the next few weeks going over a rough edit of the film to see what needs to be accomplished when filming resumes next month. The film is scheduled to shoot for three-and-a-half more weeks, plus five weeks of reshoots already built into the schedule. Time will tell if additional reshoots are necessary due to changing directors. Howard also spend this time meeting with Alden Ehrenreich (Han Solo), Donald Glover (Lando Calrissian), Woody Harrelson, Emilia Clarke and Thandie Newton to help settle things down on set.
In addition to starring in George Lucas' American Graffiti (1973), Howard directed Willow (1988) for Lucasfilm. His other hits include Apollo 13 (1995) and A Beautiful Mind (2001). Howard also served as an advisor to Lucas for the prequel films in an unofficial capacity.
The still-untitled Han Solo film is still scheduled for release on May 25, 2018, which gives us plenty of time to get all of the Arrested Development narrator jokes out of our system.
Phil Lord: Everything's going great on the Han Solo set.
Chris Miller: We should be finished soon.
Ron Howard (voiceover): They weren't.

— Sam Adams (@SamuelAAdams) June 21, 2017