RuPaul's Drag Race Battle of the Seasons, known as BOTS to the show's fanbase, had its tour stop Wednesday evening (May 25) at the  Playstation Theatre in NYC, and it was a thrilling and engaging experience for the audience, filled with some of their favorite drag stars from the show, along with a few surprises along the way.
The biggest moment of the evening came when season 4 runner-up Phi Phi O'Hara (out of drag), came up to propose to his long time boyfriend, Mikhael Mikhol, in a moment that left very few dry eyes in the house.
Ginger Minj, season 7 runner-up, told PopWrapped exclusively:
"Ain't no audience like a New York audience! The energy was palpable! Between the super sized show, the sold out audience, the amazing celebrities in attendance and Phi Phi proposing to her boyfriend, the vibe was electric!"
More than just a fan experience, RuPaul's Drag Race's BOTS tour has raised the bar on Drag Race live shows by integrating elements from the show itself (like a cleverly produced live segment of the "Snatch Game"), with a cast of characters that audiences would never have the chance to see interact outside dreams of what All Stars 2 will be like (which was announced to air later this year).
Hosted by the motherly Michelle Visage, the audience was treated to performance delights from Adore Delano, Alaska, Courtney Act, Ginger Minj, Jinkx Monsoon, Katya,Manila Luzon, Miss Fame, Sharon Needles, Violet Chachki, and Pearl (who served as resident DJ).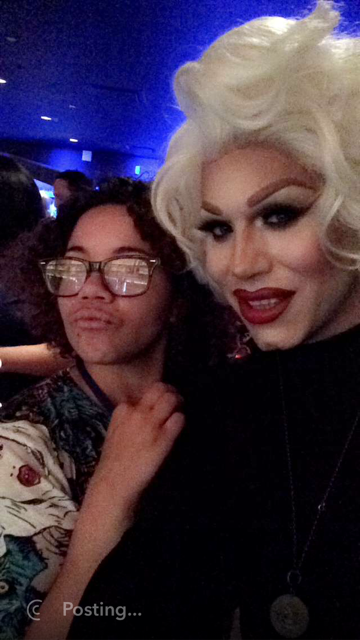 Courtesy of Adam Barta
Season 4 winner Needles, who is known for her edgy style and irreverent humor, was seen hugging and engaging with fans in such a way that it was almost a magical moment for some, during the meet and greet. It was clear this was more than just a bunch of performances; it was about giving the fans an experience of a lifetime to connect with their favorite drag superstars.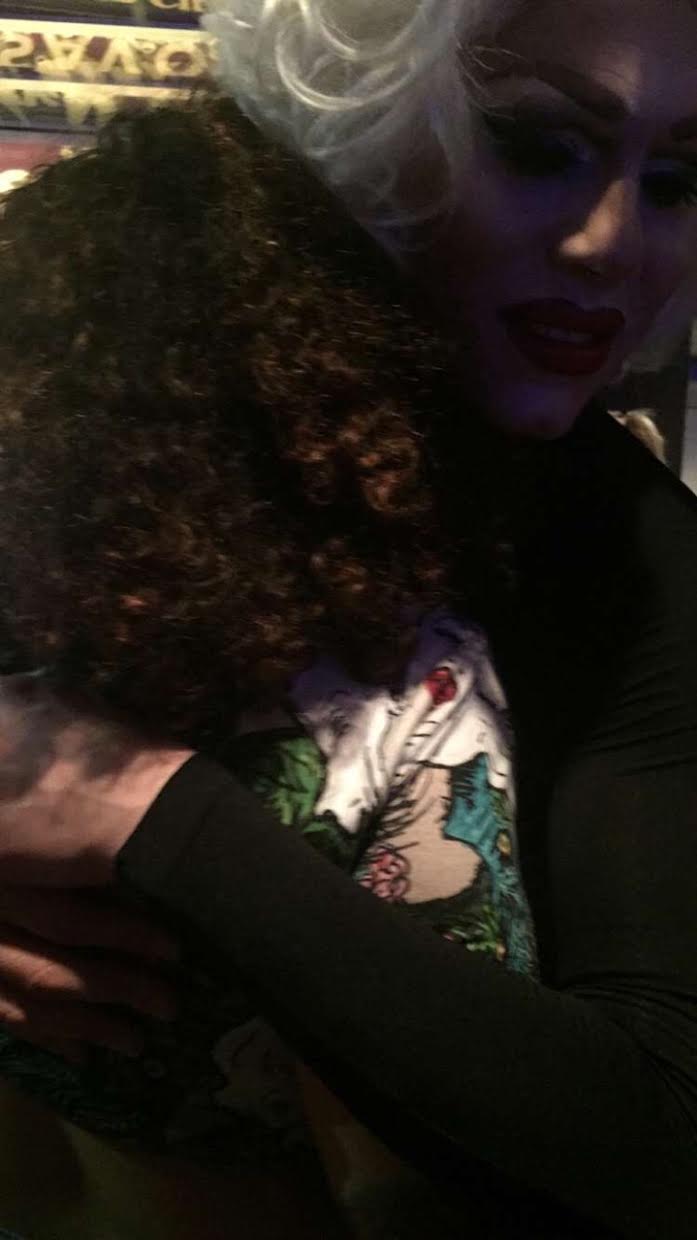 Courtesy of Adam Barta
Season 5 fan favorite Alaska, Needle's former beau, debuted her newest musical creation, "Anus", to roaring applause. Last month she was also in NYC, debuting a new show about her idol, Cher.
Watch here:
BOTS has many more tour stops ahead which can be viewed at: http://rupaulbots.com/. It is well worth the ticket price for any fan.