While most adults rely on spell check and auto correct to perfect their grammar these days, kids ranging from 6-14 competed in the Scripps National Spelling Bee this week. And last night, a winner was crowned. That's right – just one.
Ananya Vinay is 12 years old from Fresno, California and beat out 300 competitors to be named the Spelling Bee champ. She is also the first single winner since 2013, as the past 3 competitions have ended in ties.
The Bee was created this year to be more difficult, hoping to evade the possibility of multiple winners. An extra 24 question written test was given to finalists before the final round on Thursday, and the score would have been used if there were multiple contestants still standing at the end.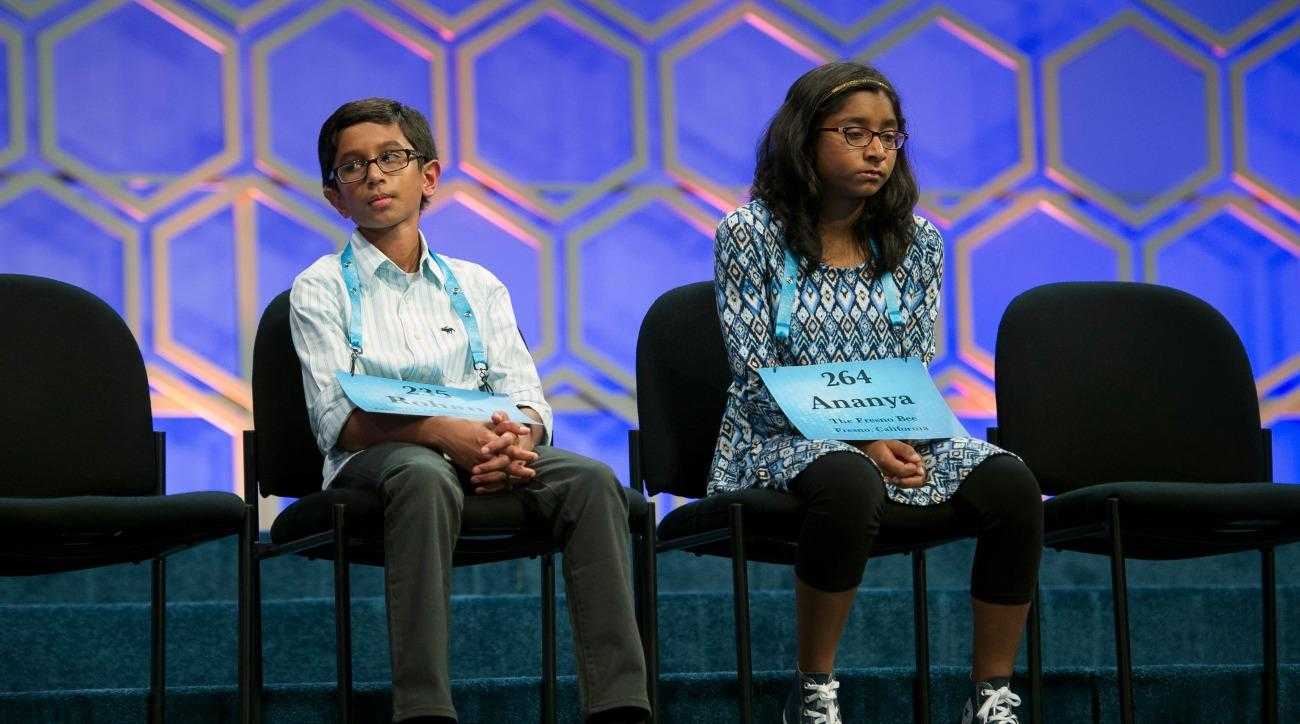 Round after round, Vinay and Rohan Rajeev, 14, from Edmond, Okla., correctly spelled their assigned words and had everyone speculating a fourth tie. Alas Rajeev incorrectly spelled the word "marram" which is a Norse-derived word. To win, Vinay had to spell two words correctly. The first was "gifblaar" which is a poisonous African shrub, and her father sat in the audience following along with each letter his daughter pronounced. Vinay followed with a correct spelling of "marocain" which is a French-derived word. Her father rushed the stage and enveloped her in a bear hug. Her mother and brother stood close by beaming with pride.
But Rajeev will not go home empty handed, as the second-place winner receives $30,000. Vinay won $40,000 and a $2,500 savings bond. She also received a collection of reference books. Throughout the competition, she spelled 35 diverse words correctly.
Edith Fuller, the 6-year-old who captivated the world as the youngest ever Bee contestant, was knocked out in the preliminary rounds because her written test did not produce a high enough score.
Vinay told CNN, "I just focused on my word and tried to spell it right." She never let the pressure of being a finalist get to her, and gushed "It's a like a dream come true. I am so happy right now."