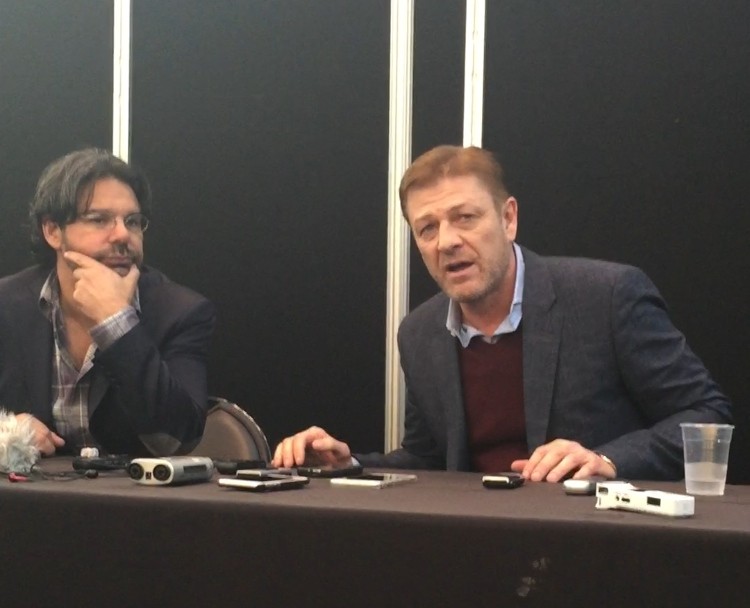 With Ken Biller as a new show-runner for TNT's revamped spy thriller Legends, Sean Bean is eager for the show's fans to see the show's development in its second season.  With Bean now "only" playing two characters, the show will be able to tell both of their stories with more depth.
At NYCC, Bean and Biller discussed the positive changes to the show and answered questions about the evolving creative process.  They also promise that no one is killing Sean Bean... yet. 
Season 2 of Legends will feature Martin Odum (Sean Bean) hunting for his true identity while on the run for a murder he didn't commit. His search for answers about his identity brings him across Europe, as he discovers his past holds dark and violent secrets he may wish he never uncovered.
TNT says that the show has been "completely re-imagined, with a new supporting cast, exotic locations, and a whole new approach to storytelling". Along with Bean, season 2 stars Winter Ave Zoli (Sons of Anarchy), Steve Kazee (Shameless), Aisling Franciosi (The Fall), Kelly Overton (True Blood), Klara Issova (Crossing Lines) and Ralph Brown (Agent Carter). In addition, Morris Chestnut (Nurse Jackie, Rosewood) will guest-star in several episodes, reprising his role from season one.
The new season of Legends premieres on Monday, November 2 at 10/9c on TNT! Watch the press conference from NYCC below!
https://youtu.be/JsBTh6tCM9A&h=500