Selena Gomez recently released a statement to her fans worldwide. She told them she would be taking some time for herself to fight against her lupus and the anxiety, depression and panic attacks that accompany lupus' attack on her body. She thanked her fans for their support. This happened on August 30th. Two days later, the calendar turned to September, which is Childhood Cancer Awareness Month, and my mind turned to Dominic Vargas.
I once knew a little boy with a dream. All he really wanted to do was meet Selena Gomez. Dominic Vargas was Selena Gomez's No. 1 fan in the universe, and Selena Gomez was Dominic's No. 1 companion in his hospital room at Children's Mercy Hospital in Kansas City, MO.
But that little boy is gone too soon, and his dream remains floating in the air — still waiting to be captured. He lives in the sky now, among the stars he believed Selena shined brighter than. Leukemia cruelly sent him there on February 1, 2015 at 11 years old. His spirit lives on through his devoted mother, Rachelle, and so does his dream of meeting Selena Gomez. This has become Rachelle's mission.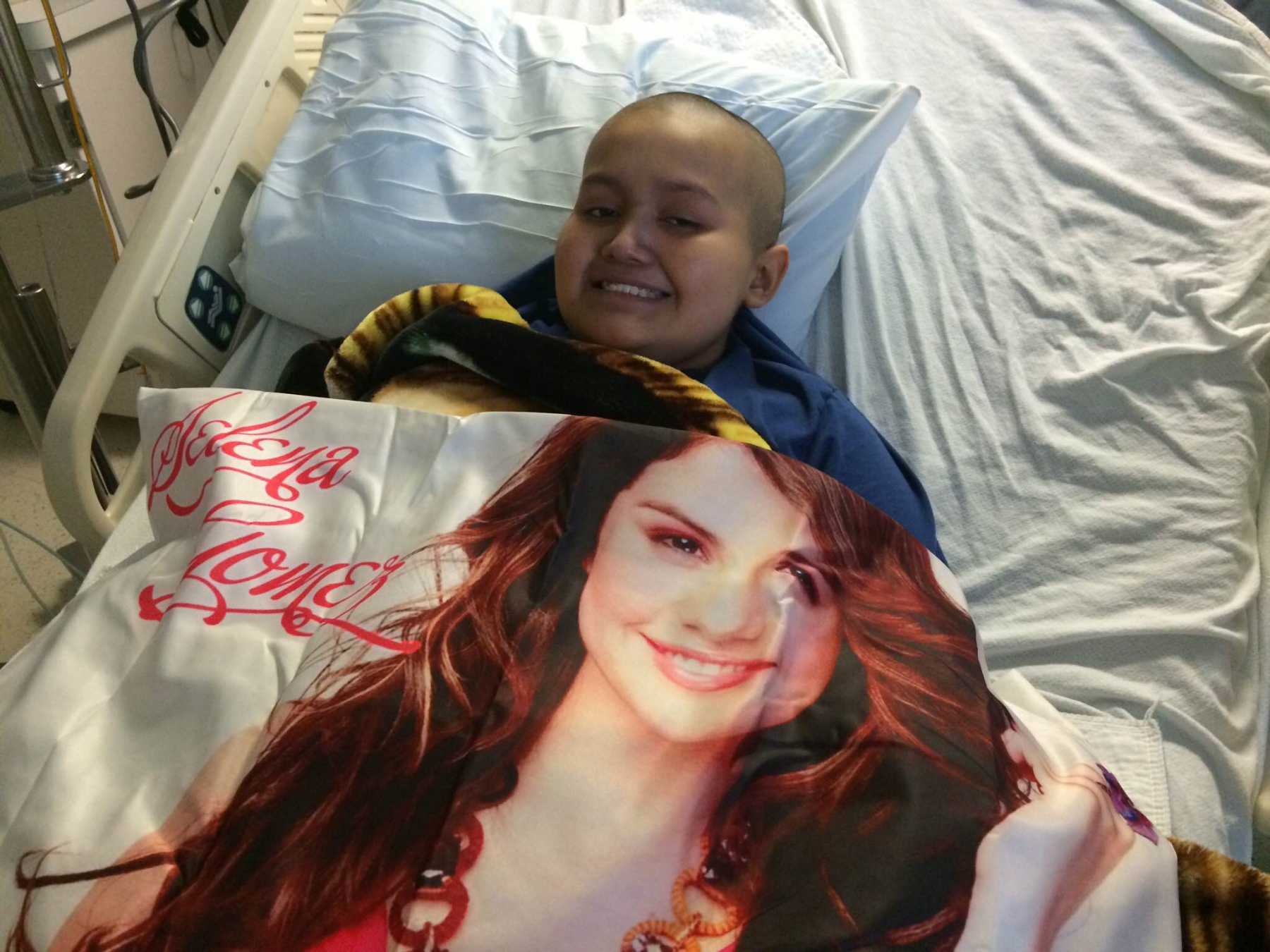 Courtesy of Rachelle Vargas
Dominic spent most of his short life hospitalized. In his room, he slept on a pillow wrapped in a Selena Gomez pillowcase. Everywhere he was, so was his Selena Gomez Barbie doll. He dressed his doll up like Selena. He listened to her music and sang along with her. He watched Selena in her hit Disney show Wizards of Waverly Place. 
When his body got sicker, his dream grew bigger, his friendship with Selena grew stronger. Perhaps it was mostly one-sided because reality said it had to be, but not completely. Selena is on the record with how much she loves her fans, and Dominic took this to heart. Dominic thought of Selena as a best friend - not a superior.
Dominic had a nurse at Children's Mercy (she has asked to remain anonymous.) She is a registered nurse, but to Dominic she was much more. She remembers him now. "He gave me a best friend necklace and was laid to rest with the other half of it," she says. "He will always have a special place in my heart and I miss him dearly."
Some days, Dominic would tell her that she was "his Selena" and "just as pretty as Selena." But, nobody could ever be Selena.
"If I wore my hair a certain way and he didn't like it, he would tell me I didn't look like Selena that day," she says, "that Selena wouldn't ever wear her hair like that. He was never afraid to say what he thought."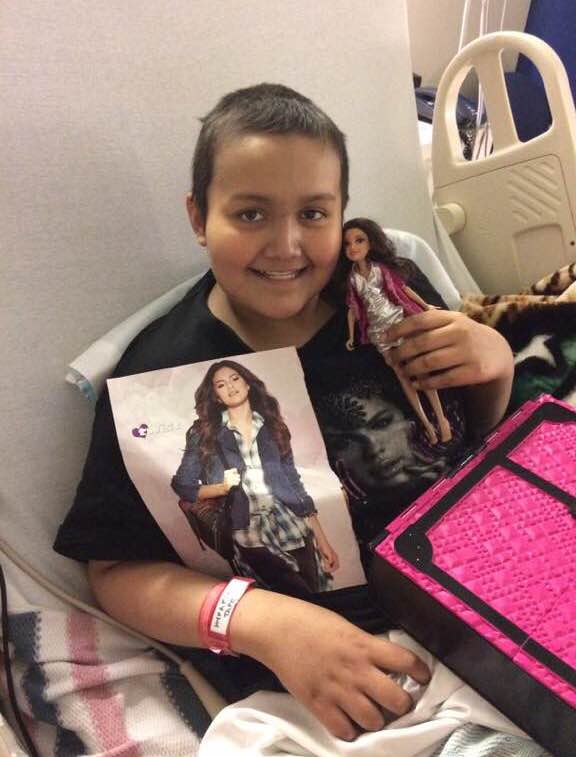 Courtesy of Rachelle Vargas
Dominic was also laid to rest with his head laid delicately on his Selena Gomez pillow.
Dominic's family and friends relentlessly tweeted, asking her to come see Dominic before he died. After that, Selena sent Dominic a video message on January 27, 2015. By then, Dominic was too sick and didn't react when watching his private video message from his idol (the contents of Selena's video to Dominic will remain private out of respect for Selena's intentions and the Vargas family).
So, Selena, if you're listening: Dominic would like to answer your video, through his mom.
"I wish I could still meet her because he made a video of himself singing a couple of her songs," Rachelle told me in April. "I would just like to one day tell her thank you for making my son's days easier. He loved her and was crazy about her. I know it's crazy, and I know it'll probably never happen, but I wish I could get her to come to his grave and take a picture for him."
"So I can say to Dominic, 'I got it for you, baby.'"
Rachelle Vargas's son Dominic loved you to the moon, Selena. Thank you for being by his side in spirit, even though you just missed out on meeting the sweetest little boy, and your biggest fan, in person. Rachelle carries her son's dream now, taking his spot as your No. 1 fan, and is making his mission her own. I hope you get to hug her, meet her and hear about Dominic someday. I know if he were still here now, he would support you through your fight the way you supported him through his.