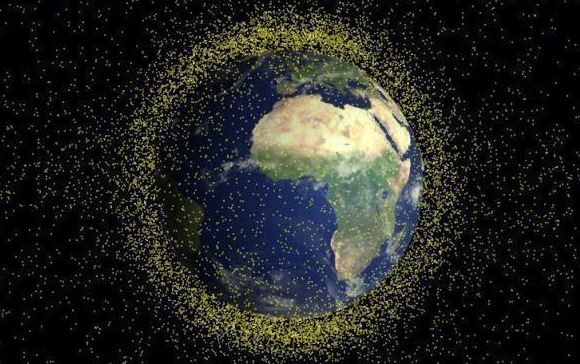 WTF incoming this Friday the 13th! (Yeah, you read that correctly.)
An object , known as "space junk," from an unknown region of space is expected to collide with Earth today, providing scientists with a little bit of good luck in their pursuit of understanding the universe.
The space debris has been named WT1190F, or WTF, and is expected to crash 100km off the coast of Sri Lanka.
Scientists at the European Space Agency speculate that WTF is a piece of rocket body coming back to Earth. The ESA has been tracking the space object since its trajectory into the Earth's atmosphere has been discovered. Despite the object's likelihood to mostly burn up before crash landing into the planet, WTF will provide scientists with the opportunity to see how the atmosphere affects objects re-entering it.
Make sure you follow WTF on Slooh to get updates of the mysterious space junk's crash landing, and you can watch the live stream (or the replay) below.