Star Trek: Discovery has brought back a beloved franchise to network television (sort of) for the first time in over 10 years. CBS premiered their new Trek show on Sunday, September 24th with the first two episodes exclusively on their All Access plan which costs $5.99 per month. So, our review will include two aspects and those are whether or not the show is good and is it good enough to pay for an additional service each month? We are going to get down to the nitty-gritty details and then you can decide.
What's going on in the show?
CBS allows a one week free trial of the commercial service when you sign up and a two day free trial of the commercial free version, so you can watch the first two episodes before you decide if you want to continue paying for the service. Before we discuss the service, let's talk about the show. Discovery takes place between the time periods of Star Trek: Enterprise and the Original Series so it's pre-Captain Kirk. We don't meet the whole cast in the first two episodes because it is more of a background set up for our main character, First Officer Michael Burnham played excellently by Sonequa Martin-Green (The Walking Dead). Burnham is stationed on the U.S.S. Shenzhou under the leadership of Captain Phillipa Georgiou (Michelle Yeoh) where they get into trouble quickly after a successful mission to save a planet from extinction. The series ties itself wisely to the Original Series by making Burnham the ward to a familiar Vulcan, Sarek who is brought back brilliantly by James Frain. Frain does an excellent job capturing the magic that Mark Lenard provided in his many years of playing Spock's father.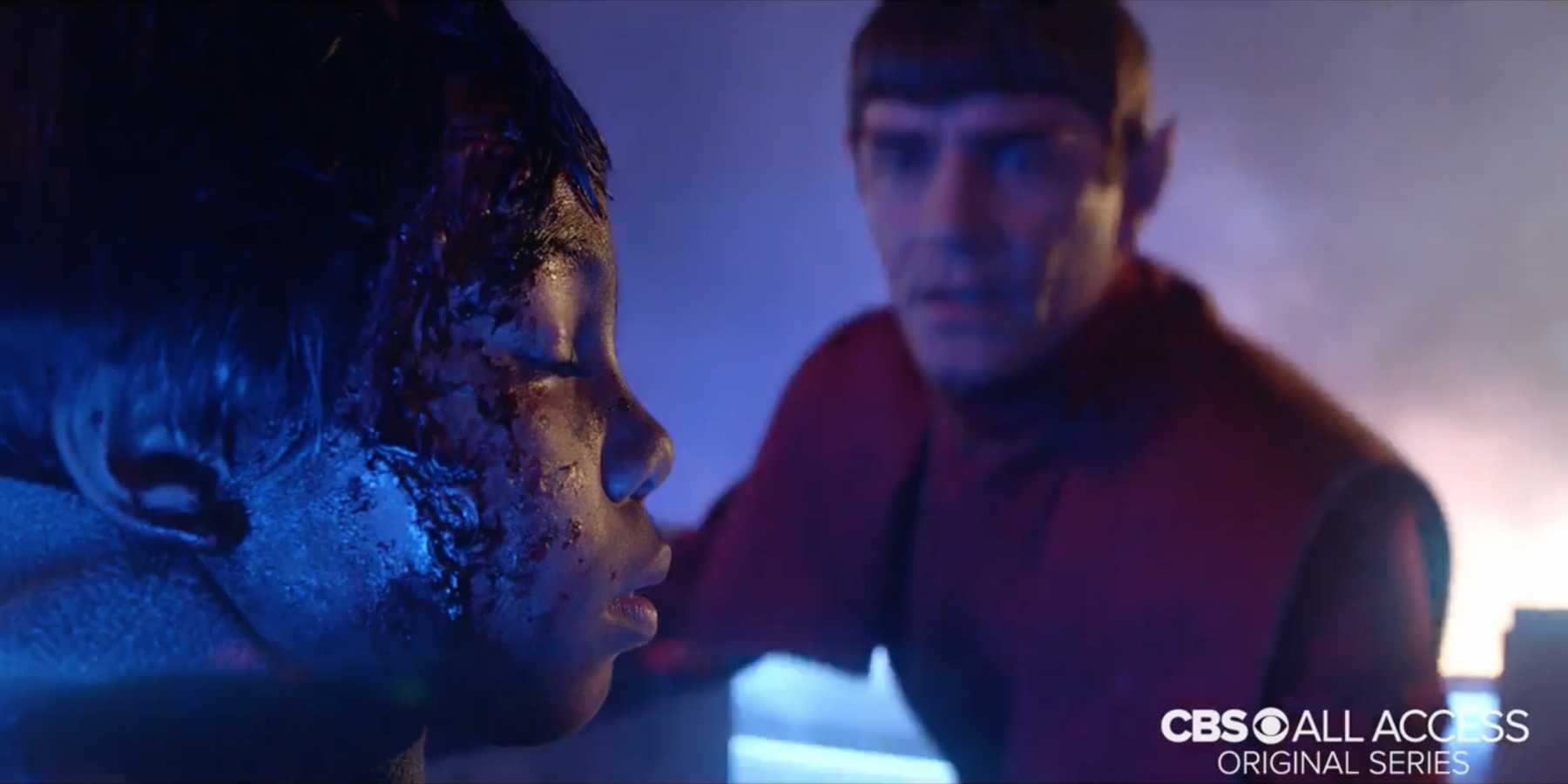 The first two episodes deal with a familiar villain of the Star Trek universe but they look at little different. The Klingons in this show have a hugely different appearance than in the shows we're used to but they are still warriors through and through. And since this show is in the past, they haven't yet made peace with the Federation because of the death of their planet. And as promised, the crew of the Federation ship don't get along and fall in line like our previous casts. In fact there is a lot of tension on board the Shenzhou. The acting in the pilot episodes is superb and if you love Star Trek already, these episodes will give you chills but this series does a special thing like the new films and that is that it allows new fans to join in without having a lot of knowledge of the franchise But if new fans enjoy this then we would not be surprised if they jumped into the entire Trek universe and become immersed in it. The first two episodes were packed but it was necessary to move to the vital core of the story.
Watch the Discovery trailer!
So, should we pay for CBS All Access to stream Star Trek: Discovery each week? Before it aired, we would have said no because most of us are already paying for a few other services, but now that we have watched it, we can safely say yes. The beginning was not perfect but nothing ever is and if the start is any sign of where the show is going then we are in for a real treat. Have you watched the series premiere? What did you think? Let us know and keep up for more news on Discovery!