The last time we saw the Winchester brothers, we found them being carried off in cuffs for "attempted" murder on the President of the United States. Unfortunately, we have to wait until the end of the month to see what actually happens to the brothers in Episode 9. However, thanks to TVLine, we get to see some first-look Supernatural photos of the upcoming episode, "First Blood."
Executive Producer, Andrew Dabb said, "We're going to be building in about a six-week time jump, we'll see how Sam and Dean act in that period of isolation, but also how the rest of the world reacts, as well — specifically Cas and Mary and some other players."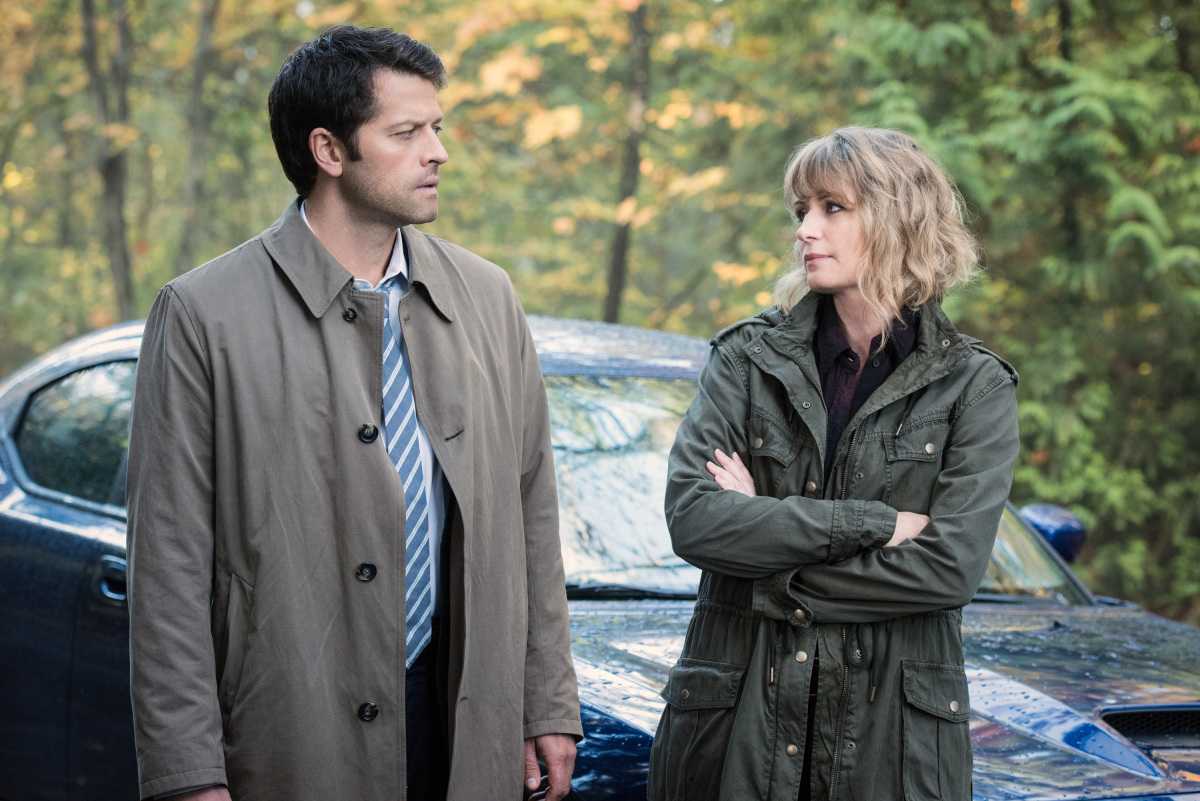 The CW
He explained more about the plot of the episode, saying "The people that have them" — the government, not the British of Men of Letters — "think they're real, legitimate criminals, albeit kind of terrorists more than your common thief or anything like that. Sam and Dean [are] facing something where it's not like they can do what they normally do."
From what we can tell just from the Supernatural photos, this episode will be a Cas- and Mary-filled one for sure. We're very excited to see a lot more of Mary in upcoming episodes. Fans are eager to see how the relationship between her and the boys continues.
Dabb also confirmed with EW that we will get to see more of Mary throughout the season. He said, "Since Episode 3, Mary's been on an eat, pray, love journey to reorient herself. When she comes back into our story, which she'll come back most strongly in Episode 9, it's going to be someone with a lot more of a sense of purpose. She's got the lay of the land. She understands the world a little bit more. She understands her sons a little bit more. Starting in Episode 9, she becomes a much more proactive character in our world. She's not going to be necessarily living in the bunker with Sam and Dean, but she's going to be more of a player in our show."
Although we don't have a full synopsis of Episode 9, "First Blood," The CW's official YouTube channel posted an extended trailer.
Now the only question remaining is: Will Mary and Castiel find the boys on their own?
You can catch The CW's Supernatural when it returns January 26th at its new time of 8/7c.