As "Freedom and Whisky" is such a female-centric episode, it isn't surprising that Outlander's fifth segment of its third season, already full of anxiety and anticipation, focuses on its female characters struggling both internally and externally with their own sense of worth and identity. Reflecting the tendency most women have to question whether they are worthy of the choices they have fought for or are presented with, regardless of work or accomplishment, writer Toni Graphia's textured and thoughtful script leads each to the ultimate question of "Am I enough? Am I worth all the work and risk and sacrifice?" Even today, Helen Mirren and L'Oreal must remind us that "We're still worth it" after forty-four years.
When we first see Claire, she is performing surgery in an operating theater, a tightly shot scene emphasizing the tiny vacuum in which she can feel in complete control of her staff and patient. Assisting her is Dr. Abernathy, who gently but firmly debates her decision to probe the patient's abdominal cavity further for necrosis. As a surgeon, her success depends as much on feeling as seeing, and even a perilous point in the surgery, Claire's confidence emanates through her fingers navigating the slippery innards for abnormalities.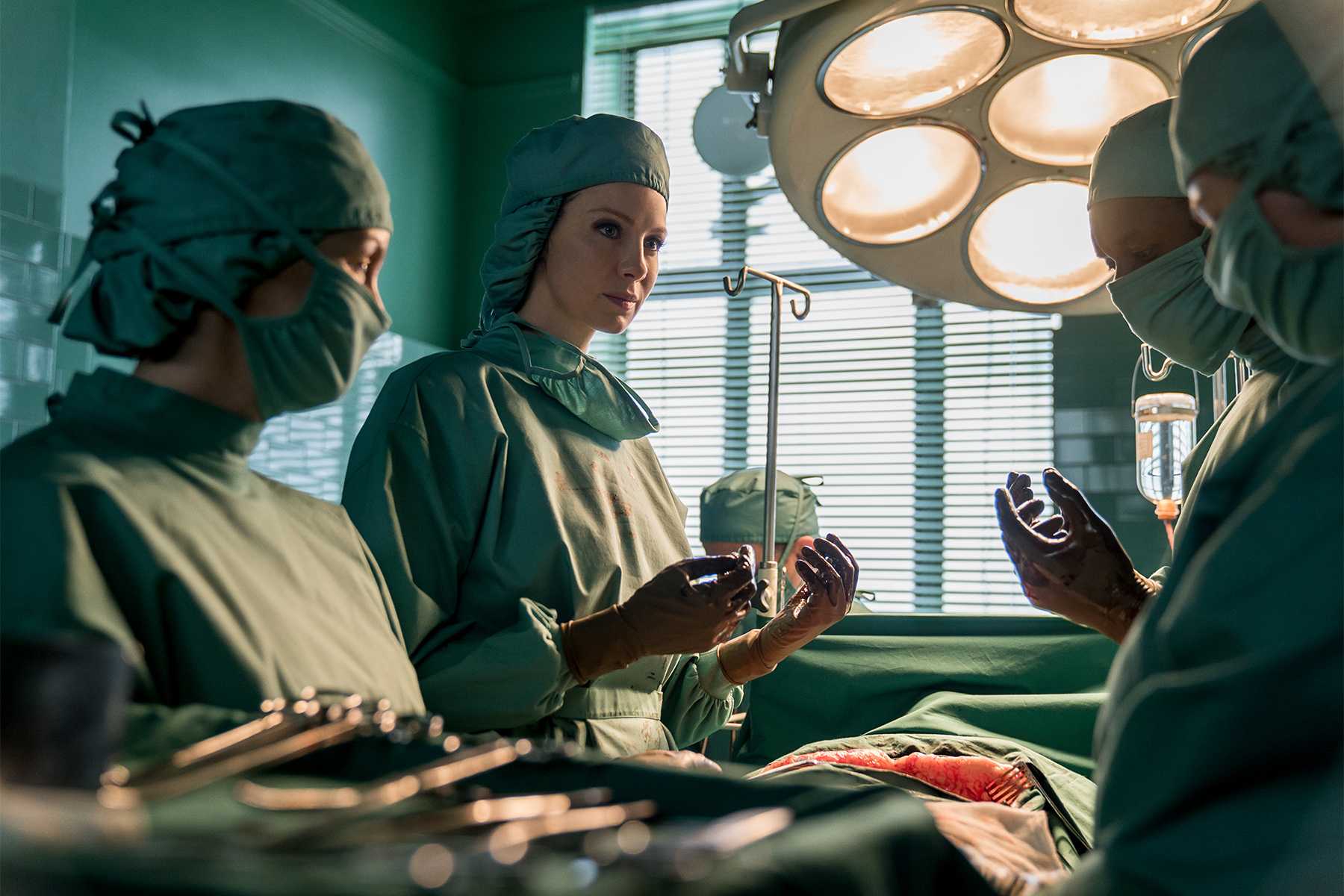 Unlike Frank, who thrived in the world of students and academia, Claire's career has been a more intrapersonal journey of careful, structured steps towards self-initiated goals in a controlled environment. In a way, even though she may not have been the most available mother, time-wise, her professional trajectory has often mirrored her daughter's educational journey through grade school, both women unafraid to enter realms usually dominated by men at the time: Claire with her surgical work, Brianna with her studies at Harvard and outdoor skills as seen in photographs. Though they had their differences and struggled to have a close, honest relationship through Brianna's teenage years, both mother and daughter possessed a tenacious, stubborn temperament and an almost unsettled sense of place in the world that keeps them always striving for answers. As Brianna enters young adulthood, so does she struggle with a sense of home and family, as Claire did but for different reasons, further exemplifying why she is, utmost, her mother's daughter. As she tells Claire late in the episode, she had been wondering if she was more Randall or Fraser, ultimately realizing that she was "more you" - not in looks or experiences as much as how both women face their own distinct journeys in life. In that respect, they more closely resemble each other than if they were physically identical.
When we first see Brianna, she is listening to her history professor's lecture about the commonly accepted tale of Paul Revere in history, which attributed more heroics and praise to the patriot than was actually due. The difference in Revere and the other men he rode with, William Dawes and Samuel Prescott, according to the professor, was that the former "had a better publicist." It may not be the world's oldest profession, but public relations has been one of the most important since the advent of writing, and whoever controls the creation and distribution of information holds sway over public perception. With the Gutenberg press around 1440 came wider and easier mass publication, but whoever decided to print what and why were largely subjective; even 400 years later, women still had to adopt male pseudonyms to get published. Historical accounts of notable persons or events vary depending on the research, opinions, politics, allegiances, and style of the author. It is often up to the reader to discern "fictional prose" from reality with a critical eye and the ability and desire to dig beneath the surface. Graphia directly ties the classroom scene to Brianna's crisis of faith in and self-image as the reality she had accepted is suddenly dismantled by discovering, as all children do, that her mother had a life before her. For most of us, it is jarring enough to get to that age where our parents feel comfortable sharing stories of the mayhem of youth, but for Brianna, her revelation comes with the realization that, like her mother, she is also an Other, at once inside and outside her world, a lonely position for one so young. It's like taking the red pill but remaining in a society firmly entrenched in the Matrix, and the transition back to life in Boston is no longer like returning home.
Fortunately, Claire has a friend in Joe Abernathy, who is an Other in his own life as an African-American professional in the medical field. He knows what it is like to be simultaneously inside and outside the establishment, to work twice as hard for half the recognition, to fight to be treated equally. The connection they share both as colleagues and friends is to recognize the precious opportunity to choose one's path; as Claire tells Joe of her past love in Scotland with whom she had hoped to reconnect, he counters by demanding she take charge of the situation. "Fuck fate," he bluntly says, and he's right. Neither of them reached their personal milestones through chance, but by the careful choices they made and the work they put in.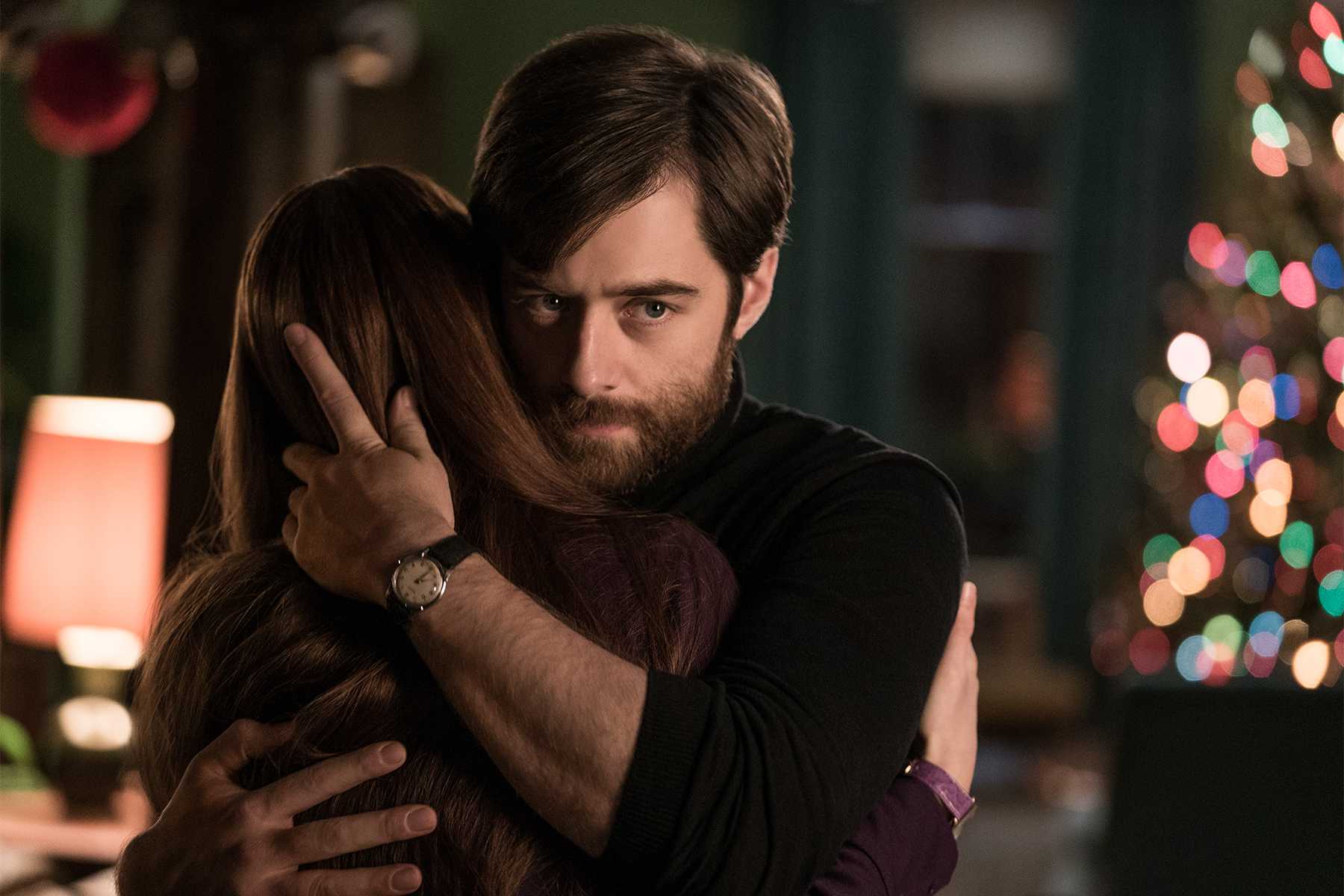 Brianna's friendship with Roger Wakefield also deepens through their unstable family histories. To borrow a phrase on the history professor's chalkboard, both have backgrounds like a "fragmented kaleidoscope," with Roger knowing only pieces of his birth parents' lives and still grieving his adopted father and Brianna learning her real father is of another time and is still alive and that the man she called Daddy was not her blood relative. With the death of the Reverend Wakefield, that desperate fear of the orphan in being alone is brought to the surface, while the death of Frank Randall and existence of James Fraser leave Brianna with a confused sense of identity and worth. Like a kaleidoscope, both Brianna's and Roger's self-image and history changes depending on perspective shifts, and she has not had the time to get used to her new reality as he has, thus her feelings are much more sensitive and prickly.
When I saw the inside of the Randall home at Christmas, my initial reaction was that it looked too much like a set dressing. Everything was too matchy-matchy and immaculate like a magazine spread. Then I realized that Jon Gary Steele's team deliberately made it look that way in reflection of Claire's type-A personality: the decor is literally everywhere from the refrigerator door to garland around the framed paintings (including the beach scene next to the fireplace!). How many women STILL aspire for their homes to resemble Pottery Barn or Southern Living or Better Homes? In Claire's case, she wants to give Brianna that sense of home that she never had as a child, but there is that underlying sense of artifice that comes from not truly embracing the house as an extension of self. As Frank said, she was never there. Claire's office at the hospital is more self-reflective than her living room as it is where her sense of worth is most explicit and confident, and her holiday decorations are pristine and perfect (even the wrapped presents under the tree match) almost to the point of coldness, as if you shouldn't touch anything.
Two intelligences both mother and daughter share (if you ascribe to Howard Gardner's theory) are kinesthetic-tactile and spatial, as exhibited in their tendency to 1) investigate through touch and 2) intuitively spot invisible and visible structures. As she has now lived in two different eras, Claire will always see the invisible circuitry that constructs whatever society she is in, and both her personal and professional progress come from navigating that circuitry. As we have seen and heard in her expository voiceovers over the last three seasons, Claire's childhood explorations with her Uncle Lamb, her experiences as a field medic during World War II, her life in Scotland with Jamie, and her studies and work in medicine have honed her dexterity to the point where she can sense through touch, as when she holds a skull and can tell the original human was murdered because "she felt like it." Brianna's isolation at home after her father dies and her mother is immersed in work is seen as she walks through the empty but beautiful rooms at home, pausing only to feel the fabric of Frank's armchair and hold his pipes, still scented with tobacco. Her isolation at school is seen through failing grades in the semester after Scotland, but it also has enabled her to see "truth" in the architecture of the buildings on campus and the interdependency of materials and laws of physics to form such structures. As she questions the subjectivity of her humanities courses, she finds comfort in the fields where more scientific laws apply.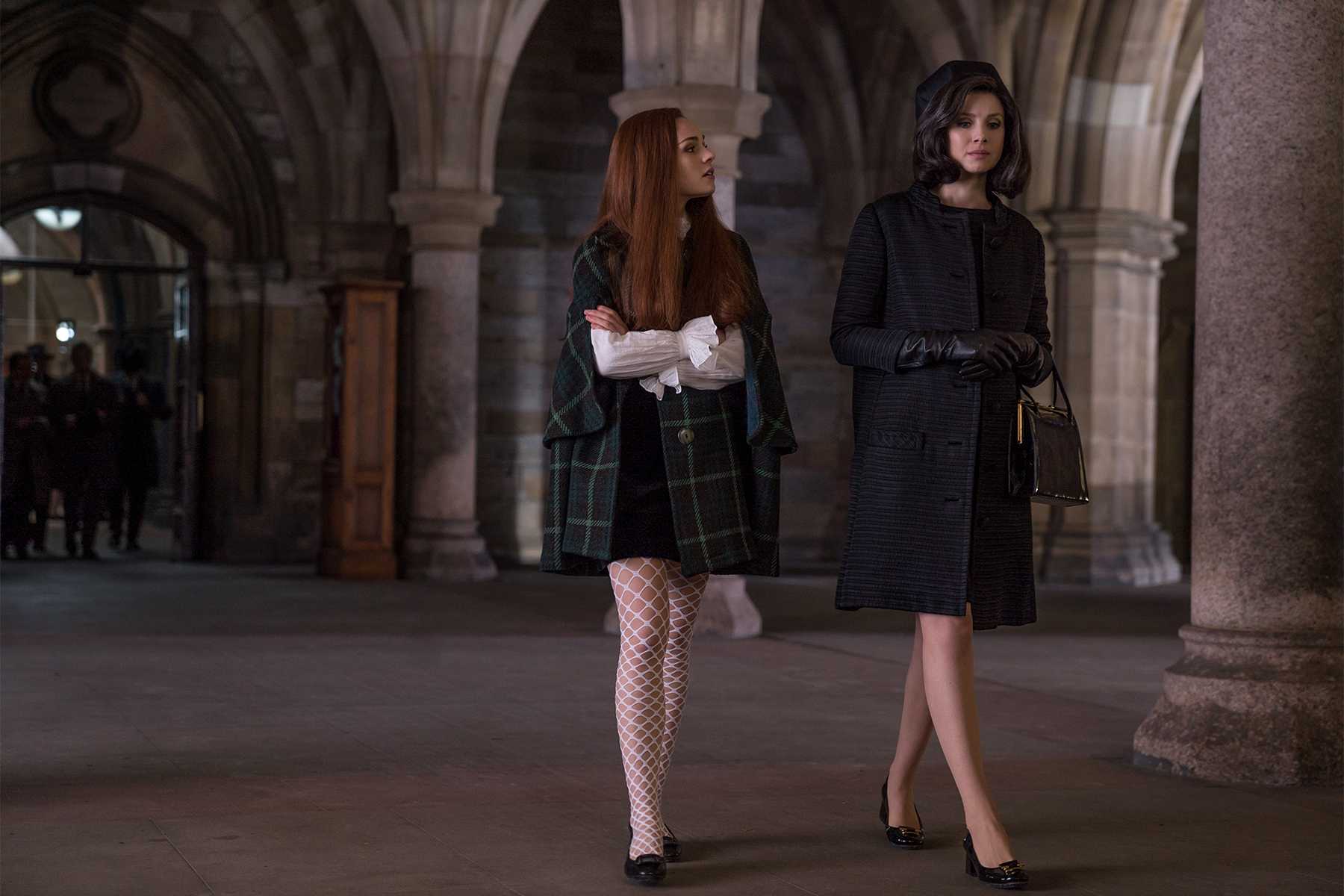 There is a crucial conversation Brianna and Roger have while walking about the Robinson cloisters at Harvard that illuminates her current life crisis in all its complexity. Roger envisions all the notable people who have trod those stone walkways in past decades and centuries: John Adams, Teddy Roosevelt, John Kennedy. Men who have influenced government and society, who have enriched history books with their career milestones and speeches and writings, whose publicists worked overtime to ensure their biographies were ubiquitous and inspiring. Standing underneath the archways before attending a dedication of a fellowship in Frank Randall's name, there is one person who is omitted from Roger's list: Claire, who walked alone into the school with background knowledge from two separate centuries. Brianna is just beginning to realize the extent of her mother's extraordinary life, and how much she is inevitably like her.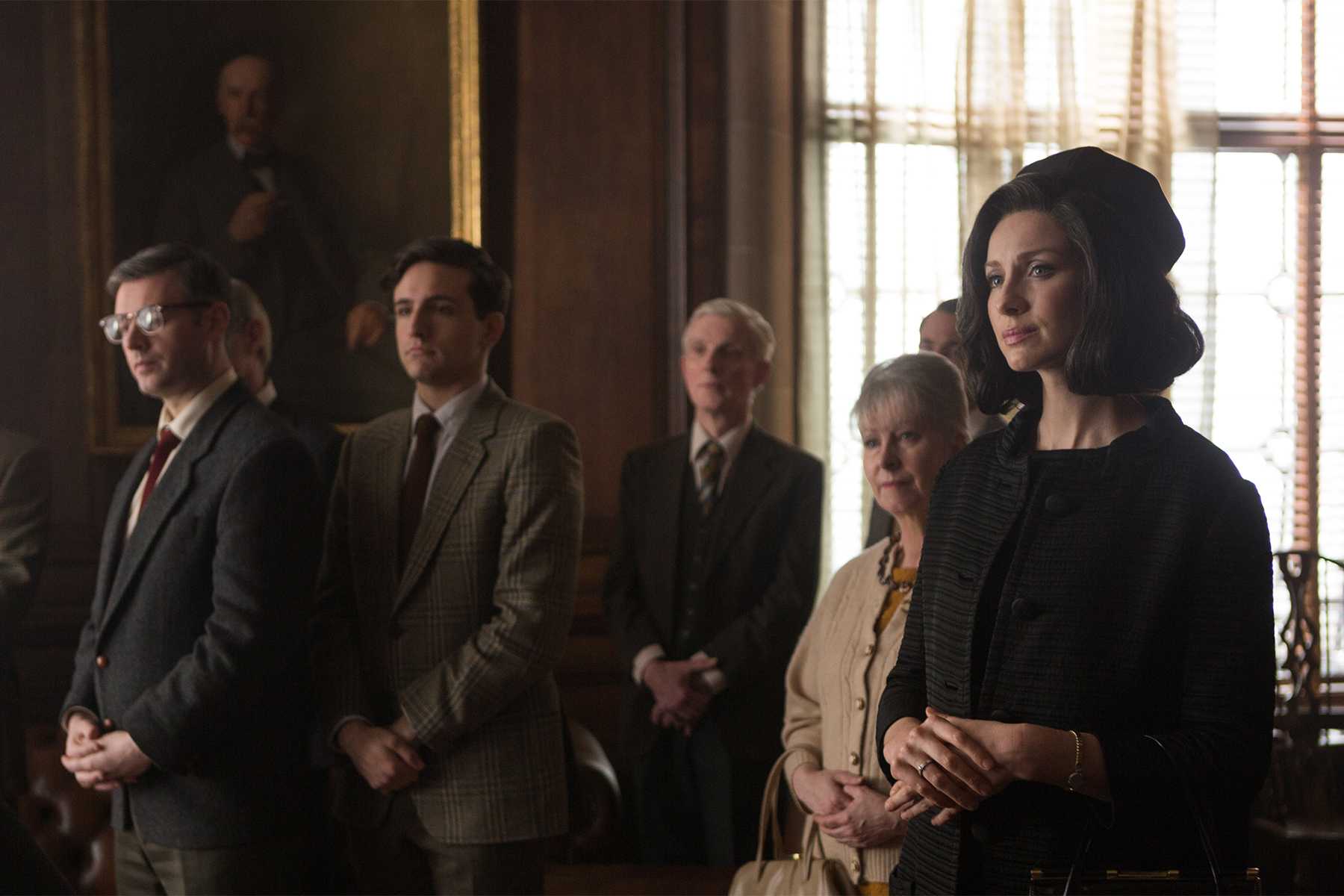 The one scene at Frank's reception in which his mistress, Professor Travers, confronts Claire about Frank seems to mirror and crystallize Claire's fear of no longer being enough for Jamie (which she later confesses to Brianna). Though inappropriate and rude, Travers' condemnation of Claire, who she perceives as selfish and cruel to a husband who still loved her, reveals her sense of inadequacy and inferiority in Frank's life. No matter how hard she tried, she could not sway him against his family, and she "had to share him" for many years. Of course, to believer her is to assume that Frank could not have left of his own volition, that he was ensnared by a she-devil who manipulated his faculties against his own happiness. Frank was given multiple opportunities to leave, but Brianna was the glue that adhered him to Claire. Sandy faced the difficult choice of staying with a married man over forfeiting love and reclaiming independence, and her jealousy may be more over Claire's perceived worth to Frank over hers rather than a direct hate of the missus.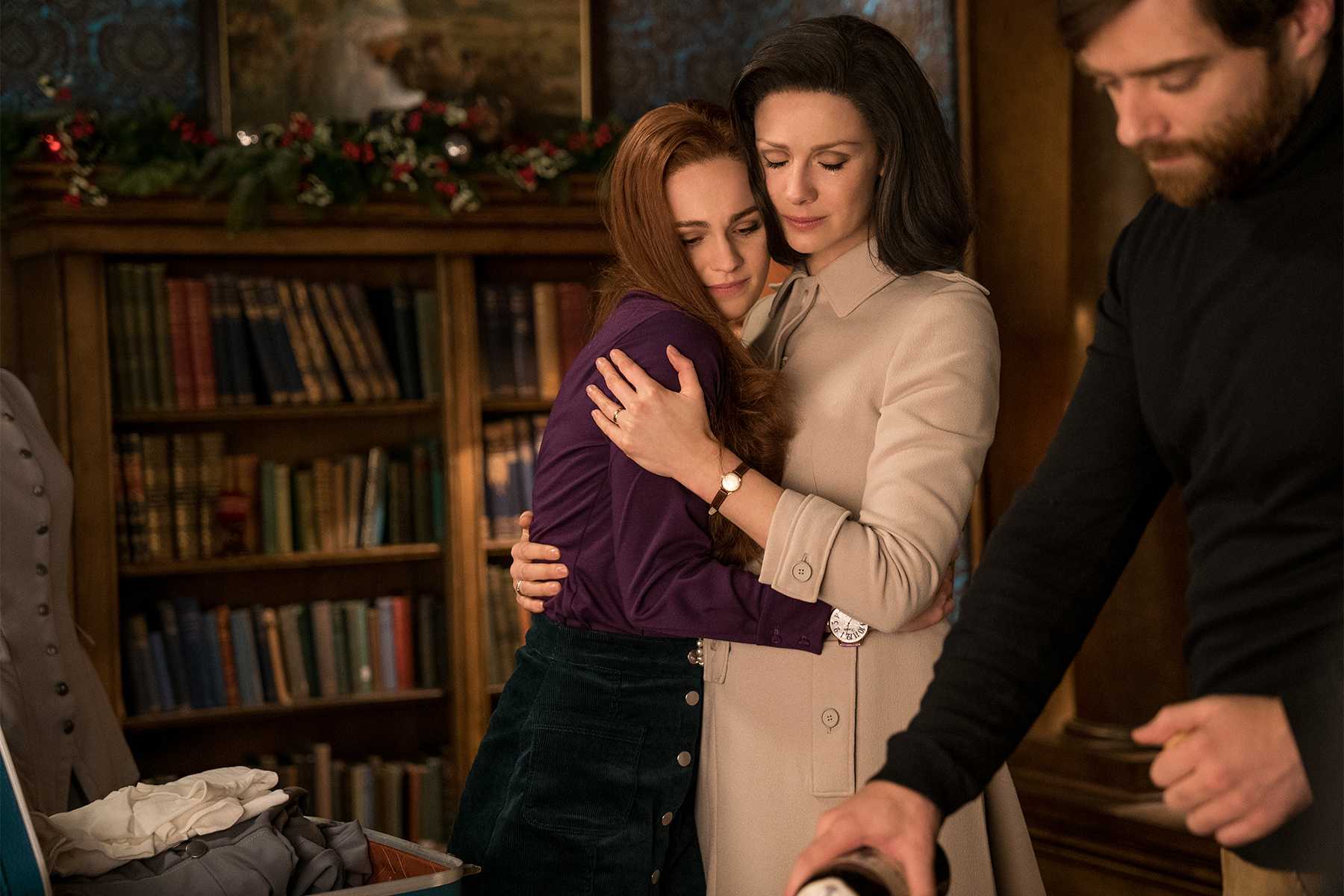 As Claire faces the unenviable choice of whether to travel back to the past or stay with Brianna, she unusually places the burden in her daughter's hands, as if sacrificing her future for her daughter's wellbeing. If Brianna had told her to stay, she would have stayed. She had already told Roger that she "could have lived the rest of [her] life not knowing." However, Brianna's reaction reminded me of a line from the 2002 film Secretary, directed by Steven Shainberg and adapted by Erin Cressida Wilson from the short story "Bad Behavior" by Mary Gaitskill:
"You are the child of God's holy gift of life. You come from me, but you are not me. Your soul and your body are your own, and yours to do with as you wish."
Brianna tells Claire, "I love you, but I don't need you." Should Claire stay, she would become an increasingly peripheral part in Brianna's burgeoning adult life; such passivity would eventually wear her down. Even Joe could see she had been living a "half-life" and that incompleteness would become more vivid if she let her time apart from Jamie grow longer. Without knowing it, she has been preparing Brianna for this moment all her life. Both Frank and Claire taught Brianna self-reliance and she has inherited both her mother's intuition, her birth father's perseverance, and her adopted father's inquisitiveness. Moreover, as an adult, she returns her mother's sacrifice by giving Jamie back to her, even if it means they might never see each other again. The initial anxiety and doubt she had felt at first learning of her true parentage and her mother's past in the first episode of Season Two comes full circle here as her question of her true worth to all three parents is finally answered. Claire says that she was "the one thing that was truly important to Frank," and she was the reason that Jamie insisted on Claire going back to the 1940s and that Claire agreed. In essence, Brianna enabled all three adults to go on living.
Once the decision is made for Claire to return, new anxieties spring up: not in how she will survive or make her way to Edinburgh, but whether Jamie will still remember and love her after two decades, and if so, is she worthy of such feelings and the sacrifice of so many years apart? It is a question every woman faces at some point: am I worthy? Regardless of how much we become, there is still that ingrained fear of not being "enough" to everyone in our lives. When Claire asks Joe for his honest opinion of her looks and sexual appeal, it's because he has seen her at her most vulnerable and most skilled, who can tell she needs to talk without looking at her, and who has probably spent more hours of each day with her than Frank over fifteen years. She isn't used to asking for male opinions on her looks, and though she is not unattractive by any means, she has that fear of Jamie regarding her aging twenty years in a negative way compared to his memory of her which is frozen in time. The creation of the "Bat Suit" with its hidden pockets and waterproof material is therefore befitting her pragmatic temperament and inner resolve, as Claire must fulfill an intrinsic need to assume her singular existence as a figure both inside and outside society - in some respects, more human than human.
Before she leaves Brianna and Roger behind in Boston, Claire gives her daughter a final gift: not just her grandmother Ellen's necklace, but a reminder of who she is and the memories contained in the pearls. They are a tangible part of the past that she is not only physically connected to by her conception but also spiritually as well. Roger's present to Brianna is also connected to her search for her past, as the first sentence she reads aloud - in which Marley's birth is confirmed by records of his death - connects to the ever-changing lines of history which now include her mother.
The final scene of Claire arriving in Edinburgh is connected through a transitional shot of a puddle, the "fathomless space" from her childhood which also reminded me of the water-horse at Loch Ness in Outlander and the concept of water as a medium of travel between planes and of transformation. Watch as Claire runs her fingers along the sign at A. Malcolm's print shop and the smooth wood of the banister as she climbs the stairs, her feet solidly pounding each step as if to convince herself that each second continues to be real. The bell in the entryway is doubly loud as if in a vacuum or cave, and when Jamie finally, finally calls out "Is that you, Geordie?" it crackles through the air like lightning through a dark sky. As Claire looks down from the second-floor landing to the press room down below and Jamie Fraser standing with his back to her, it is as if she had jumped into a painting and was slowly watching the scene come alive by candlelight.
Of all the responses after twenty years, hers seems the most befitting of a woman at the end of a long journey in which much was accomplished and lost, a life was built and a child raised, and a mother and daughter both took leaps of faith. "It isn't Geordie," she replies, sucking the last of the air from the room as Jamie's back tenses at her mystical voice, "It's me, Claire." With the shop lights forming a halo around her head, she seems almost ethereal as Jamie slowly turns to look up towards the sound. She is the superhero looking down on him. And I am Worthy. No wonder the man faints dead away.