Cheesecake probably not included. A Clue-style board game of the classic '80s sitcom The Golden Girls is coming to stores this June. Modeled in the "whodunit" style of Clue, Clue: The Golden Girls will task players with discovering who committed the terrible crime of eating the last slice of cheesecake and what object he or she left behind in the process.
Created by USAopoly, a company that designs custom-themed games, the board space for the game is a detailed layout of the fabulous Miami house the ladies shared on the show, including the ever-verdant lanai and even the banana leaf wallpaper of Blanche's boudoir. Players can choose to be one of six character pieces: Rose, Blanche, Dorothy, Sophia, or two mystery men. And instead of the Clue murder weapons, the metal token options in this version are a lipstick, a chair, a bathrobe, a can of hairspray, a high heel, and Sophia's purse.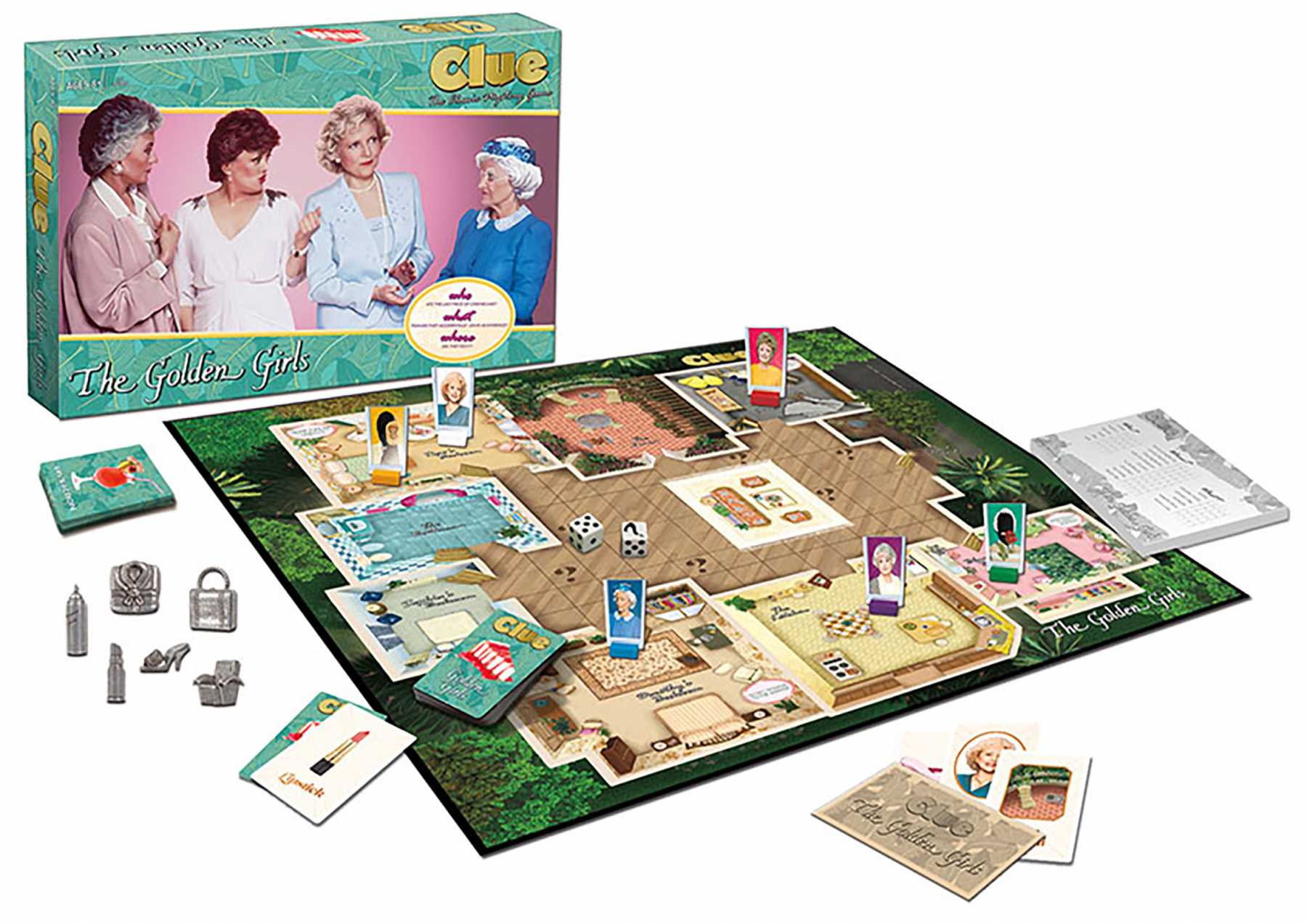 If this new board game and the near-ubiquitous reruns of The Golden Girls on TV channels like Hallmark still leave you wanting more, head to the Rue La Rue Café in New York City, which opened in April. The brainchild of Michael J. La Rue, a close friend of late actress Rue McLanahan (who played Blanche), the café is home to a host of memorabilia McLanahan collected during her decades in show business, including a signed Golden Girls script by guest star (pre-fame at the time) George Clooney and many of the silk kimonos Blanche wore on the show.
A USAopoly spokesperson has revealed that a Monopoly/Golden Girls version is currently in the works as well, but in the meantime, Golden Girls fans have much more pressing matters to attend to. Like was it Rose on the lanai with Sophia's purse?