It's time to join the Mystery Inc. gang on another adventure, but this time we're focusing on just the ladies of the group. Velma and Daphne of Scooby Doo fame are getting their own live action movie.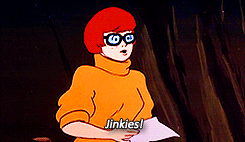 Production has already begun on the film, which is starting Sarah Jeffery of Wayward Pines as Daphne and Sarah Gilman (Last Man Standing) as Velma. The film is being produced by Ashley and Jennifer Tisdale's Blondie Girl Productions and will be released straight to DVD sometime in 2018.
Plot details are relatively slim, but we do know this movie will focus on the two sleuths as teenagers in high school, before their mystery solving days. The two originally meet online, until Daphne transfers to Velma's high school, just in time to discover that missing students are returning as zombies. As is the Scooby Doo way (usually), it can only be assumed that the supernatural has a more logical explanation and that someone will be unmasked at the end. The cast will also include Courtney Dietz as Mikayla Martin, Daniel Salyers as Mike, and Evan Castelloe as Griffin Griffiths.
While this certainly isn't the first time Mystery Inc. has separated for their own unique adventures, we've never really seen a part of the Scooby Doo universe without the presence of Scooby himself before. Then again, just because the other members aren't there, doesn't mean we can't have cameos…or maybe even a box of Scooby Snacks in the background? We'll just have to wait and see how this ties into the universe as a whole—who knows what creepy adventures lurk just around the hallway corner?