The Deadpool 2 movie isn't set to come out until early next year, and there has been a bunch of changes in the executive team, but a fun teaser has already been released. The three minute clip can be seen in theaters before Marvel/Fox's Logan plays, but Deadpool star Ryan Reynolds also shared it on Twitter.
To no one's surprise, this teaser is vulgar and gross and funny and involves a slightly naked Ryan Reynolds, and we expect nothing less from our 'merc with a mouth'. Watch as Wade Wilson attempts to be a hero but instead struggles with his suit and then yells at Stan Lee (yes, really!). (Warning for light gore and language).
This is why Superman and Supergirl wear their super suits underneath their regular clothes!
This teaser also had a little easter egg that's got fans excited. If you look closely on the telephone booth, there's some graffiti reading "Nathan Summers cumming soon". Nathan Summers, as some X-Men fans might know, is the real name of Cable. And we know Cable will be in Deadpool 2 because in one of the credit scenes for Deadpool, Deadpool straight up tells us! No one has been cast in the role yet, but filming starts soon so I except it won't be too long until we find out.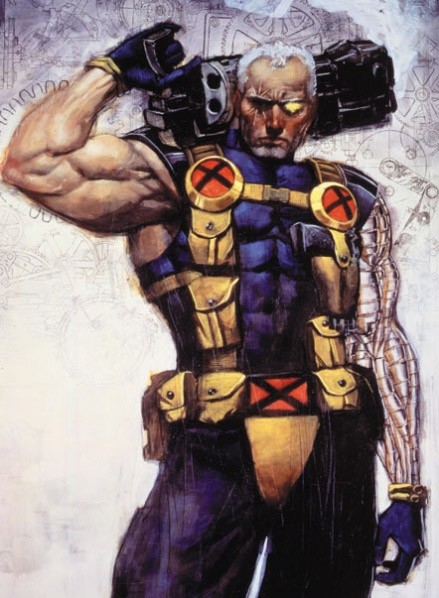 marvel.com
In the comics, Cable is a hero, wanting to save the world, but he ends up partnering with Deadpool, who, as we know, is kind of the opposite, so we'll have to wait and see how they do it in the movie.
Marketing for the first Deadpool movie was brilliant, and if this is the start of marketing for Deadpool 2, then we're in for some great things. How cool was this teaser and how excited are you for Deadpool 2?