If you find yourself in London this summer, make sure you get to London Zoo.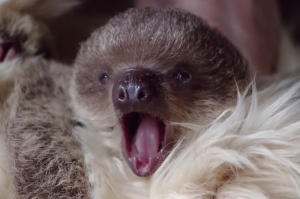 This adorable ball of fluff was announced this week and he is too cute to miss. Named Edward after Edward Scissorhands (sloth's claws look just like the character's famous fingers) this baby sloth is being hand reared by a team of keepers. And a teddy bear.
If you can't get to London to see him in the flesh (fur?), then give this video a watch and prepare to "aaaaw".