Smartphones bring the world at your fingertips, but one of the biggest cellphone providers is changing how much wireless data you can access from your phone.
Verizon and AT&T are forcing current longtime customers who have unlimited wireless data plans to switch to other plans or face changes to their services, including possible disconnection.
AT&T struck first, with their announcement of raising customers' rates under their "legacy" plan by $5 a month to continue to use the data. Verizon followed shortly after, telling their customers to switch to a capped data plan or risk their phone being disconnected.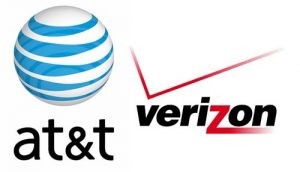 iclarified.com
Verizon is specifically searching for customers who regularly use more than 200GB of data per month.
"Our network is a shared resource and we need to ensure all customers have a great mobile experience with Verizon," stated company spokesperson Kelly Crummey. "We are notifying a small group of customers on unlimited plans who use more than 200GB a month that they must move to a Verizon Plan by February 16, 2017."
This isn't the first move by Verizon to alter users' data plans. In August 2016, they took a similar approach toward users who exceeded 500GB a month. Unlike AT&T, Verizon is making it impossible for customers to get around the data usage control since the company intends to review data usage regularly in the future.
After years of providing this kind of service to customers, company executives seemed to have noticed that unlimited data plans costs more money than they make.
T-Mobile CEO John Legere criticized heavy data users back in August 2015, calling these type of users "thieves" who are potentially "ruining" things for everyone else.
The days of unlimited data usage are not completely over. For AT&T customers who subscribe to DirecTV, they can still have unlimited data access. T-Mobile is encouraging new and old users to switch to its T-Mobile One plan, but some have complained that this alternative is more expensive than their current plans.