The sixth episode of UnREAL's stellar second season, Casualty, was directed by star Shiri Appleby, who talked to us about her directorial debut on UnREAL. Come back tomorrow to check out the interview.
It was a jam-packed episode so let's dive right in.
The episode starts with a beaten up Rachel (damn you Jeremy!) crying in shock on the floor of a trailer. Chet comes in and seems genuinely worried about her until she says she's going to the police. Immediately Chet tells her she shouldn't because Jeremy "knows where all the bodies are buried." Chet is afraid Jeremy might talk and tells Rachel that the abuse should "stay in the family." She smiles and seems to agree but after he leaves, she starts taking pictures of her bruises. Hopefully she'll end up reporting the crime, but sadly I don't think she'll end up going through with it.
Lifetime
Quinn and John seem to be heading in a right direction. What? Don't all couples with staying power have their first kiss at a cemetery? They walk hand-in-hand, they are honest with each other about their intentions (gasp!) and they even talk about going on vacation.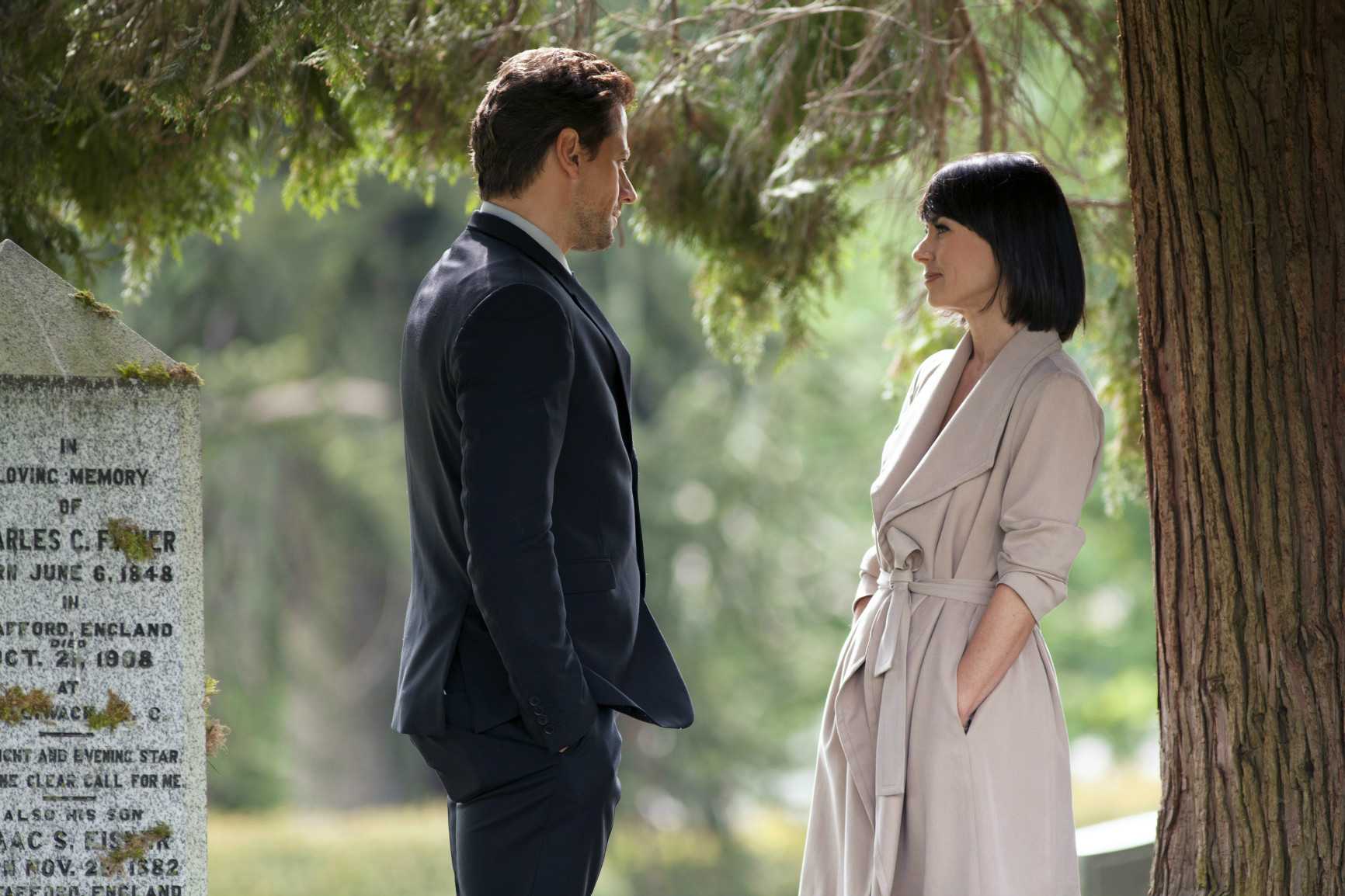 Photo by Bettina Strauss / Lifetime
Lifetime
Rachel walks into Coleman's office and he notices she's being shady, she days she just has coffee breath and that she should go produce Darius so that he picks Beth Ann for the hometown date. They are actually in the middle of their vacation planning when Chet calls Quinn and tells her she needs to come back to the set.
Darius is adamant that he won't go to Alabama with Beth Ann. Rachel does her best to convince him, telling him the season will be a snooze fest, "They're going to sell us to some niche cable channel sponsored by Ambien," but he still won't budge. Until she has a full on meltdown -- beautifully captured by erratic and chaotic camerawork. She starts screaming and crying until Darius accepts to pick Beth Ann for the hometown date.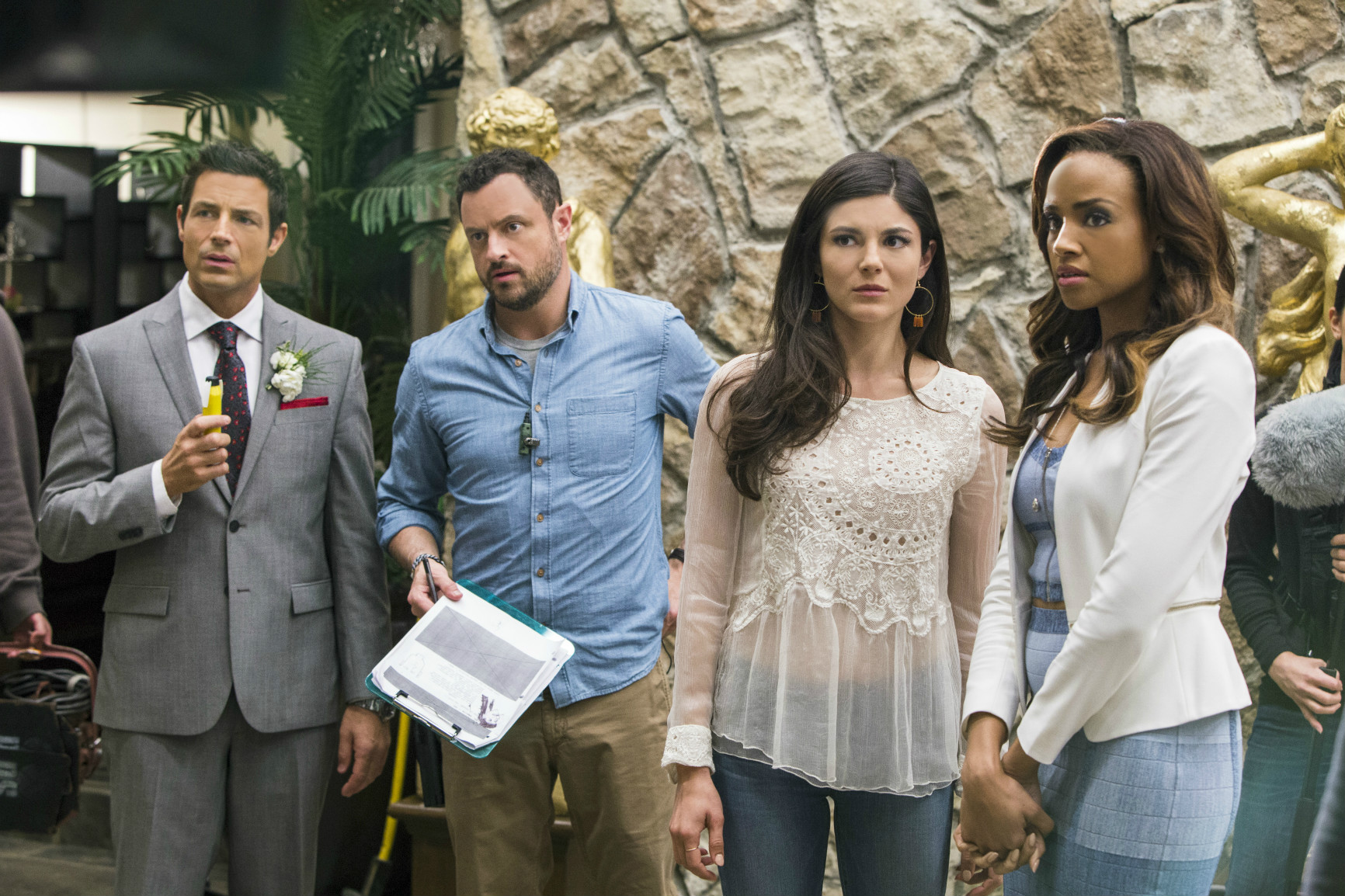 Photo by Bettina Strauss / Lifetime
Darius, Rachel and Coleman – who Rachel initially was against coming on the trip – arrive at Alabama where Darius is warmly greeted by Beth Ann and her family. Rachel and Coleman, but Rachel especially, freak out because everyone is getting along great, there is no "freak show" or "drunk uncle." Quinn calls Rachel after Chet tells her what happened with Jeremy and she also seems sincerely concerned for Rachel. Quinn and Rachel definitely have an unhealthy relationship and a strange dynamic, but I think Quinn really cares for Rachel - and vice versa - in her own twisted way. Rachel brushes off what happened and tells Quinn she's fine, but Quinn obviously doesn't buy it because she calls Coleman afterwards.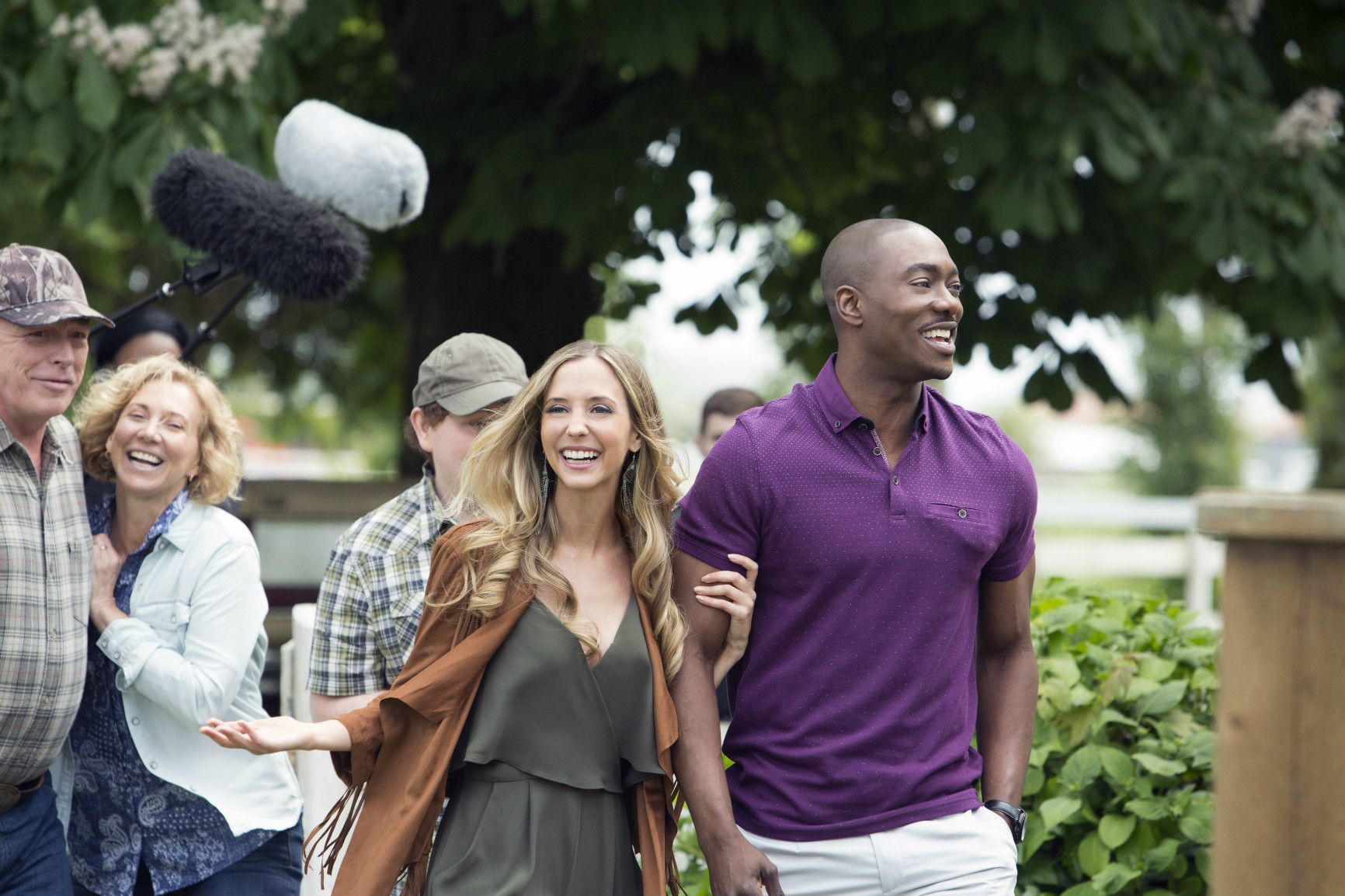 Photo by Bettina Strauss / Lifetime
Beth Ann approaches Rachel and drops a bombshell on her. She's pregnant! The father of her unborn baby is her ex-boyfriend who is and ex-con and, conveniently, leaves nearby. Rachel manipulates Beth Ann into not only staying on the show but also into telling Darius and her family about her pregnancy.
Lifetime
Quinn goes to Jeremy's trailer, where he again proves that he's an asshole, by actually telling Quinn that Rachel hit him first. He also tries to convince Quinn to not feel bad for Rachel by saying Rachel stole her show. Nice try with the manipulating Jeremy, but you are outmatched here. He even says that he was standing up to her. What. An. Ass. Thankfully Quinn does the right thing and tells him to get out and don't come back.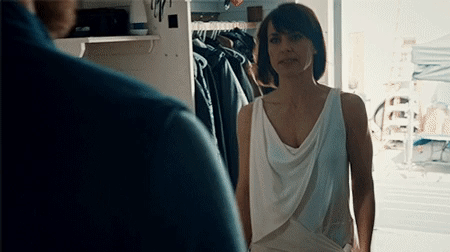 Lifetime
Back at the Everlasting mansion, Jay and Madison are thinking of ways to get the attention back to them. So they decide to have a segment called "Mirror of Truth." In it, the four remaining contestants - Tiffany, Yael, Chantal and Jamison - are supposed to sit on a circle and tell each other some real, hard truths. This of course ends up in a huge fight, worthy of reality TV for sure. Chet then goes to Madison and tells her if she really wants to produce something. She says she does and he whispers something in her ear, which she then tells Chantal. Chantal tells everyone on the circle that about Tiffany's rendezvous with Romeo and then all hell breaks lose. Madison, Jay and Chet couldn't be happier.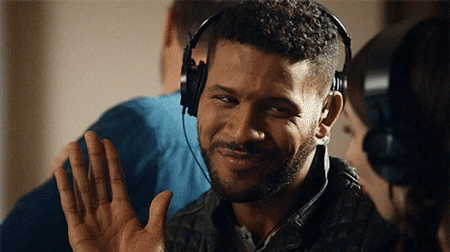 Lifetime
Rachel, who is looking more and more manic, is ecstatic about Beth Ann's news and runs to tell Coleman about it, "Beth Ann has a future Trump supporter growing in her uterus right now." He doesn't look so convinced that this is a good idea and then he receives Quinn's call about what Jeremy did to Rachel. Coleman tells Quinn that Rachel seems fine, but Quinn shows she knows her best when she describes Rachel's erratic behavior to a T.
Coleman finds Rachel and talks to her about what Jeremy did to her. He tells her she's not all right and that they should go back to the set. Rachel cries and screams at Coleman. He is left speechless and quite worried, while Rachel goes away. This scene is great because, again, of the way it is shot, from afar and then from up close. Props to Shiri Appleby because it is wonderfully shot and it encapsulates perfectly what is going on and how Rachel is starting to collapse.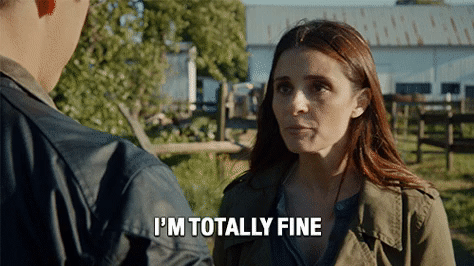 Lifetime
Chet talks to Tiffany about what happened earlier and tells her that if she's honest with Darius he'll most likely forgive her. Chet says that he'll help Tiffany stay on the show and be one of the final two girls if she introduces him to her dad. He says he's looking into investing in a sports team, which I don't buy at all. Chet's motives are probably fueled by Quinn and John's new relationship.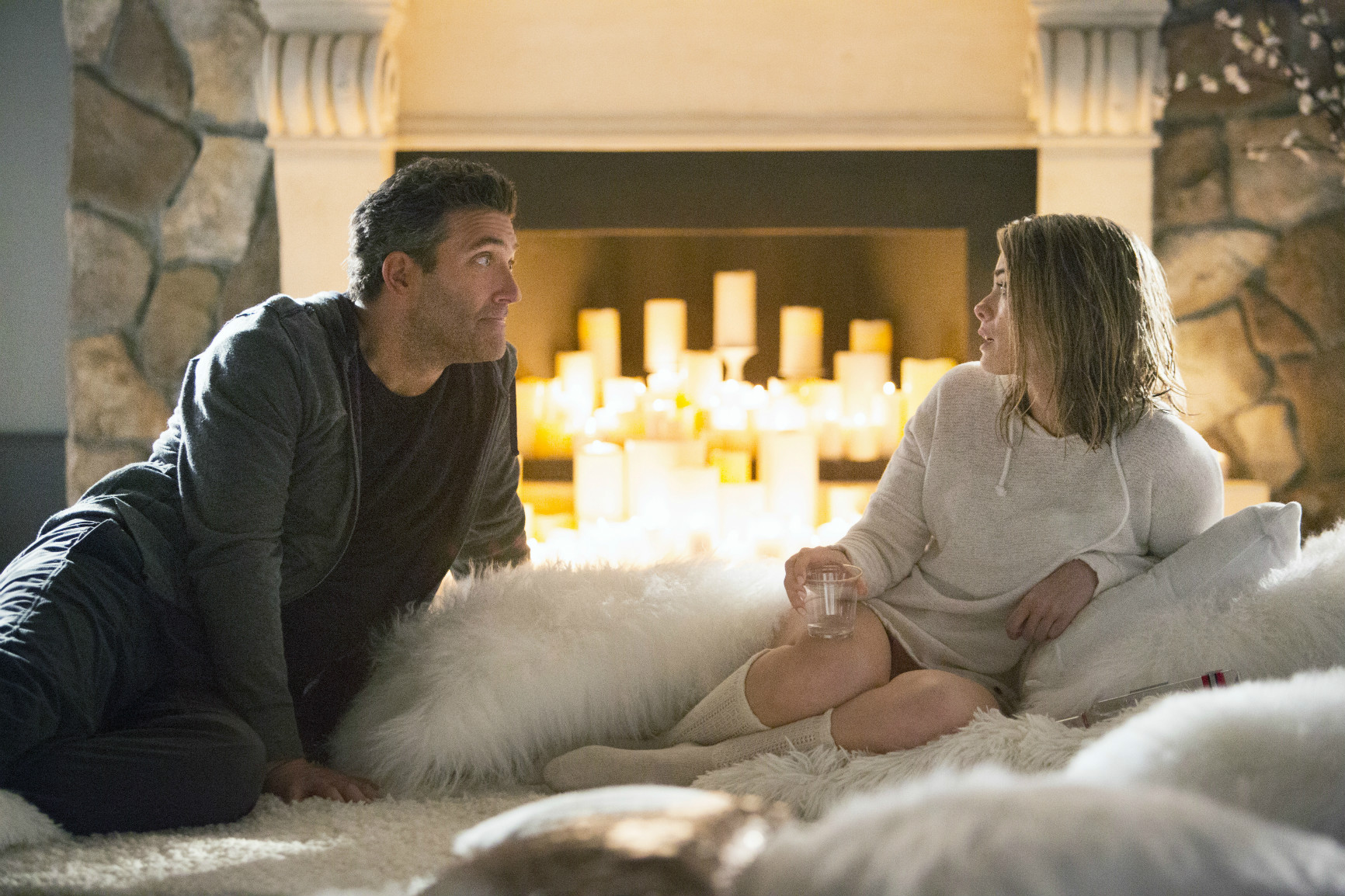 Photo by Bettina Strauss / Lifetime
Back at Beth Ann's home, she approaches Coleman and tells him that she doesn't know if she should go through with telling everyone on camera that she's pregnant. Coleman tells her to do what feels right and to not feel pressured, but she still insists on taking Rachel's advice because "she knows what she's doing."
While Beth Ann is starting her unfortunate speech, Rachel walks with Beth Ann's ex boyfriend, Brock, and tells him what to say to Beth Ann, she even gives him a ring to propose. This is going to be bad. Beth Ann goes ahead and tells everyone she's pregnant. Just then Brock interrupts her and tells her he loves her. Beth Ann wants nothing to do with him, and her family strongly feels the same way. She tells Brock that she doesn't even know if he's the father of the baby, and looks at Darius when her father asks who else could be the baby's father. Darius immediately says he has never touched Beth Ann, but at this point it's total pandemonium over there. Beth Ann tells Darius she's in love with him, he is completely surprised by this confession and repeatedly tells her to "pump the breaks".
Lifetime
Brock wants to fight Darius until Beth Ann's dad points at Brock with a rifle and tells him to get out of his property. Everything is so wrong, but to Rachel's manic standards, so right. She, inappropriately, jumps into Coleman's arms and kisses him passionately. Coleman is perplexed.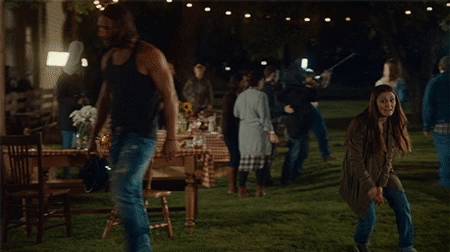 Lifetime
The next day Darius is back at the mansion and as soon as he opens the door to his room he sees Tiffany there. She comes clean about Romeo, to everyone's amazement.
Coleman and Rachel enter the control room and Coleman asks everyone to leave so they can talk freely with Quinn and Chet. Both, Chet And Quinn, don't want Rachel to go to the police and report Jeremy's abuse. Coleman on the other hand wants her to report it, he asks Rachel to look at him and tell him what she really wants to do. After piercing glances from Quinn, Rachel tells them she wants to drop the whole thing and not go to the police. She leaves and Coleman follows, but not before telling Chet and Quinn that they should be ashamed of themselves. Chet asks Quinn, "What the hell is happening to our family?" Quinn says it is all Coleman's fault, and Chet asserts that Rachel is in love with Coleman and that he has never seen her like that before. Quinn looks thoughtful and says, "Oh, I have." I smell trouble. She leaves and makes a phone call. I'm pretty sure I know who's at the other end of the line…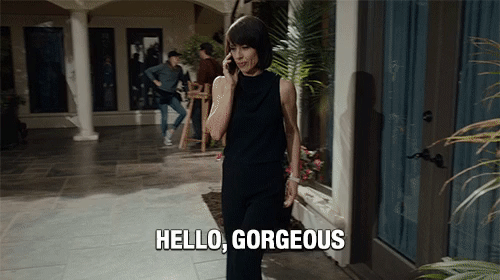 Lifetime
During elimination, Beth Ann pleads to Darius to not cut her. She tells him that they could be a family; she admits that he never touched her and that he couldn't be the father of the baby. Darius doesn't want to keep her around and eliminates her, but he tells her he's going to put some money aside for the baby's college fund. She leaves crying and Darius rips on Rachel, telling her he's had enough of her.
Lifetime
Later that night, Dr. Wagerstein goes to Quinn's office and tells her that she's lonely, that the show is the only thing that she has and that it's consuming her. Wagerstein tells her that she doesn't have to die alone like her dad, that she shouldn't sabotage things with John.
Lifetime
Lifetime
Listen to her Quinn! It's Ioan Gruffudd! Apparently Quinn, even if she dismisses what Wagerstein says, thinks the same way because she cries by herself in her office after calling John to set up a new date.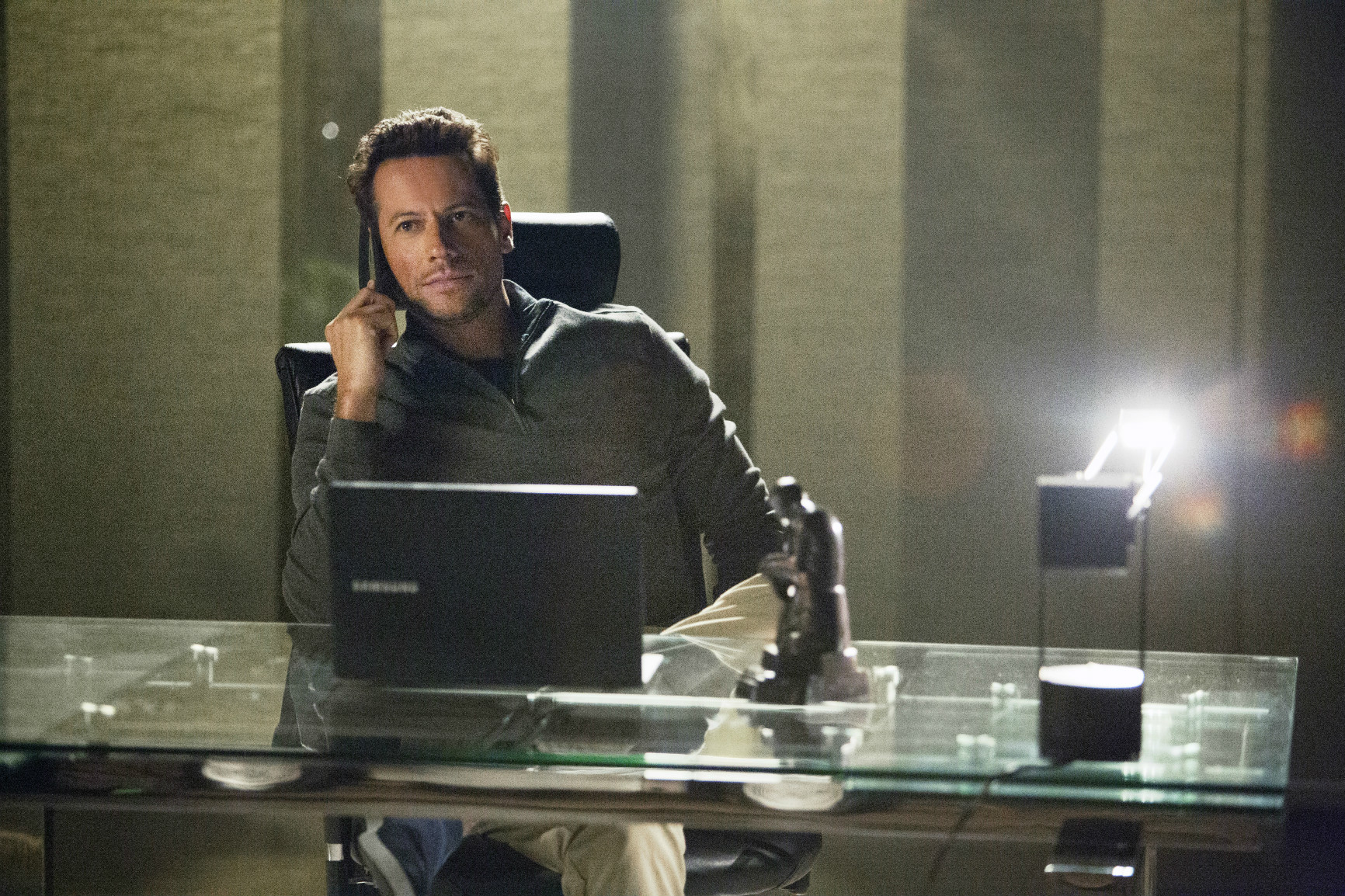 Photo by Bettina Strauss / Lifetime
Rachel is deleting the pictures of her bruises when Coleman comes in and asks her why she didn't tell him what happened. He asks why she doesn't trust him and Rachel tells him that Quinn said he's her Chet. Coleman tells Rachel that he's no Chet, he won't leave her to rot on Everlasting; he's taking her away at the end of the season. He asks if she wants this, she says she does and doesn't want anything to come between them. They make up and have sex.
Meanwhile, a car pulls over at the Everlasting mansion. We see someone step out of the car, and as soon as I hear, "Thanks mate" I know who it is. The camera pans up and we see Adam, "Here we go again."
Indeed Adam, indeed.
This was a very strong hour of television and it was masterfully directed by Shiri Appleby. If this is how she's directing her first episode of television, I can't wait to see what she does next. She is definitely going to be a force to be reckoned with in the field of directing.
What did you think of Casualty? Are you excited about Adam's return? Let us know!