As unfortunate as it is, sexual molestation and assault are two very real things. They happen everywhere, all the time, and more often than not the affected parties keep silent. Whether out of a sense of shame for actions they could not control, or for fear of what others would think – labeling them 'weak' or 'defiled' – reports of sexual assaults go largely unreported.
Law enforcement and rape culture are partly to blame: the idea that what a woman or anyone wears lends to the notion that they are "asking for it" or "want it" or that "no really means yes" adds to the phenomena that silences women and their voices. This simultaneously minimalizes or dismisses their experiences that men do not have to go through.
From unwanted cat-calls, to uncalled for touches and caresses, to objectification by merit of merely existing – on top of that, when they do try to report it, they are asked irrelevant questions about their dress and behavior, wondering if they provoked their assailant, and shift the blame onto the survivor. This is known as "victim-blaming," and when the survivor is not only assaulted by the assailant by shamed by the police, this is known as "double victimization." Is it any wonder why survivors of sexual assault/molestation do not report it? How can they, when they know they'll be blamed, their assailants defended, and their claims dismissed?
Despite this, there are those survivors of sexual assault and molestation who are brave enough to weather the storm, the criticism, and unfounded contempt that comes with it. There are those who refuse to be silenced, those who speak up for those who cannot.
Vanessa Williams counts herself amongst their number.
Williams recently came forth and opened up to Oprah about her childhood experience of molestation at the hands of an older, 18-year old girl while Williams herself was only 10 years old. As is so often the case, it was someone she knew – the daughter of a family friend. Williams recounted her as "one of the cool girls, who made you feel like you were a grown-up."
The girl came into Williams' room at night and went down on her. Though it may have physically felt good, she instinctively knew that it was wrong, and what she considers led to her awakened sexuality at such a young age. She did not reveal this for years because of the death of her paternal uncle, and it did not feel like the right time to speak up; this left her haunted with years of shame and guilt buried deep beneath that charming smile and bright eyes.
Though my opinion is irrelevant, as it's a personal issue for Ms. Vanessa Williams, I'd like to extend my congratulations for your bravery in revealing another aspect of your past, one that had such defining impact upon you, and one that you've learned not to let define you. You've given voice to those without, those muted by their experiences or suppressing them;  you've put a million more cracks on the invisible wall between being assaulted and speaking up about it; you've just poached the elephant in the room, and you've become even more of a shining beacon of humanity than you were before.
Wilhelmina Slater would be proud.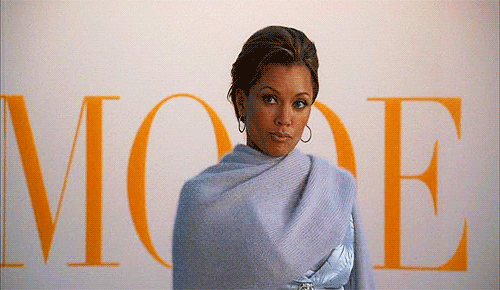 Courtesy of u-g-l-y-b-e-t-t-y.tumblr.com
Keep Up With PopWrapped On The Web!