As Beyoncé famously told the world in "***Flawless," "feminist: a person who believes in the social, political, and economic equality of the sexes." This definition is quite clinical, and, despite being one of the most well-known wordings of the definition currently, further explanation can be needed.
Many celebrities have become outspoken about feminism
From Ellen Page to Chrissy Teigen to Harry Styles to Lorde, celebrities are speaking up about feminism. The latter recently released her sophomore album, Melodrama. Now, she is back on the media circuit. In an interview with 60 Minutes, Lorde was asked what feminism means to her, which she stellarly responded to. Let's break down Lorde's much more elaborate definition of feminism. She started by saying:
"Feminism to me ... it's totally not about me."
This initial statement by Lorde can come off as confusing. How is feminism not about her if she is a woman? Lorde continued to say, "It's about all women; women who might not have the opportunities I have or the privileges I have trying to fight for better ... better conditions and better treatment of all women." Lorde recognized her privilege as an upper class, white, cis woman with this statement. Although she experiences sexism herself (any woman does), Lorde knows she is more privileged than the average woman because of her musical success.
Then, Lorde went on to elaborate on who these less fortunate women are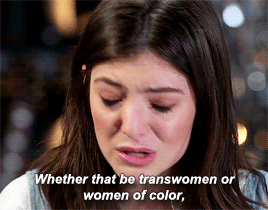 Lorde said, "Whether that be trans women or women of color or, you know, women in professions that don't typically get a lot of respect." She hit the nail on the head. This definition of feminism is intersectional, including trans women and women of color into a group that tends to forget that feminism isn't only for white, straight, cis women.
The beauty of Lorde's statement also comes from the company she keeps. Due to Lorde's lack of gossiping, we don't believe it to be intentional, but Lorde pointed out the fundamental flaw in her friend Taylor Swift's take on feminism. Whereas Swift often cites feminism only in reference to herself, Lorde saw that other women are aided much more by the movement than she is.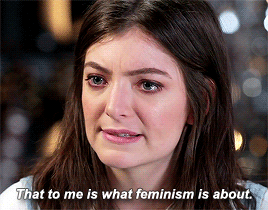 Lorde finished her explanation by saying, "...that, to me, is what feminism is about because I think ... no one needs to fight for me to have an okay run … I'm going to be fine but, you know ... there are women in other situations to me who don't have a voice or have a voice and don't have anybody listening to it." Did Lorde just prove herself an excellent intersectional feminist? We think so.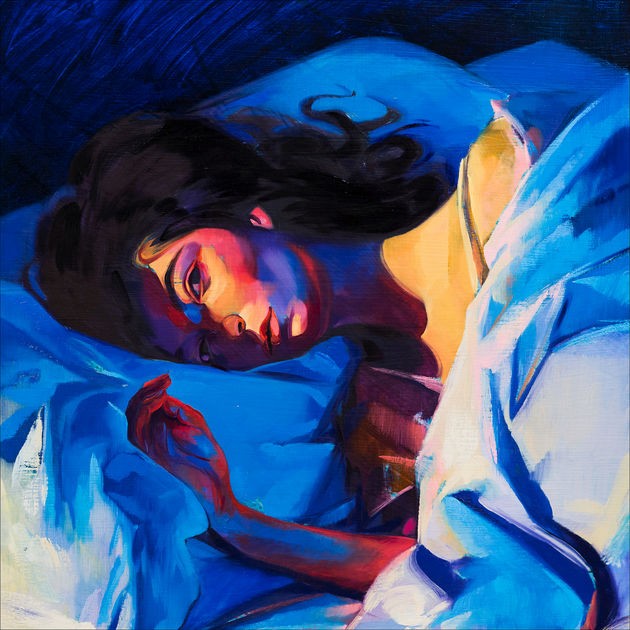 Lorde's new album, Melodrama, can be streamed on Spotify or purchased on iTunes.
Watch the clip of her interview with 60 Minutes below.